Reaching Strides Equestrian Centre -

A Heaven For Any Horse Lover!
Equine Massage - Holly Hartman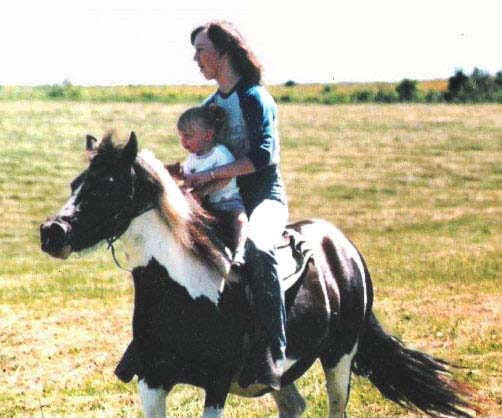 Whether it was going on a trail ride or competing at a show, doing barn work or buying the next "necessity" for my horse, I have truly enjoyed my horse fanatical life. My horses are my best friends. They do so much for me by being my main source for relaxation and enjoyment. There is nothing more humbling than these noble animals having such trust and faith in a person that they will come right to you, allow you to handle them, tack them up, climb up on their backs and control their movements. It is for these reasons and so much more that I decided to take the Equine Massage Therapy course through Equanimity Edge EquineRehab Education.
With how much these animals give to us, how can we not give back to them? Simply mounting up on a horse is enough to cause damage. There are not many people who can mount a horse without pulling themselves up onto the saddle, and therefore pulling on the horse's spine. There are not many who can stay so perfectly in rhythm with a horse's movement that we do not cause damage. We ask our friends to do things that they where not made to do, yet they do it for us anyway.
Every horse can benefit from massage. Even an impeccably conditioned horse can have some stiffness or discomfort from being worked, playing in the pasture, improper saddle fit, consistently mounting from the same side, or any number of other causes. Massage can aid in many areas including (and these are just a few of the benefits!):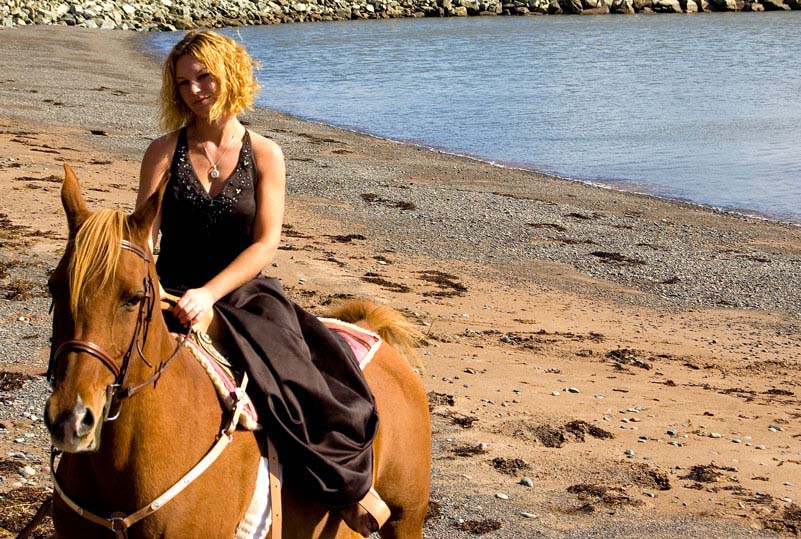 Accelerating the healing process
Assisting in the prevention of injuries
Developing range of motion
Reducing scar tissue
Relaxing
Increasing nutrients to and decreasing waste in muscles
Stimulating muscle tone
Increasing circulation
Strengthening and slowing heart rate
Assisting immunity and detoxification
Reducing stocking up
Improving "behavioural issues"
What to expect when you book a massage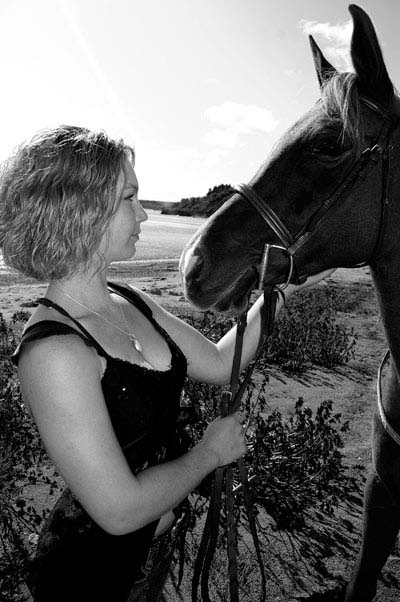 Once I arrive at a barn, I like to discuss what goals the owner would like to see from the treatment, as well as what the owner believes the problem to be, when or where the trouble originated, other issues that may be due to the problem area, what discipline the horse is used for, and if massage is the proper route.
Next, I wish to observe the horse in motion. Stride, willingness to bend, change in gait, picking up leads, refusals, conformation and behaviour can all indicate a specific problem.
After observing the horse in motion I will then assess the horse's muscles for tension, pain, spasms, knots, as well as let the horse indicate to me where it may feel pain or tension.
After I finish my assessment of the horse, I will then proceed with the treatment. I will work on the area (and surrounding area) that is causing the issue that the owner wishes resolved. I will also work on any other issues that may be found during the assessment, if the owner desires. The horse should then be worked lightly or walked (if feasible) for the treatment to have full benefit.
Finally, I will discuss with the owner whether or not the horse may require more treatments. I also suggest that the owner keep in contact and let me know how the horse is progressing.
Massage will cost $50/session. If outside of Antigonish County, mileage will be added to cost. A full body massage may cost more depending on how long it takes to do.
Contact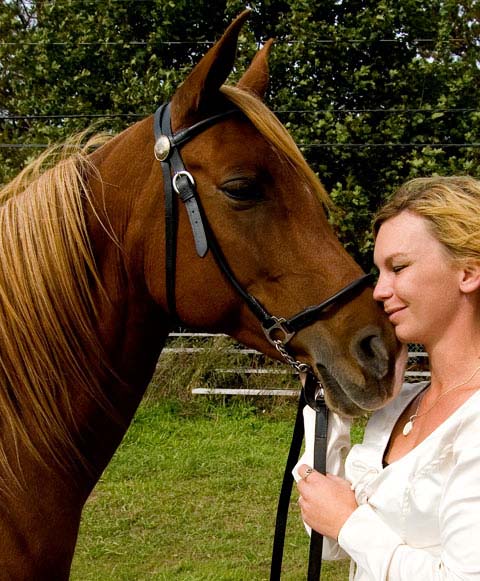 Back to top