Reaching Strides Equestrian Centre -

A Heaven For Any Horse Lover!
Lessons
Click here to download an assumption of risks form.
Gift certificates are available for all of our services year-round!
Our number one goal is to provide our riders and drivers with safety and fun while learning about horses!
RSEC is dedicated to equestrian education offering year round lessons in a well established professional environment. Our safe and reliable school horses will assist you in developing your skills as a beginner, intermediate or advanced rider. Beginning at the age of five or as adults, riders are taught basic equitation principles which will allow them to specialize in the discipline of their choice when ready. Those with more experience will build on skills both on the flat and over fences depending on what discipline you specialize in. Regardless of your level, you will enjoy our beautiful stable area as well as our outdoor and eventual indoor riding arenas.
Our lesson program is specially designed to educate students in both riding and stable management skills. All students are expected to groom and tack up, as well as warm up and cool down their own horses. Although lessons tend to run from 1 to 1.5 hours in length, students are expected to be at the stable at least 30 minutes before and 30 minutes after their lesson times to tend to their horses.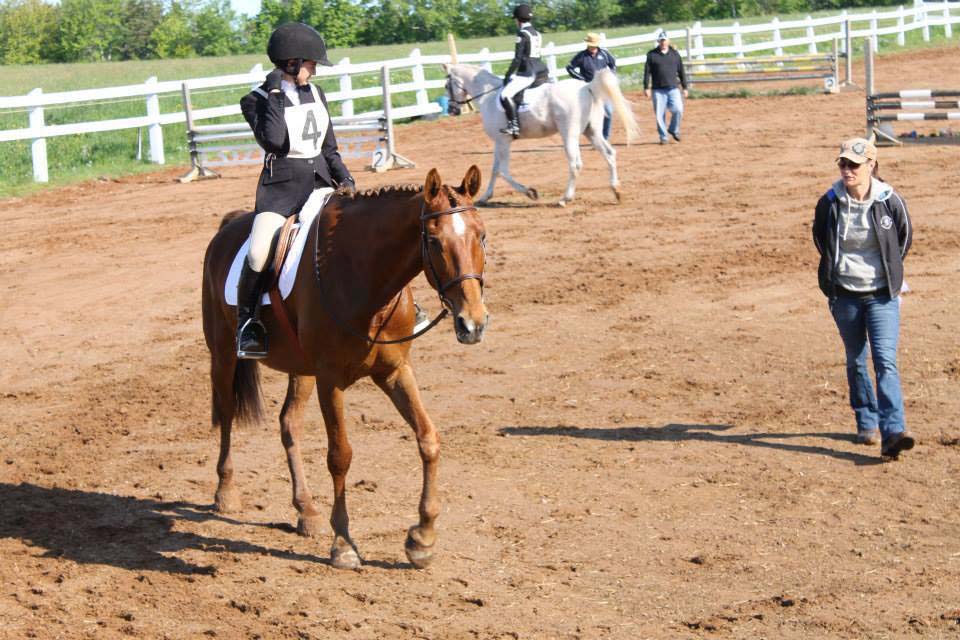 RSEC is first and foremost a teaching institution, providing a well-rounded program for all ages and abilities. We specialize in hunt seat equitation and jumping, however we offer instruction in most english disciplines including eventing.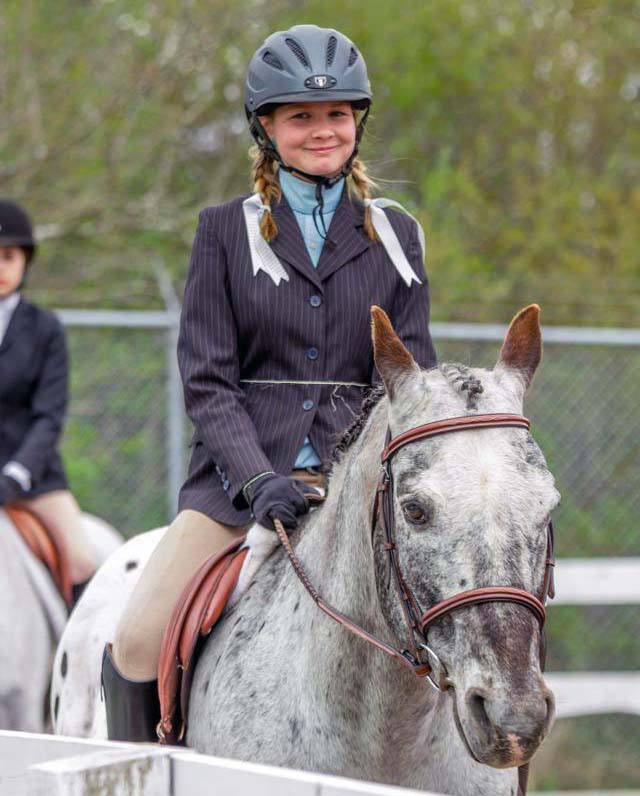 All of our teaching staff are knowledgeable certified coaches and instructors that are interested in sharing their abilities, knowledge and experiences to help us give our students the best chance at reaching their personal equestrian goals.
Our school horse string ranges from 15 to 20 horses and ponies. They are all competent, safe mounts that have a wide range of abilities to give you a safe, fun and educational experience. We provide all tack for all of our school horses, grooming equipment, and helmets for beginners to make it easy for parents to assess whether or not their child will stay interested before purchasing all the necessities.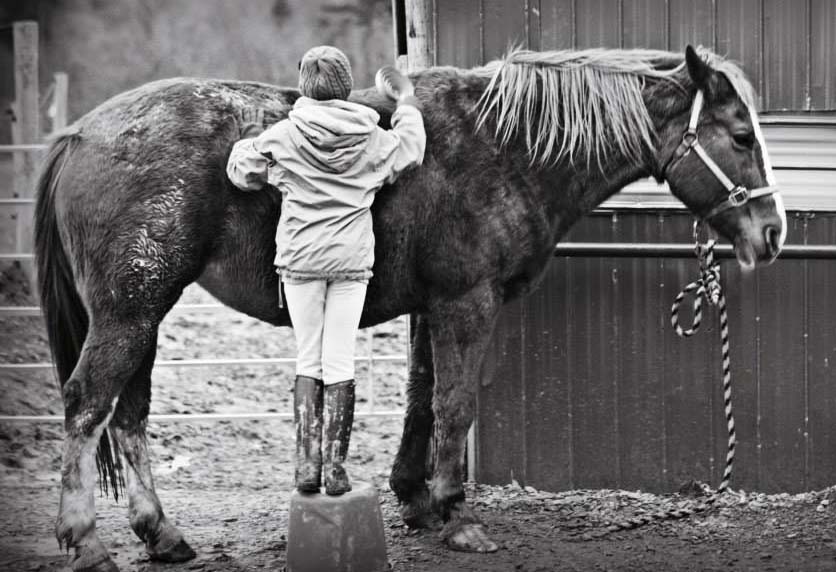 At RSEC we create riders and drivers who know the importance of fun when it comes to learning about horses in a safe, caring, family-like environment.
Lessons run 7 days a week (including evenings). We offer semi-private and private lessons with experienced school horses and ponies. We take riders ages 3 and up, from beginners to advanced. We also provide private driving lessons to adults and children ages 8 and up.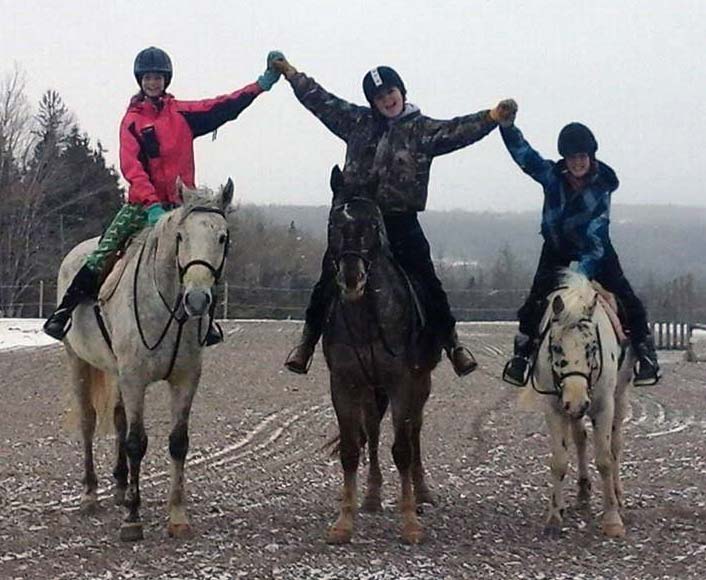 All lessons are run professionally, with certified instructors and coaches in our outdoor ring (and eventual indoor arena), with our number one goal being the safety of horses, riders and drivers. Instruction is available for whatever your riding or driving goals may be - anywhere from pleasure or trails to EC Gold National competitions.
All of our programs have only one prerequisite – a love of horses!
We offer lessons in the following disciplines: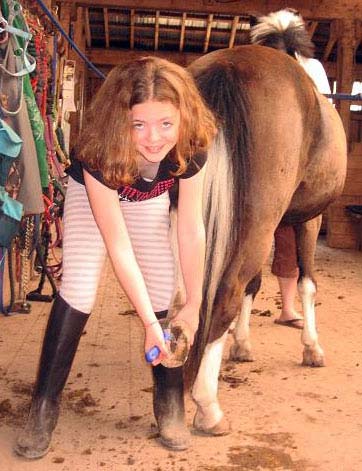 Hunter
Jumper
English Equitation
Dressage
Natural Horsemanship
Trail Rides
Driving
Lunging
Round Penning
Stable Management
Back to top
Let's first see whether you are ready for horse riding.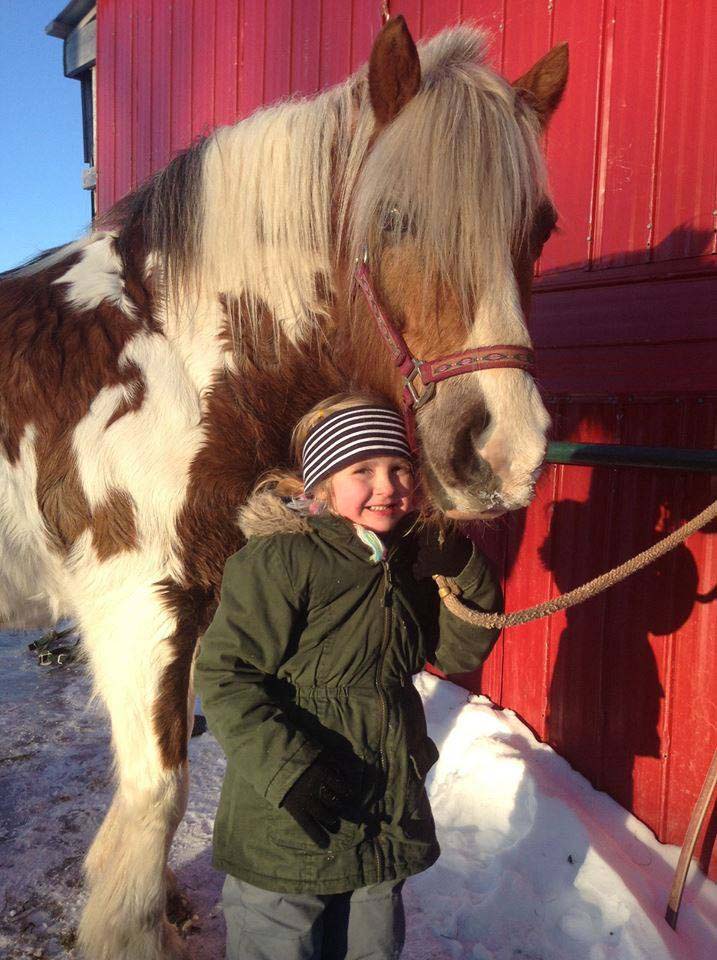 What is the right age to start riding? The sport of equestrian requires a combination of mental and emotional maturity and physical strength. It is difficult to say at what age exactly a child is ready for horseback riding simply because each and every child matures differently, so really it is up to the individual. At RSEC we generally take students ages 5 and up including adult and mature riders and riders with certain disabilities. We have taken on some riders as young as 3. All young riders are on a trial period for their first month of instruction, and your Instructor will advise you from there as to whether or not to continue at this time or allow your child more time to be ready.
Why take horseback riding lessons? Riding lessons are important to teach you the safety and understanding and to build confidence not only as a rider but also in horse handling on the ground by encouraging and nurturing the potential of each individual rider. Beginner riders always need extra attention and require a lot of explanation and repetition of not only horse terminology but also the mechanics of horses as well. Therefore, beginner lessons for the first month are available in private (one on one) lessons only. If there are two beginners from the same family a semi-private lesson (two riders only) may be an option, depending on the maturity of the riders. Your coach will inform you once you are capable of entering into a group lesson setting (3-6 riders). Once this option is available you will have the choice to stay in a private or semi-private lesson setting or enter into a group. All lessons must be booked at least three days in advance. Please see make up policy for cancellation requirements.
Back to top
NSEF
At RSEC we encourage all of our riders to be members of the Nova Scotia Equestrian Federation. Becoming a member has many benefits; to name just a few, it provides you with fantastic insurance coverage and gives you access to the many educational seminars and programs including the Equine Canada Rider Level certification program, the P'tit Trot program, etc. So whether you are looking to compete, are a recreational trail rider or a horse owner in general, this membership will benefit you.
That being said, have you purchased your annual NSEF membership yet? Please don't forget to tell anyone and everyone who plans to sit on a horse that they need to know the risks.. NSEF membership gives you the liability insurance you need. If you're a horse owner or rider we recommend that you should have it - don't take any chances! Visit NSEF's website at http://www.horsenovascotia.ca/.
What to wear:
The most important thing when choosing suitable riding clothes and equipment is safety. The following are a few points to help you in choosing proper attire.
Helmets: The wearing of a properly fitting riding helmet is compulsory. We recommend that you choose to purchase a new (not used) standard ASTM approved riding helmet with an effective chin strap that must always be fastened prior to mounting your horse. Riders should ensure prior to purchase that their helmets are fitted correctly. Your helmet should fit snug on your head and should not fall forward over your eyes or behind your head. Your best option for purchase is at a well-known tack shop with staff that is trained to assist you in the proper fitting of your helmet. Please note: RSEC will provide helmets for riders during their first month of instruction, however after this we strongly encourage you to purchase the proper attire.
Riding boots: Boots must have a hard sole and at least a half inch heel. They must be fully enclosed, either ankle or full-length and can be a warm winter boot for the cold months. Please note: Rubber boots or hiking boots are permitted during the first month of lessons; after this we strongly recommend that the proper gear should be purchased. Long rubber riding boots are suitable but not ideal. For comfort and mobility, we recommend leather boots. They can be either short paddock boots with half chaps or tall field boots.
Riding pants: Must be long, well fitted pants, no splash pants or any other slippery fabric. Please note: After your first month of instruction, proper riding breeches should be purchased.
Riding shirt: Long sleeved shirts with a collar are preferable and recommended as they tend to offer the best protection from sunburns and possible riding injuries, should there be a fall.
Sunscreen & Sunglasses: When riding outdoors both are recommended. Sunscreen should be applied to all exposed skin, and sunglasses must be well fitting and durable.
Jackets: Jackets are recommended to be shape fitting and preferably not made of noisy, flapping materials, as to not spook your mount. They should also be well suited for weather conditions.
Jewelry: We do not recommend wearing jewelry of any kind as they can get caught in tack, horse hair or other equipment, or can be broken and damaged.
Mobile phones: All cell phones are to be left either in the stables or in your vehicle while you are engaged in your riding lesson. They can be bulky to wear and they may cause your horse to spook should they go off during your ride.
Drinks: Please be advised that horseback riding is a form of vigorous exercise, so please do bring some water or other form of drink to ensure that you have a sufficient fluid intake.
Treats for the horses: Bringing treats for the horses is allowed, however please be sure to check with your coach before giving your horse of the day a treat to ensure it is indeed safe to give. We recommend carrots, apples, peppermints, oranges or specialty horse treats.
Back to top
Riding Camps
In the upcoming season we plan on hosting several riding camps for both children and adults at all levels of riding. The camps will be focused for those interested in learning more about horses, their proper care and management and improving both their horse handling and riding skills. Camps will run from 2 to 3 days and are for anyone ages 7 and up. Part of the learning experience besides the actual riding lessons (2 daily) will include the discipline of horse management – grooming, feeding, watering, cleaning and generally looking after the horse that they are assigned for the duration of the camp. Our camps are a lot of fun; they are very educational with tons of other fun activities. Please book in well in advance to secure a space. For more information please visit our Camps & Clinics page.
Adult Weekday Riding Club
Introducing our Adult Weekday Riding Club (no experience necessary) - this is a program of riding lessons designed for those adults that are interested in either beginning riding lessons for the first time or re-entering into the horse world after an absence. This is a great opportunity to spend time with horses, get back into shape and make new friends, all in our safe, friendly environment that will allow you to develop your knowledge and skill with horses both on the ground and in the saddle. We work at your pace to allow you to be comfortable and progress safely with that enjoyable feeling of serenity that our beautiful location provides.
Lessons for the club can be scheduled either as private (one on one), semi-private (two riders) or group (3-6 riders). All sessions must be booked in advance. All beginners must start off with at least 3 private lessons until your instructor advises you that you are ready to progress to semi-private or group sessions. Our lessons for adults have no age limit - we welcome anyone wanting to learn about horses to participate. We have students that ride both for competitions and recreation, and they range from 5 to 62 years young. Our coaching staff is well educated to guide every rider from novice to advanced and will teach riding and horsemanship skills in small groups that are matched in both ability and age. We have a fantastic selection of safe, reliable, well-trained school horses and ponies.
Trail Rides
Available to anyone ages 8 and up, trail rides must be booked at least 3 days in advance. We have two separate options for trail riders, one being for beginner riders the other for the more experienced. Boots with a heel (not wedges, and no sandals or sneakers) and long, well-fitted pants must be worn when arriving at the stable for your ride. Helmets must be worn at all times while riding (no exceptions), and will be provided by the stable. If you have your own ASTM approved riding helmet you may bring that to wear during your ride.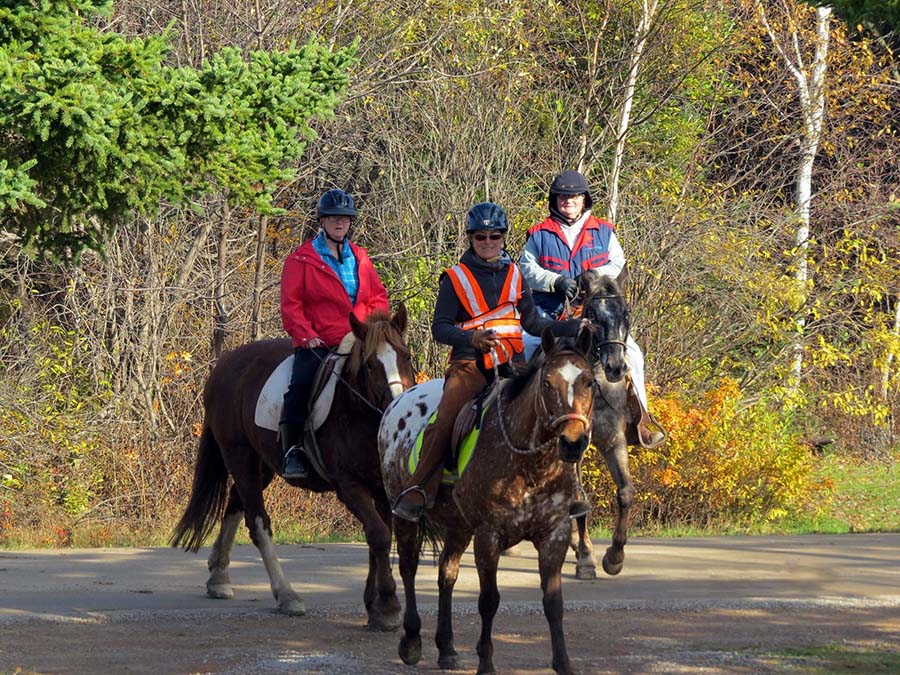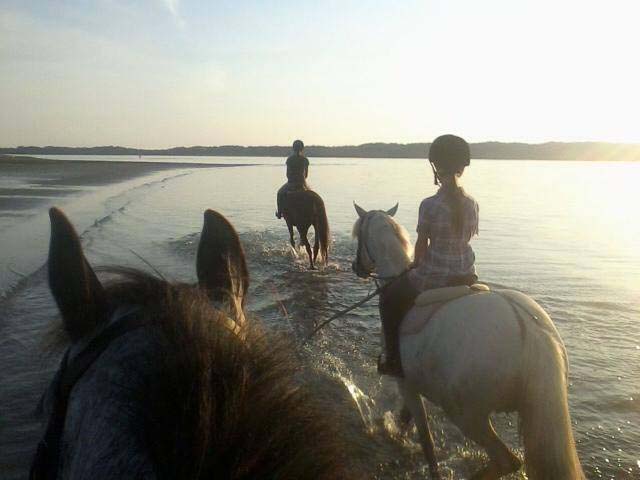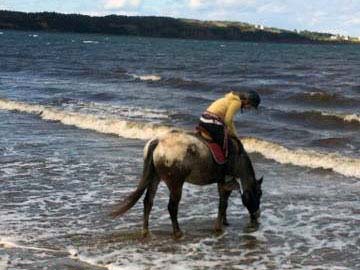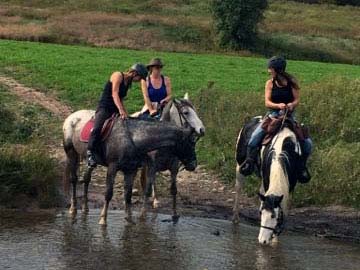 Beginner Trail Ride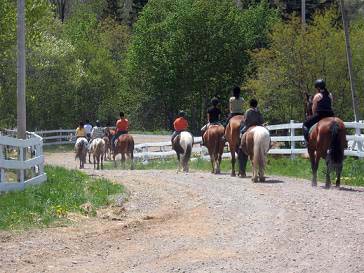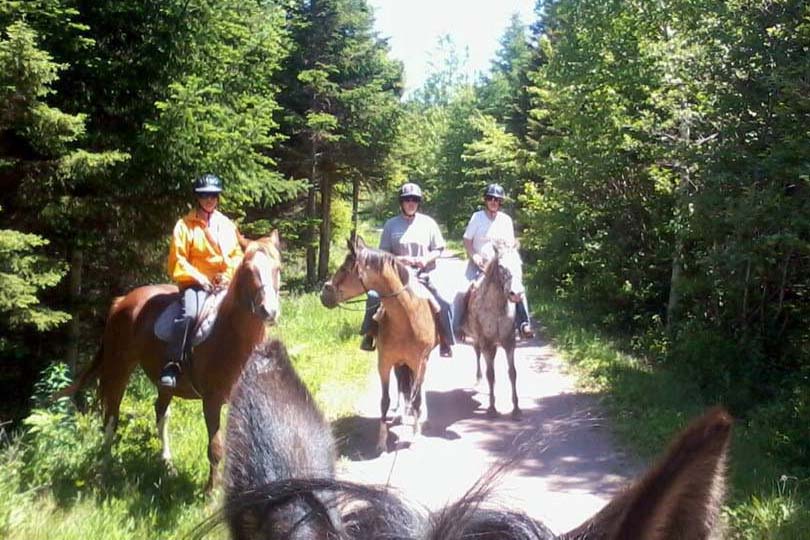 This ride is for riders that have limited or no experience in the saddle. It will be a short trail through a safe, easy to handle wooded area and along the beautiful Trans-Canada trail. The ride will be ridden at the walk with option for a short trot (should everyone feel comfortable) and last for 1 hour in length. The cost is $50 per person.
Experienced Trail Ride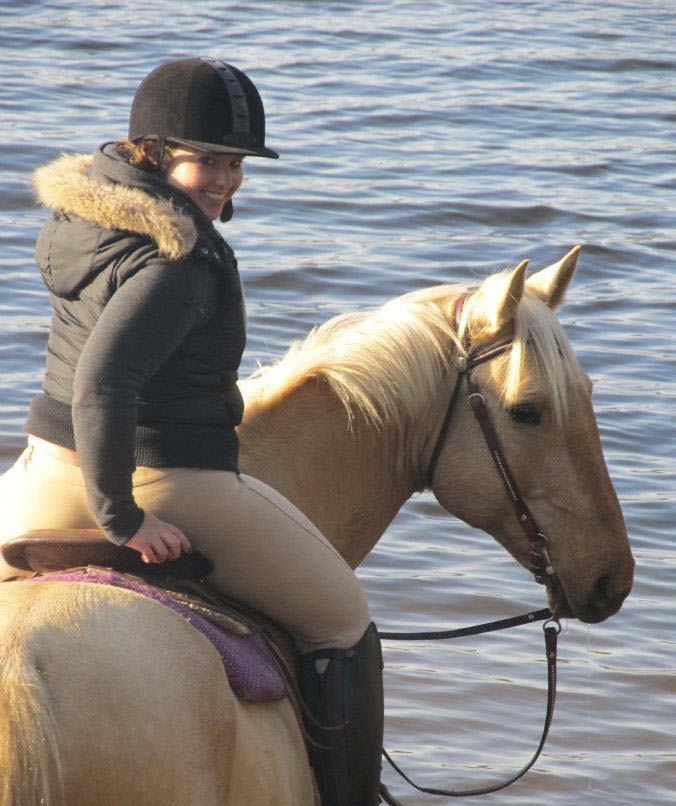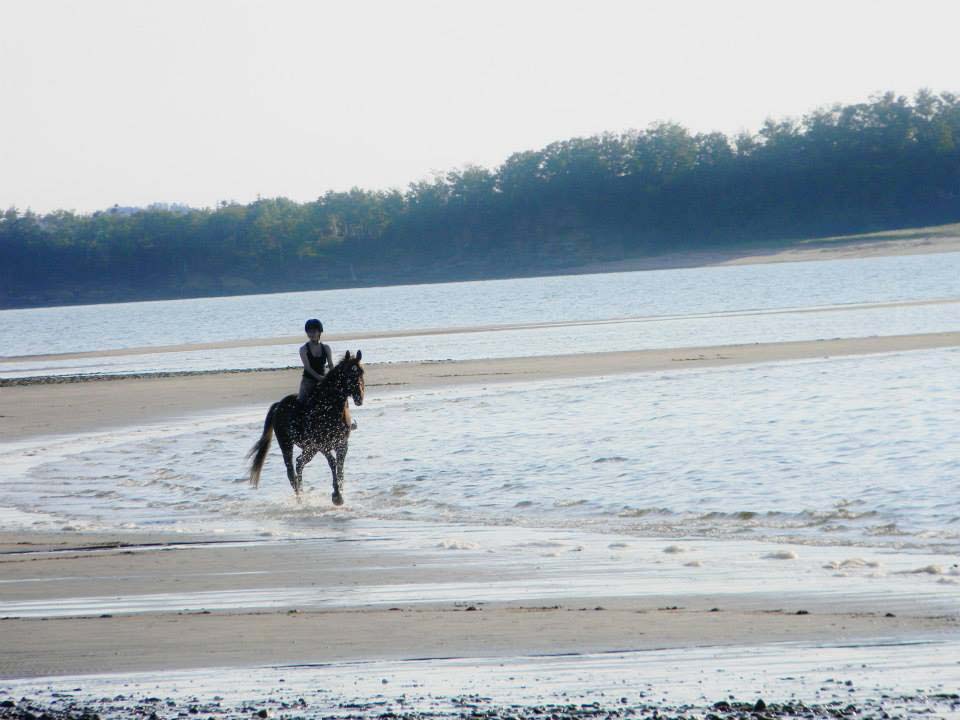 This ride is for riders with more experience that are able to handle their mounts comfortably at all gaits. It goes through the woods trails, along the beautiful Trans-Canada trail and down to and along a short stretch of Port Hood Beach. The ride lasts 1.5 hours in length. The cost is $70 per person.
NSEF/EC Rider Level Certification Program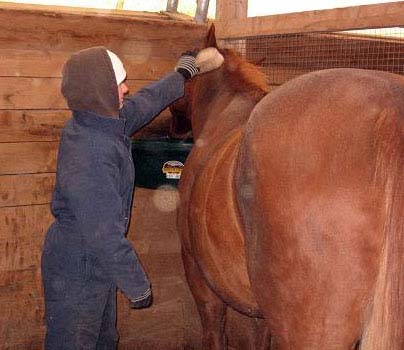 We provide classroom sessions for students who are looking to enhance their horse knowledge by being tested through Equine Canada in the National Rider Level Program. Classroom sessions provide the student with the knowledge needed to be ready to take their exam for whichever level they are looking to challenge. Our lesson program focuses on getting the rider ready for the ridden exam, while the classroom sessions provide the knowledge for the oral and written portions of the testing process. Rider level testing is held annually for levels 1 through 10, usually in the spring when we bring in a certified EC coach that is qualified to do the testing. Instructor certification is also available.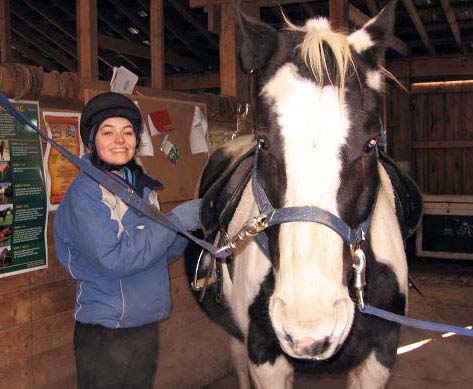 Our classroom sessions are also open to the public for anyone wanting to enhance their knowledge of the horse, whether they are RSEC students or not. Everyone is welcome. We also provide an open testing where equestrians from outside RSEC are welcome to take their exam.
Classroom sessions are generally held once weekly, starting 3 months before the actual exam date. Please feel free to contact us for further information.
Click here to download the rider levels registration form.
Back to top
Programs
Riding School Child or Adult Program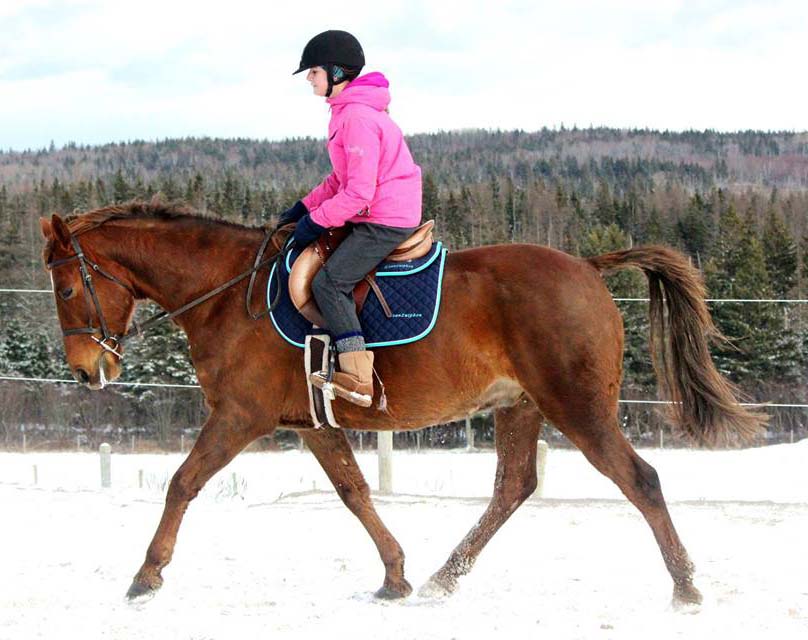 This program allows beginners and recreational riders to develop skills like balance, stability and comfort at their own pace. We follow Equine Canada's rider level training which provides a clear pathway for progress. Safety, fun and a sense of personal accomplishment are some of the key elements of skill development. We have a one and two lesson per week option for this program, and would advise that as with any sport, the more you practice, the more progress you make. Riders in this program are welcome to choose pricing on an individual lesson basis. (see pricing below)
Please note, all beginner riders are required to schedule private lessons until your instructor advises that they are ready to move into a semi-private or group setting.
Athletes Interested in Competition Program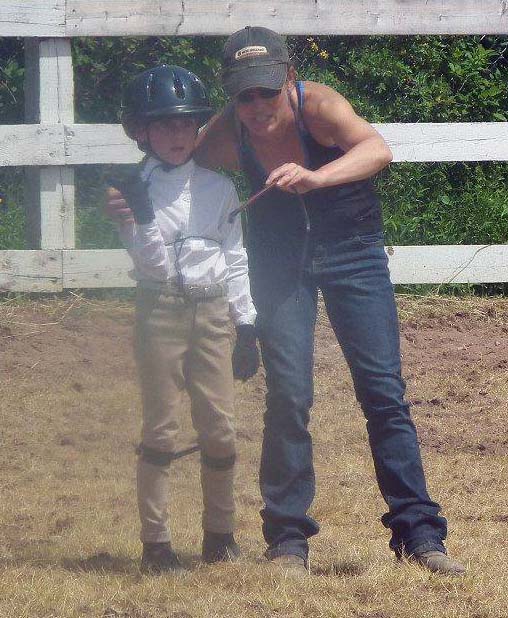 At RSEC we are pleased to provide coaching for and at competitions to riders that are ready to take this next step. We coach riders at the beginner levels that are ready to enter in schooling and fun shows as well as advanced level riders that compete at provincial as well as at the national levels.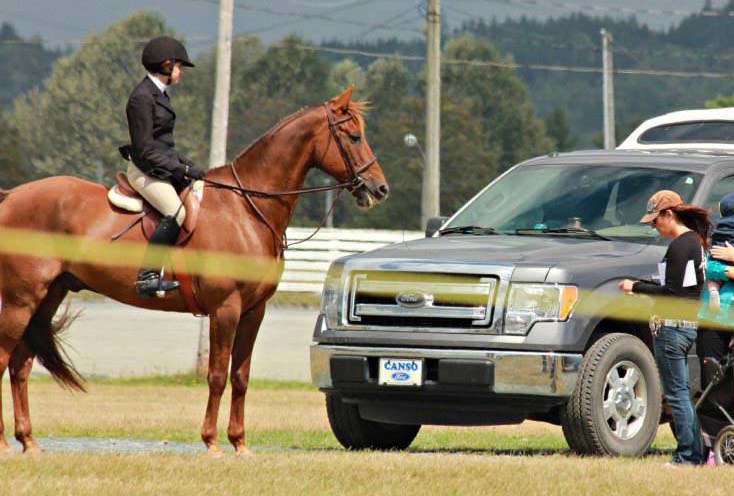 Riders that are interested in competing but do not have their own horse to compete on have the option to lease one of RSEC's horses for their use during the competition season. As with any sport, competition training must be done with practice - the more one rides the more prepared they will be. Our lease options enable riders to have some practice time on their own in between their regular lessons and is designed for the competitive rider who is serious in their pursuit of excellence. For further information about our lease programs please see the our lease page.
Packages & Prices
(All package pricing is for group lessons, with all fees paid at the beginning of each month)
Family Package
This comes into effect if you have four or more riders from the same immediate family interested in taking riding lessons. Lesson prices are dropped to $25.00 per person. (Family members must each schedule at least one ride each per week in order for this price to be in effect.)
Regular Individually Paid Lessons
Prices below are for individually paid lessons for those that are not planning on a competitive career and those that are taking part in our Riding School Child or Adult programs. Please note that this is also an option for competition riders during the off season (November to March) but not during competition months. Any rider looking to compete using an RSEC mount, please refer to competition packages available above.
Pricing:
Private Lessons

(one on one, 50 to 60 minutes)

$45.00

Semi-Private Lessons

(two riders maximum, 60 minutes)

$35.00

Group Lessons

(3 to 6 riders, 60 to 75 minutes)

$30.00
KidSport
Do you have a child that is in desperate want of becoming part of the equestrian sport, and as much as you'd love to, your financial situation just does not allow for the extra costs of being involved in the riding sport? We may be able to help with the KidSport program available through Sport Nova Scotia.
KidSport is a national children's charitable program that helps kids in need overcome barriers preventing or limiting their participation in organized sport. Through the program, funding is provided for up to $300 per year, per child for sport registration and/or equipment.
For further information please contact your Inverness/Richmond chapter to find out how you can apply. You can also visit KidSport (Sport Nova Scotia) for more details and to download an application form.
Make-Up Policy
At RSEC all lessons are progressive in nature, as we work on building and practicing new skills from week to week. This is why we strongly recommend and encourage a regular attendance. We do recognize that on occasion absences are unavoidable and therefore will allow one make up lesson per month, provided of course that we receive advanced notice, at least six hours prior to your scheduled lesson time. Notice is necessary so that we can arrange to fill your vacant lesson spot with another rider. Please note that if we do not receive your cancellation notice at least six hours prior to your lesson time, you will be charged for the missed lesson.
Back to top