Reaching Strides Equestrian Centre -

A Heaven For Any Horse Lover!
Our School Horses
Click any of the below links to take a shortcut to the profile you'd like to view. You can also click on any of the images on this page to enlarge them and browse through that horse's gallery.
Current
Tira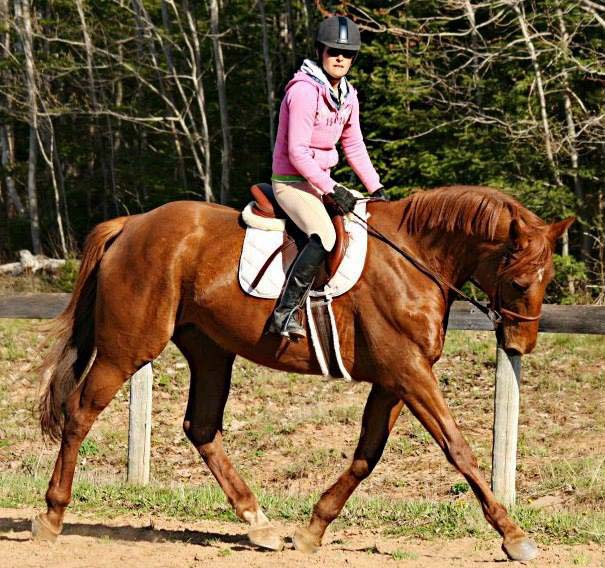 Tira aka Tiramisu is a 2008 Registered Canadian Sport Horse and Canadian Warmblood mare standing a massive 17hh. Stunning in whatever she does, has competed in the Hunter ring, Eventing, Dressage and participated in many clinics along the way. Tira is part of our show string and is used in the riding school for experienced riders.
She is RSEC's Coach/Trainer Nadine's personal competition horse and has reached the point in her training where she has become of a member of the School string. Competing in the Hunter Ring up to 3' and has done some Entry level Eventing. This young mare has a lot yet to give and we look forward to seeing what her future holds.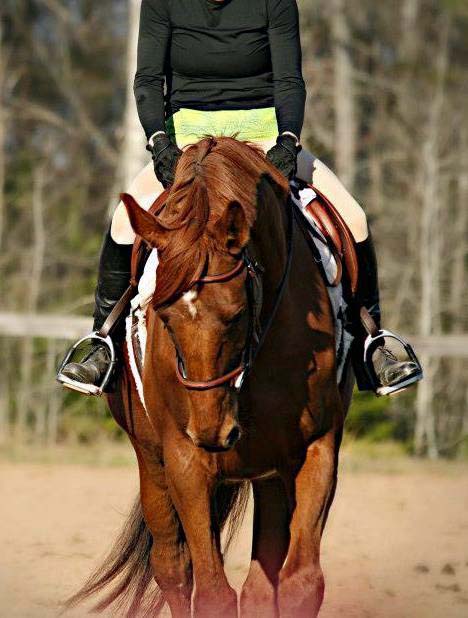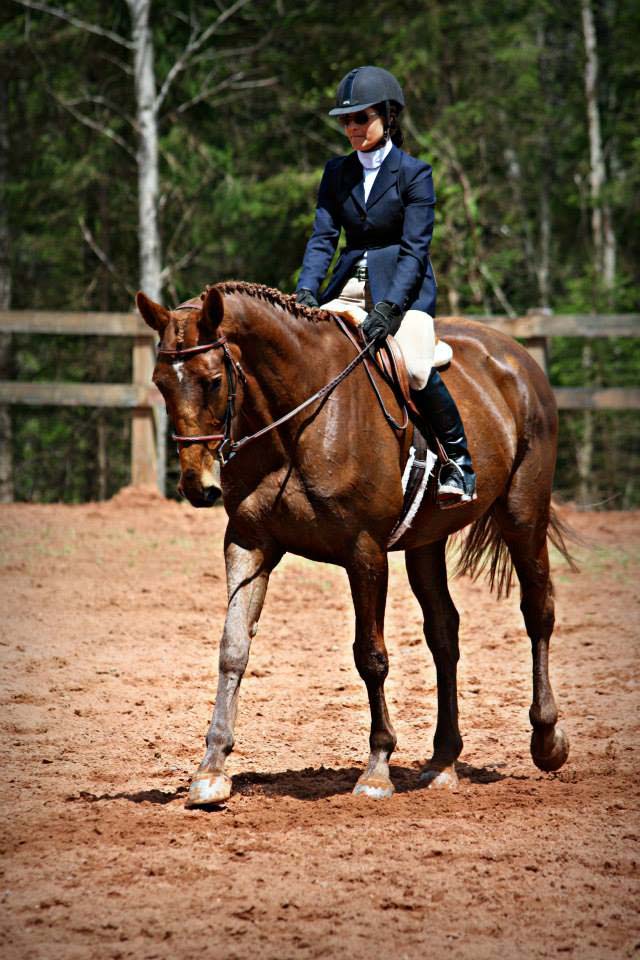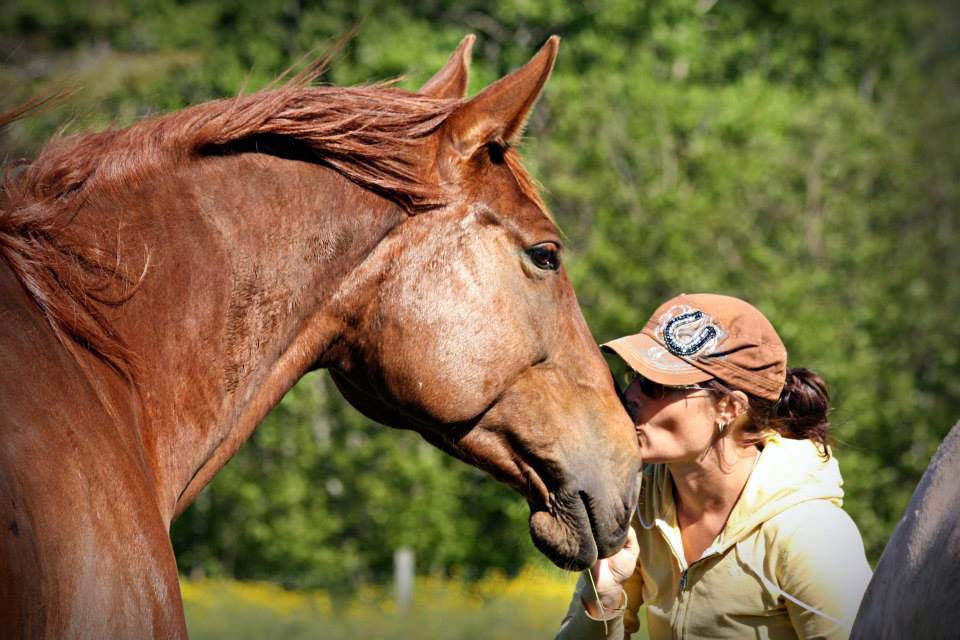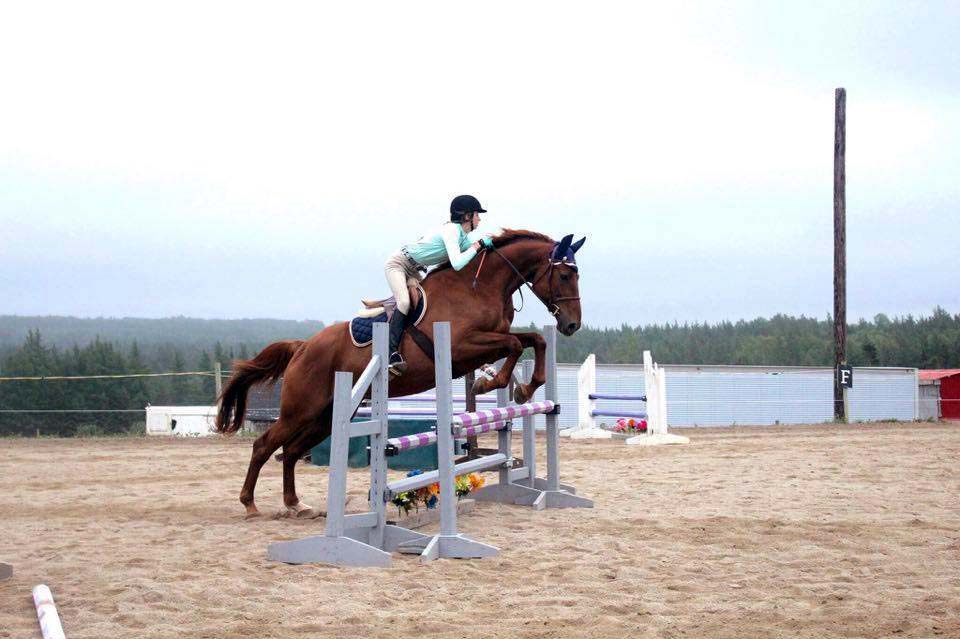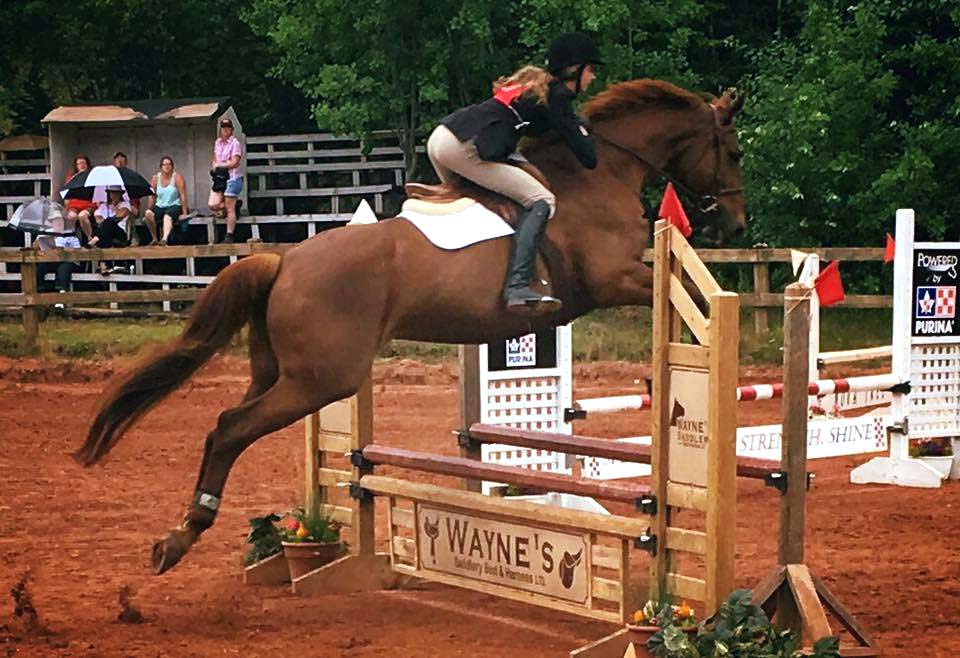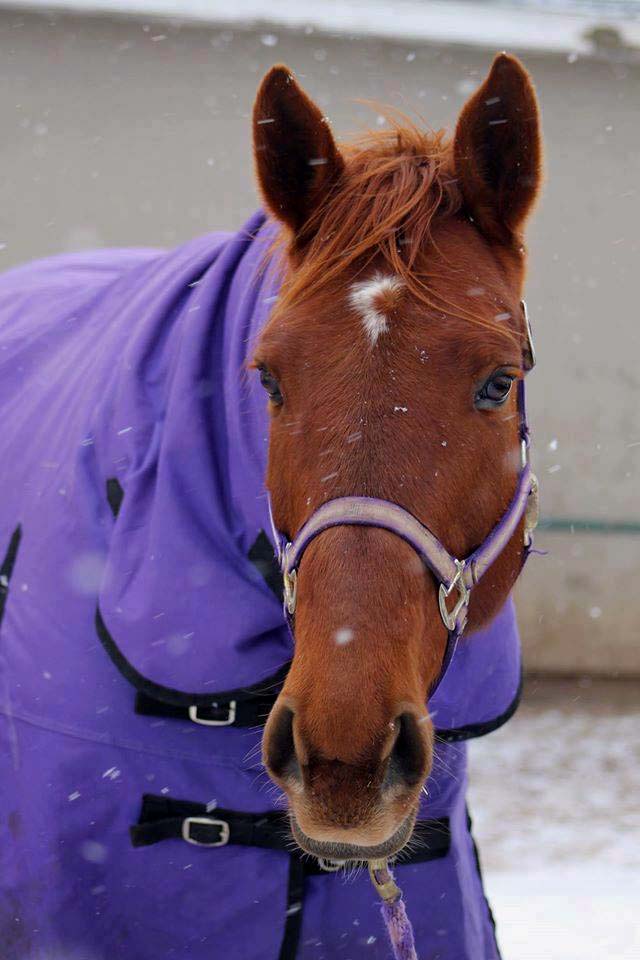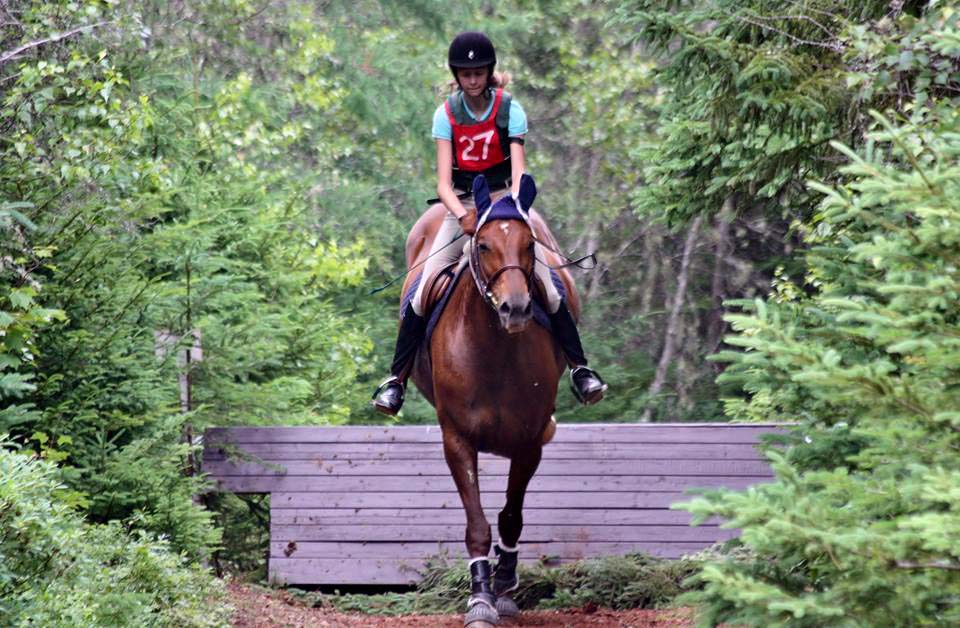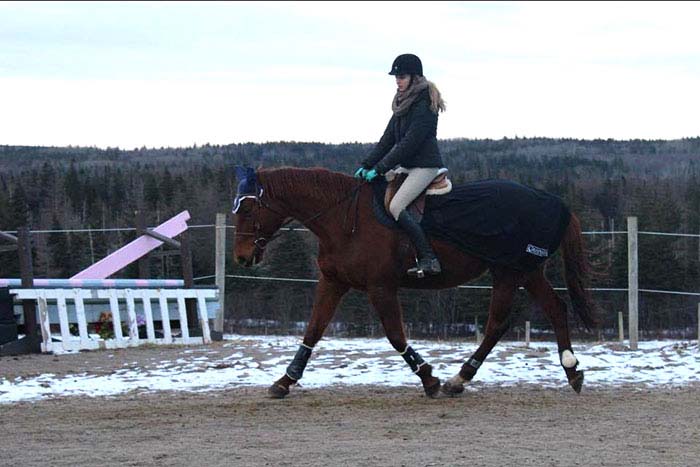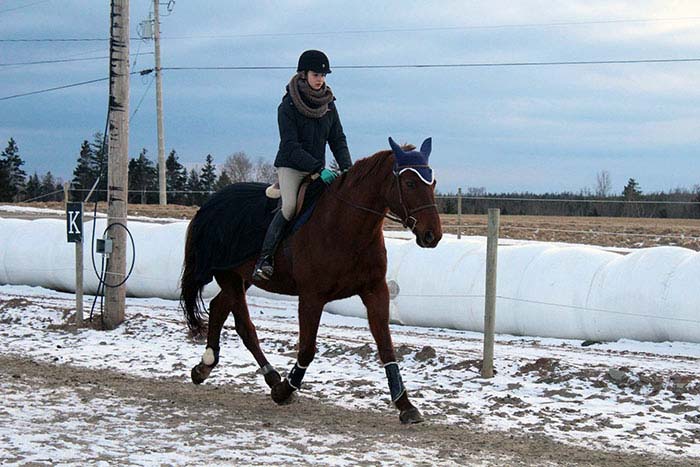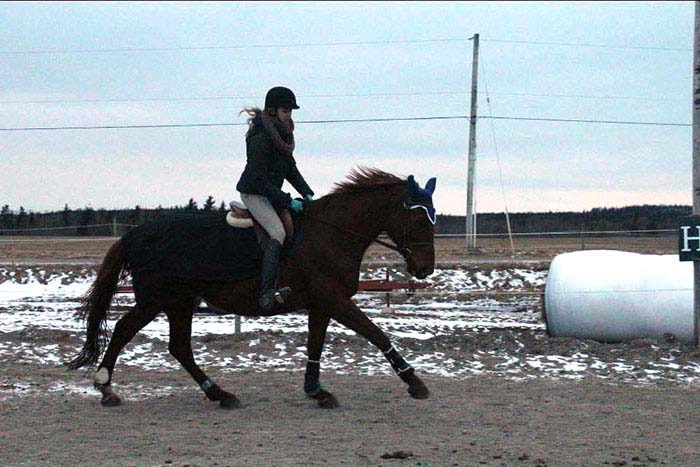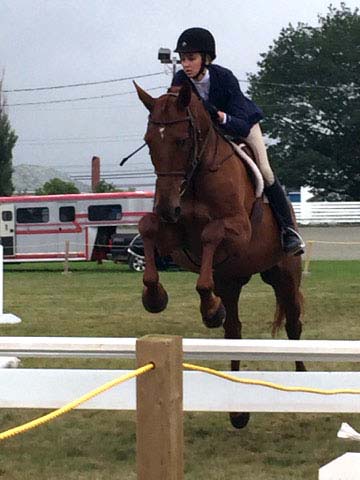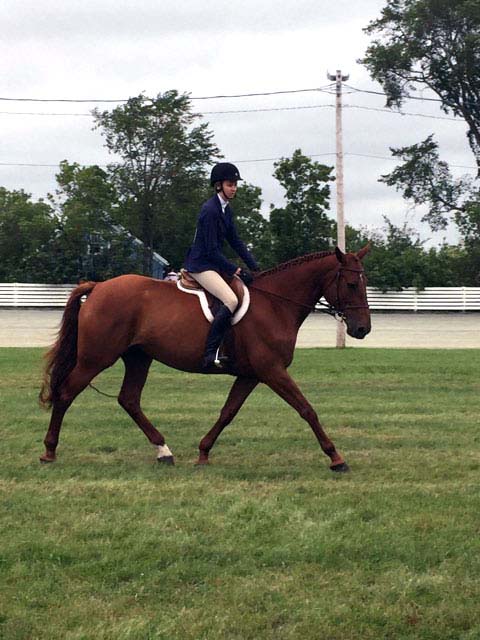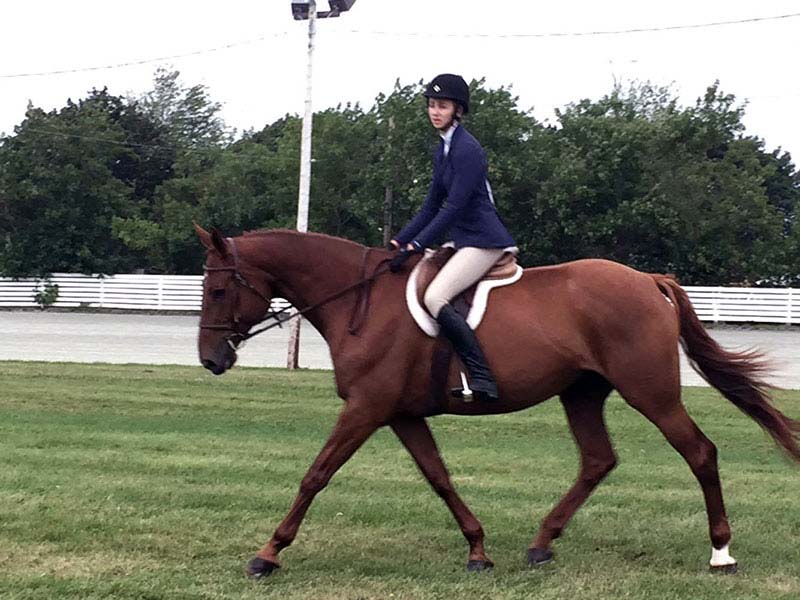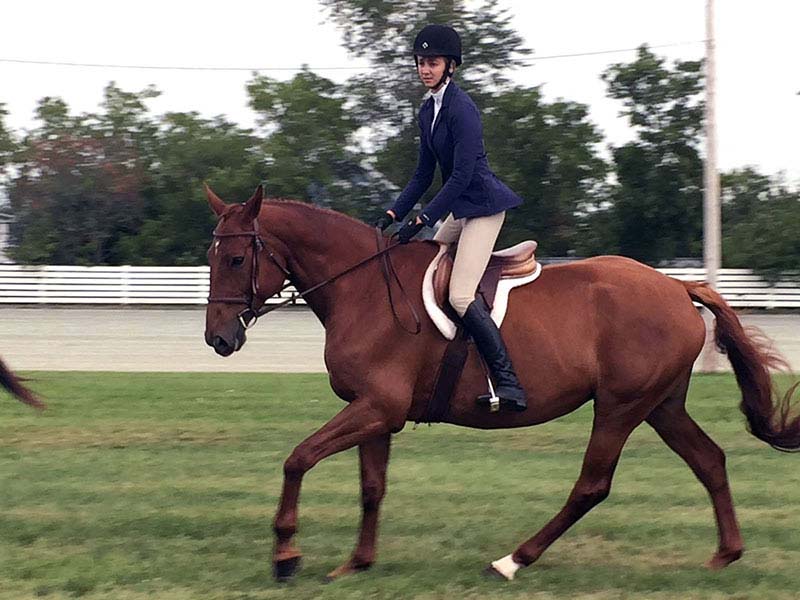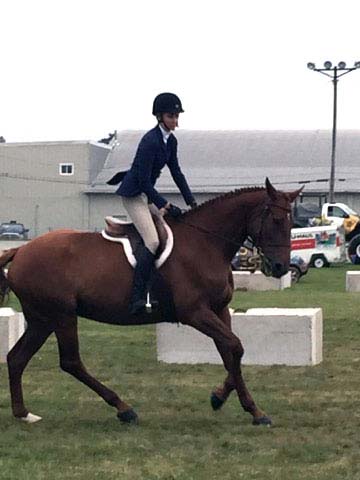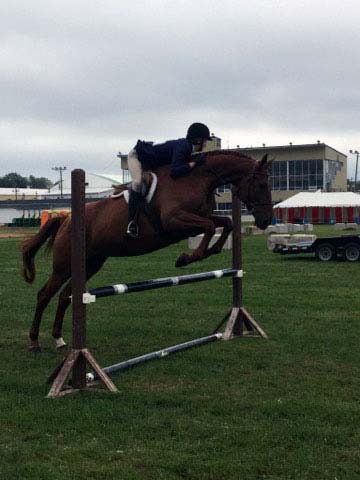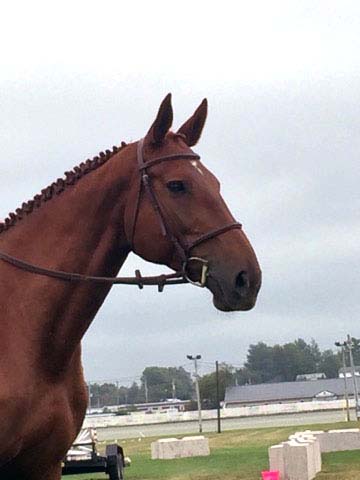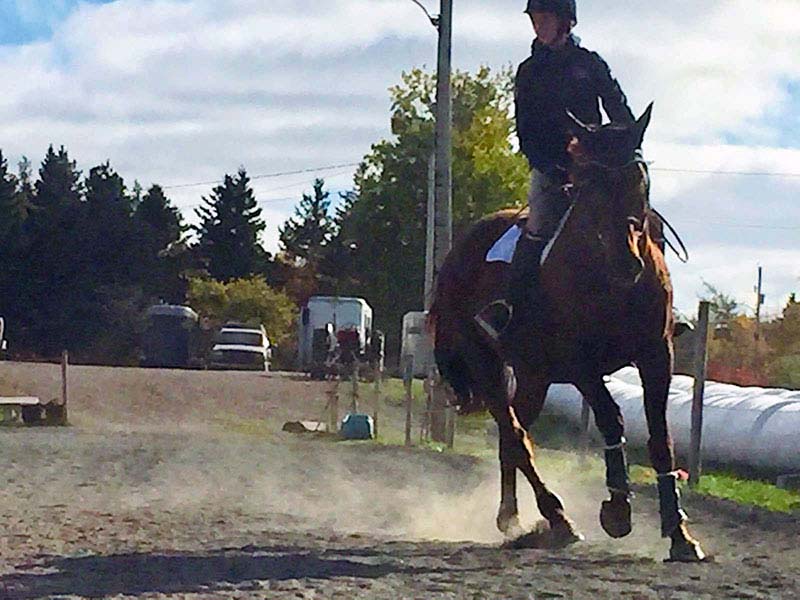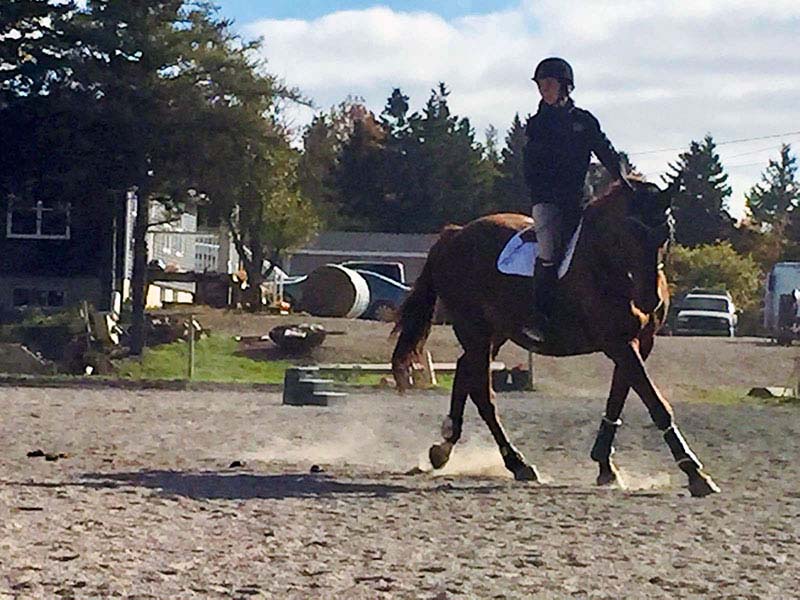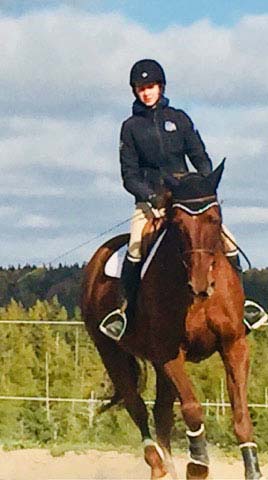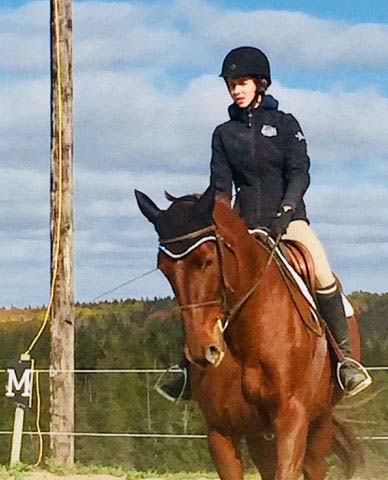 Abbey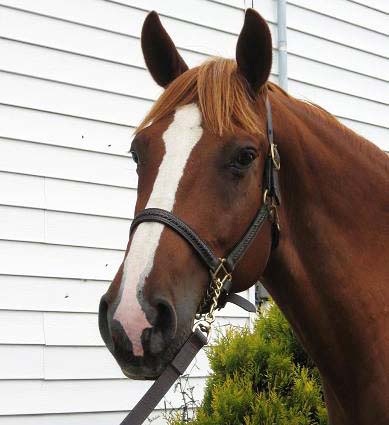 Abbey aka Final Promise is a 1992 Belgian/Quarter Horse mare. She stands a solid 15.2hh and is our top adult/kid beginner school horse. Abbey has been with us for many years and is one of our most versatile school horses, as she excels at everything from western/english pleasure, and is a super trail horse. She is the most coveted mount for our adult riders for her smooth gaits and easy way of going. She makes learning to ride easy and is wide enough to feel like you're sitting on a big comfy couch.
Abbey is used for beginners to advanced riders; children and adults alike get to enjoy this pleasant, steady, safe mount. Abbey has won many championships in her day as a show mount in every division that she has been entered in. She spent this year in the Bronze Hunter ring and did very well. She tends to have a steady group of fans, both western and english riders, and is known for her even, steady and easy to ride gaits. Abbey loves treats, being groomed, getting clipped and trail rides. She is absolutely terrified of plastic bags, and thinks that they are extremely evil.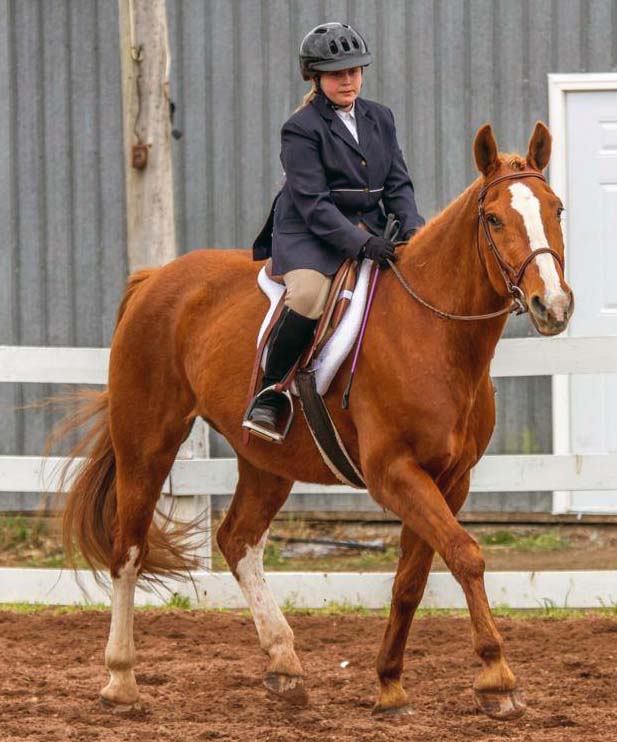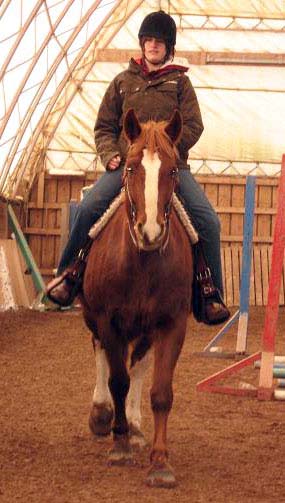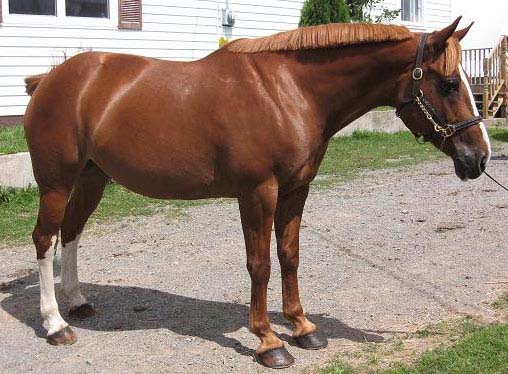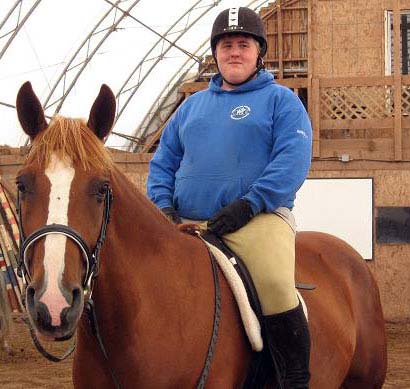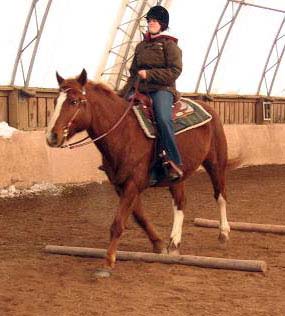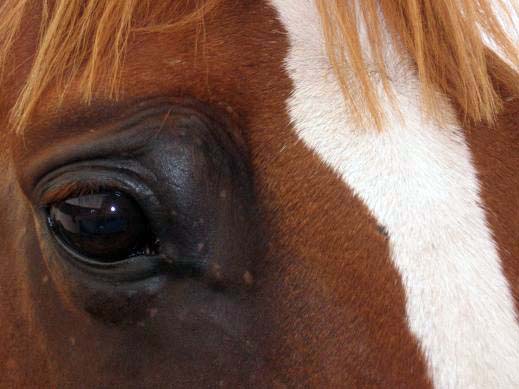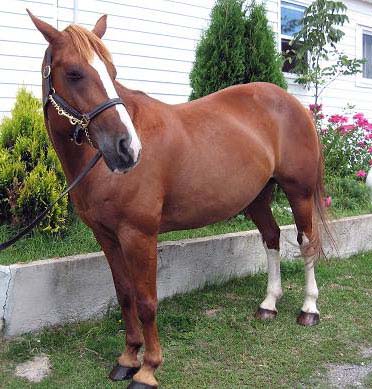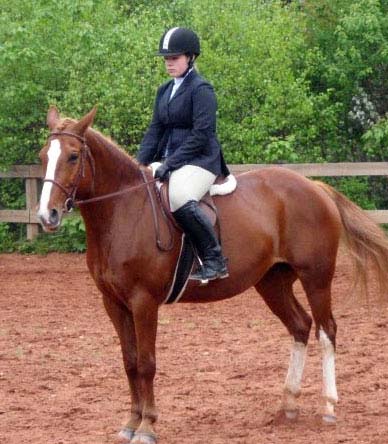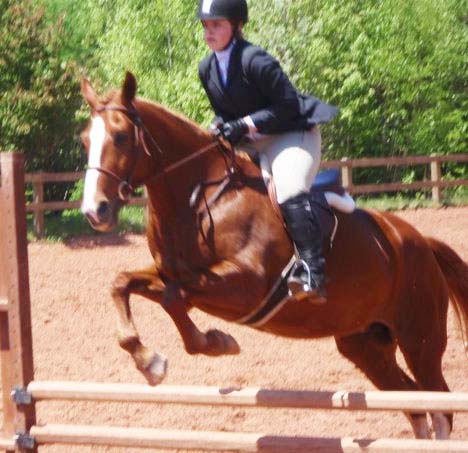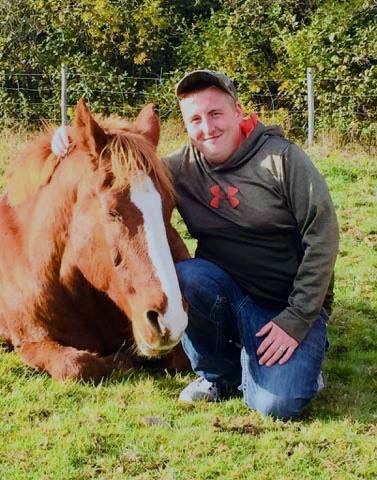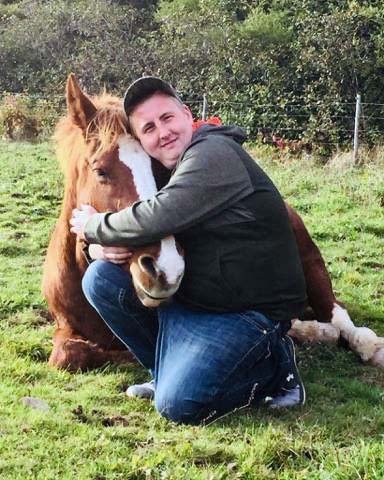 Chester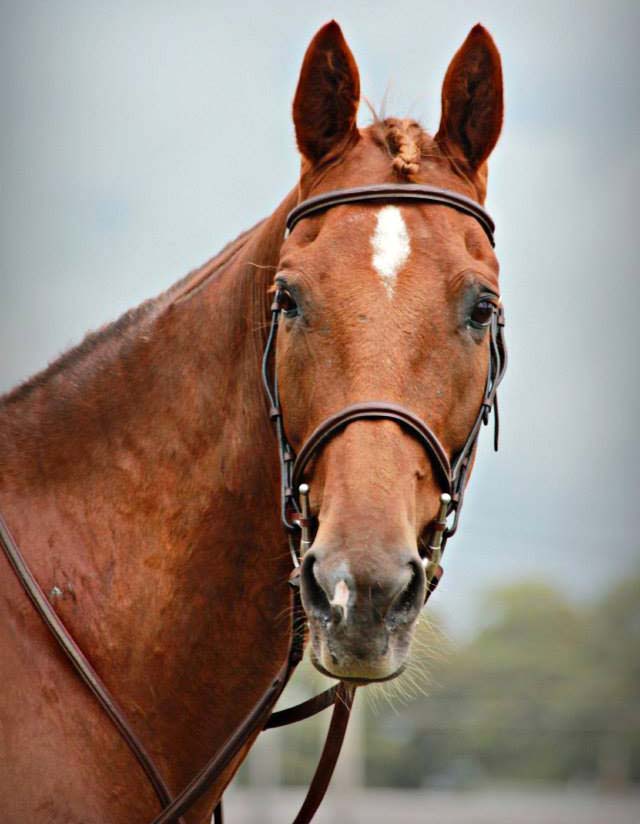 Chester is a 2003, 16hh registered Morgan gelding. He originally came out of a home where he was very scared of people, not due to abuse, but simply due to ignorance which, unfortunately, you see way too often. Chester had been in training at RSEC in previous times and upon returning home went back to his old ways. His owners couldn't catch him or do anything with him after a few months, and he reverted back to not wanting to be near them. RSEC bought Chester from them and has been one of our best schoolies, and one of our top competition horses ever since; He is bomb proof, talented, and will do anything for his riders. It's always amazing to see what simply teaching a horse to trust can do for them. Chester is used in our school for advanced beginner lessons and up, jumps courses up to 3'6". He competes and excels in the Hunter/Jumper ring as well as in the Eventing ring with huge success. He enjoys showing, his grooming and being sooked and fussed over.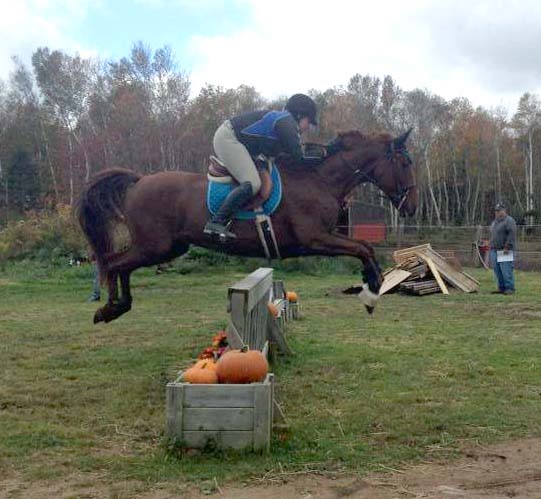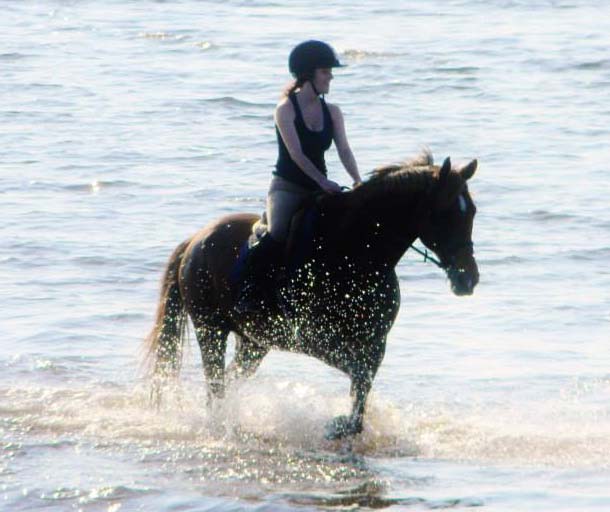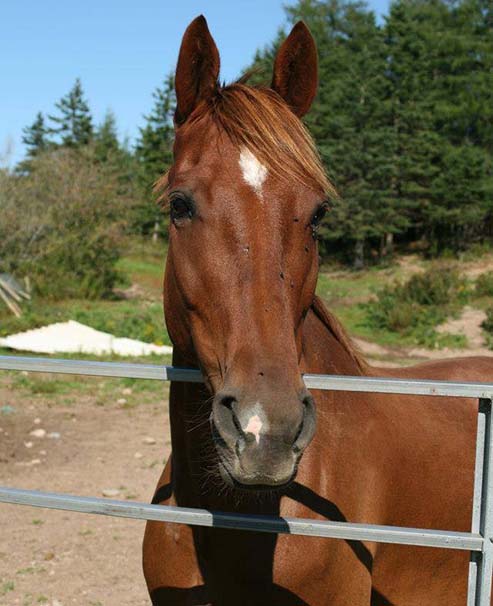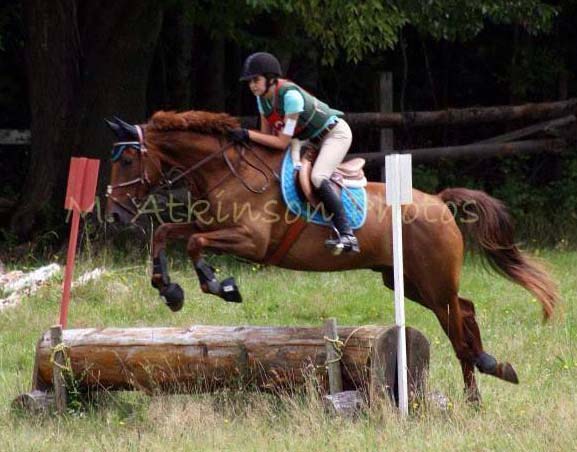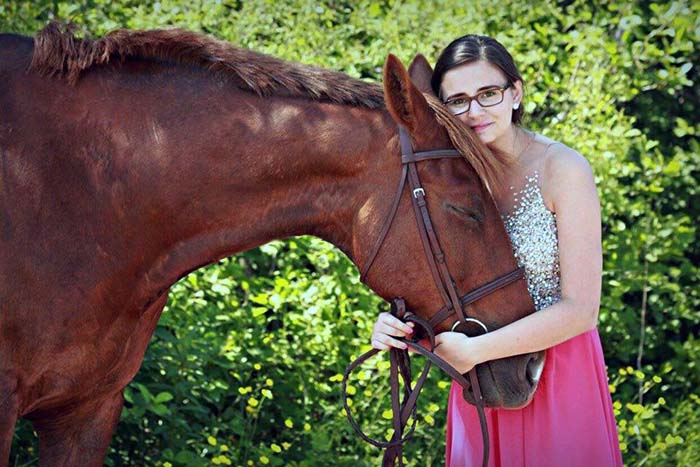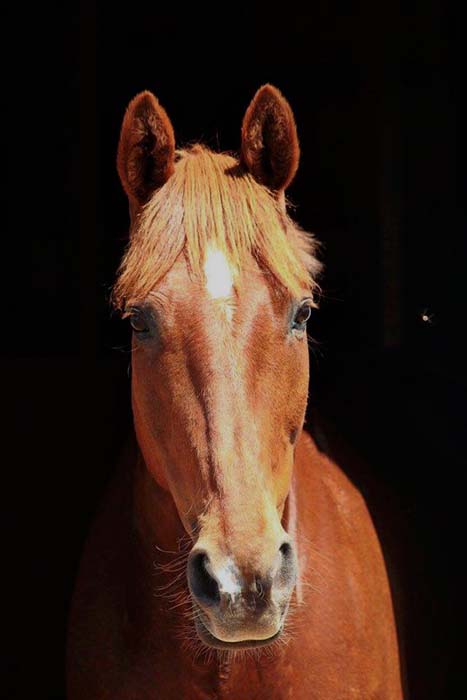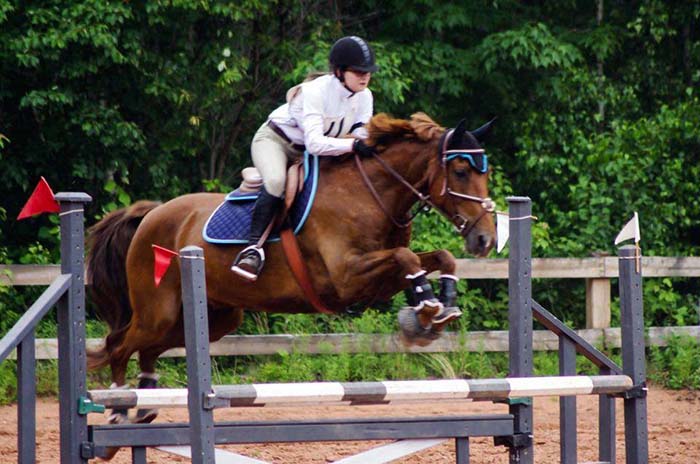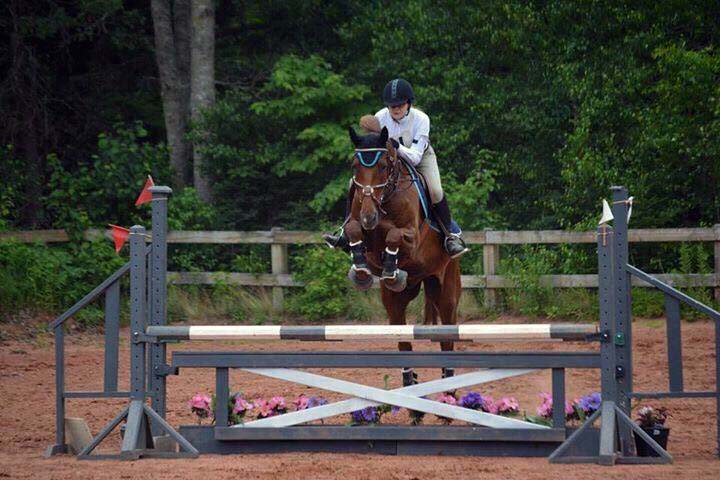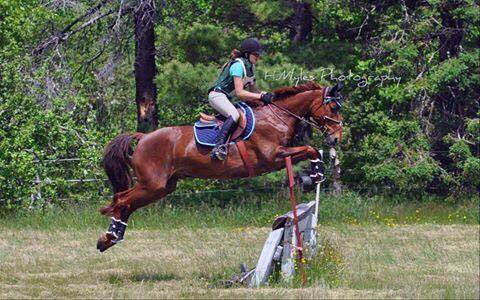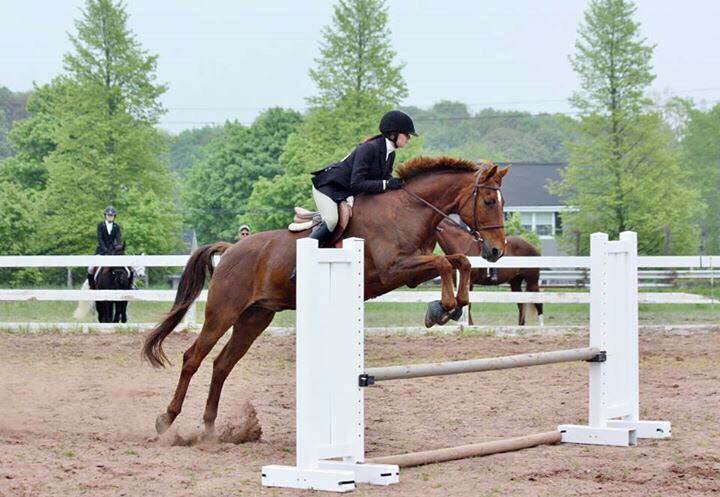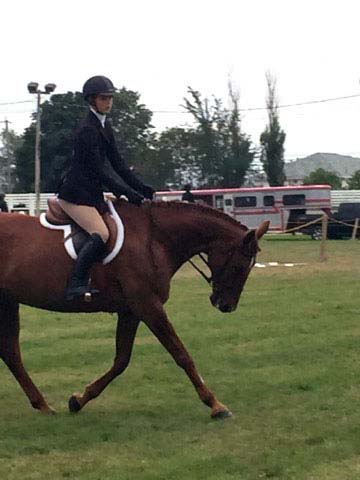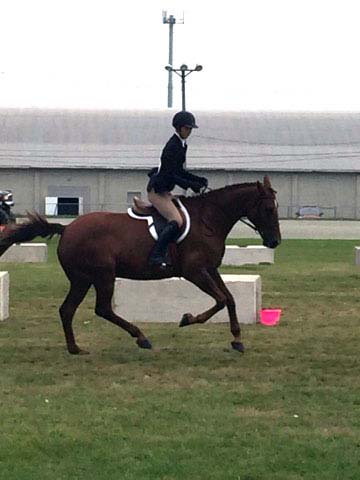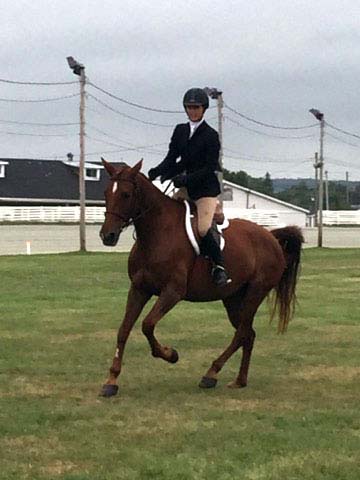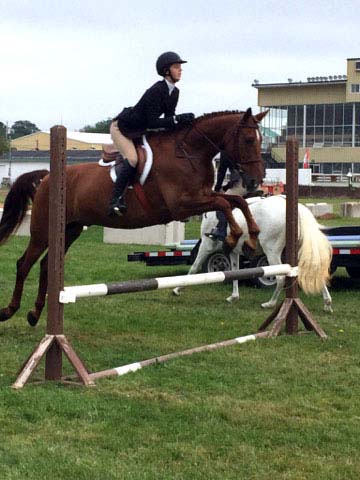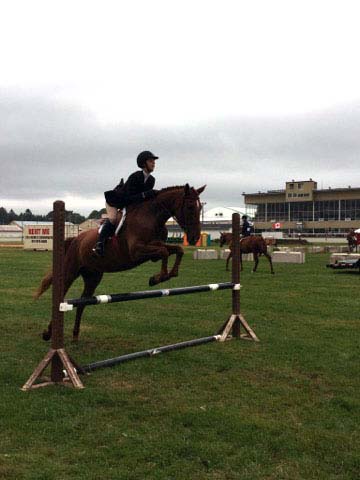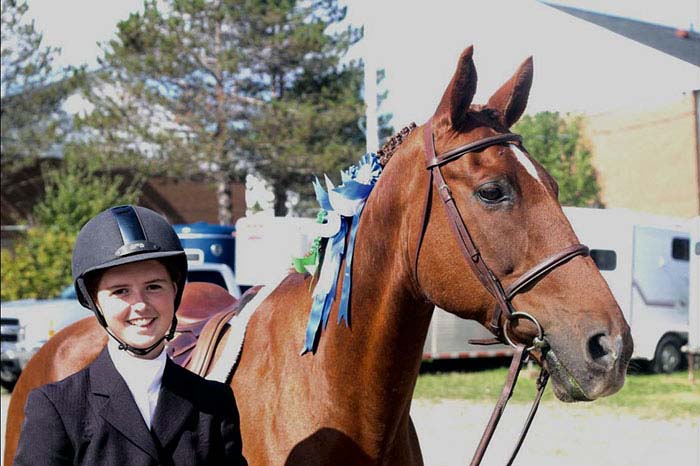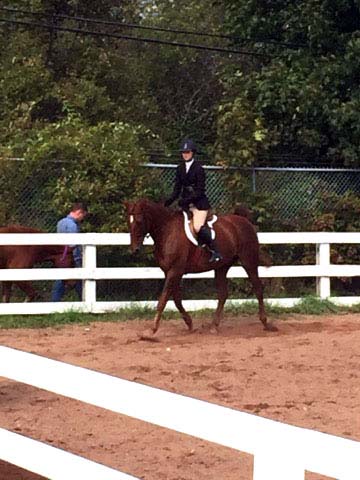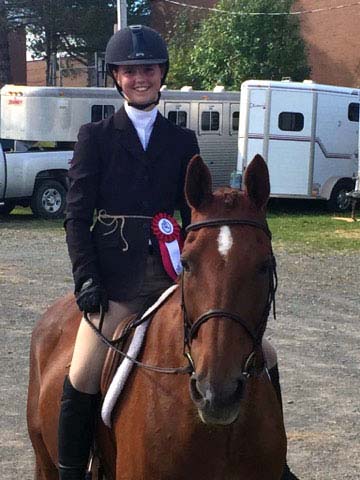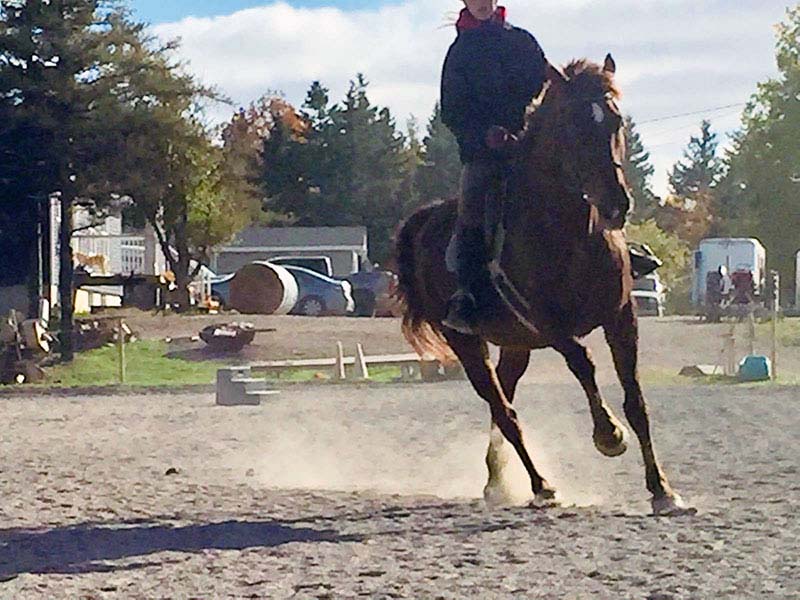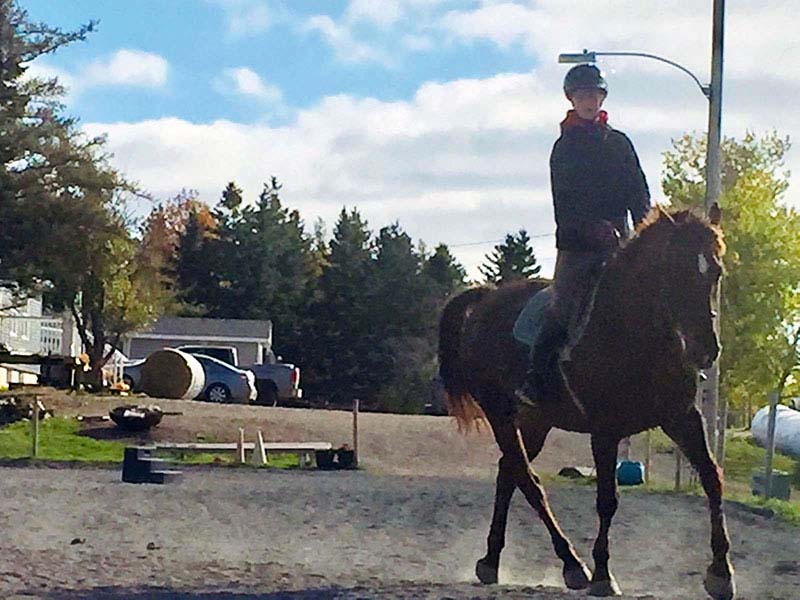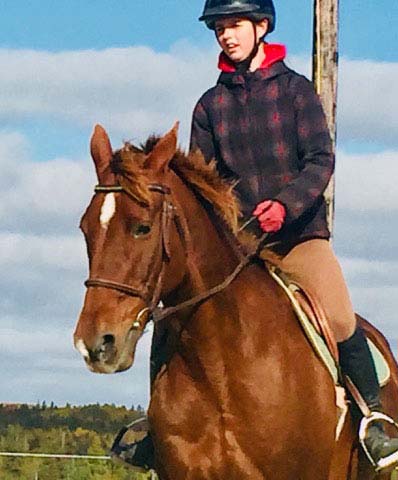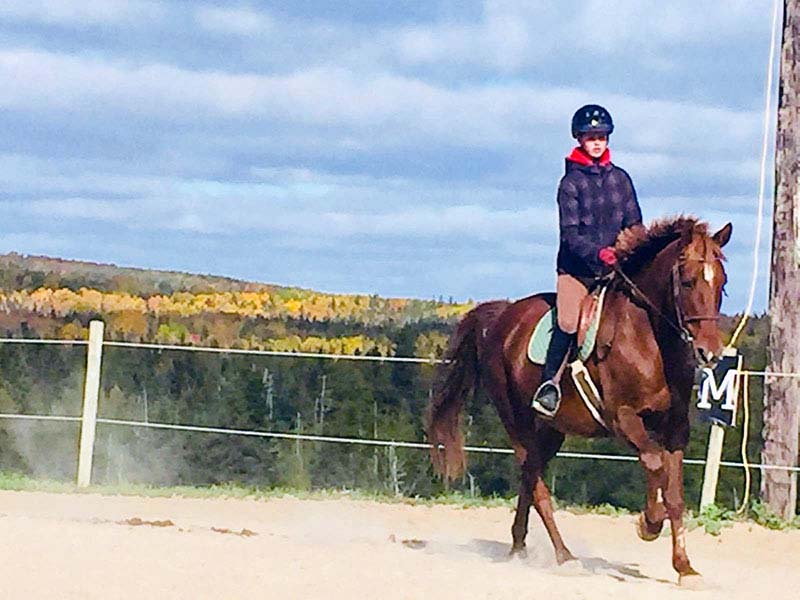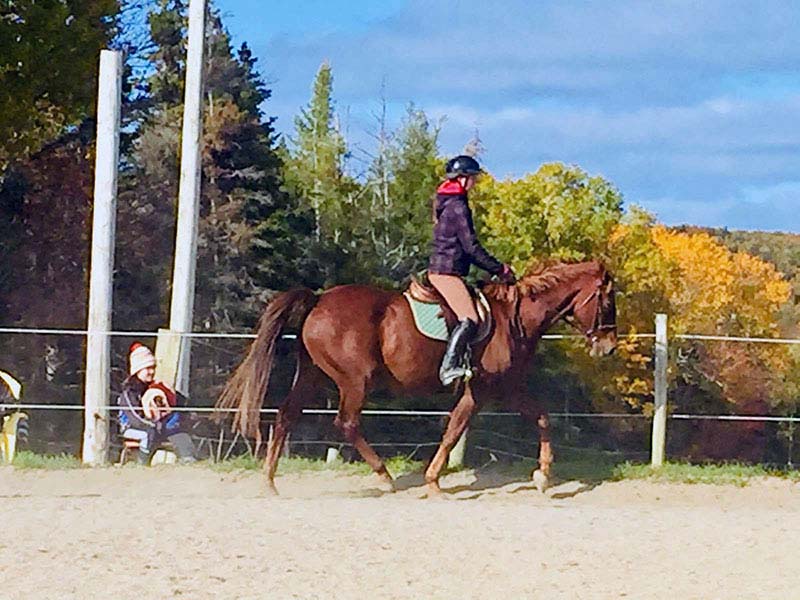 Domino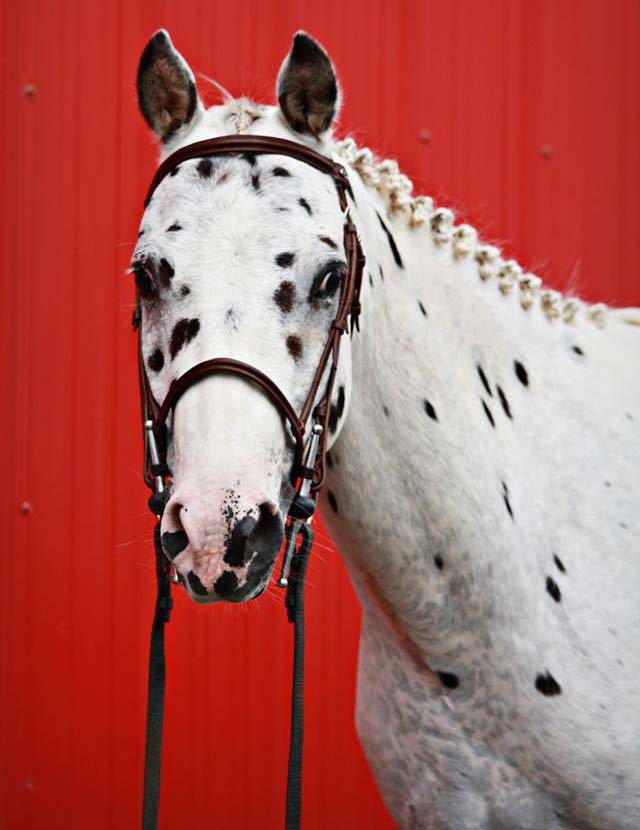 Domino is a 2009 leopard EOA pony gelding who stands at 13.2hh. The only way to describe him is stunning, perfect, adorable, bombproof personality, movement that you dream of - all wrapped up in a package of cuteness. Dom has had multiple championships in the Provintial Hunter circuit, where he excels. Jumping course up to 2'6" he is a fantastic member of our school and is used for total beginner ridres and up. This guy has dominated the hunter ring and we can't wait to see what he will still bring in the future, we look forward to many years with him!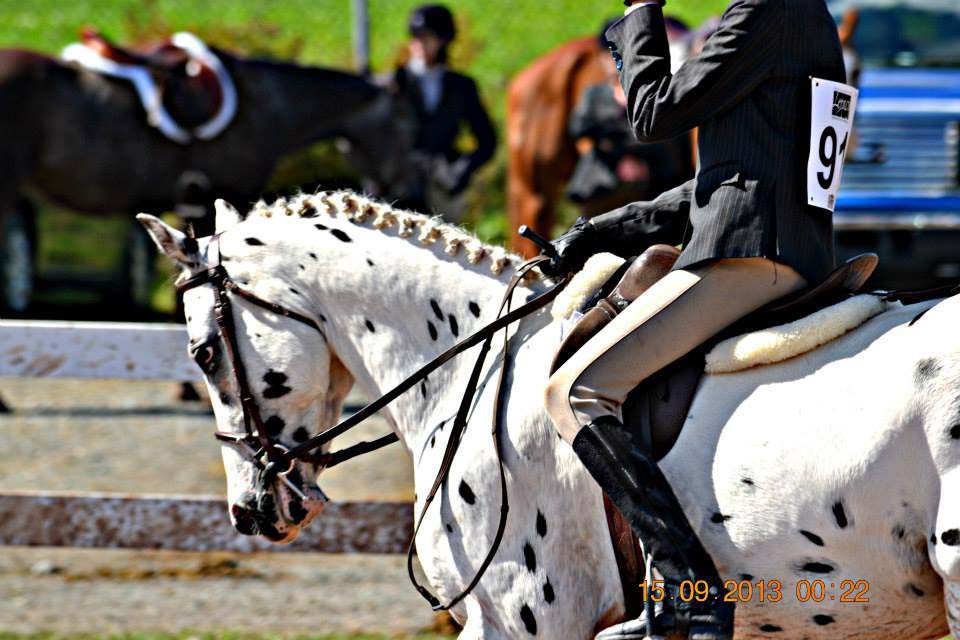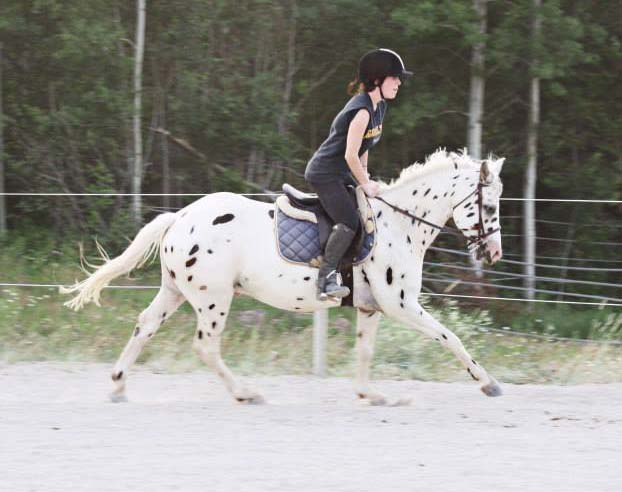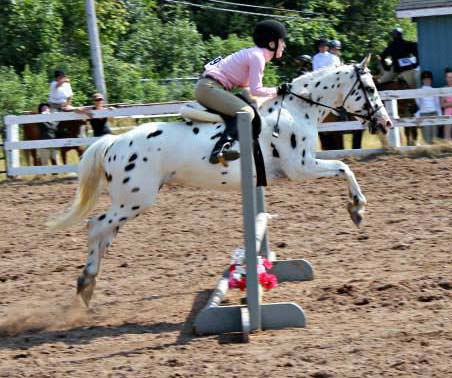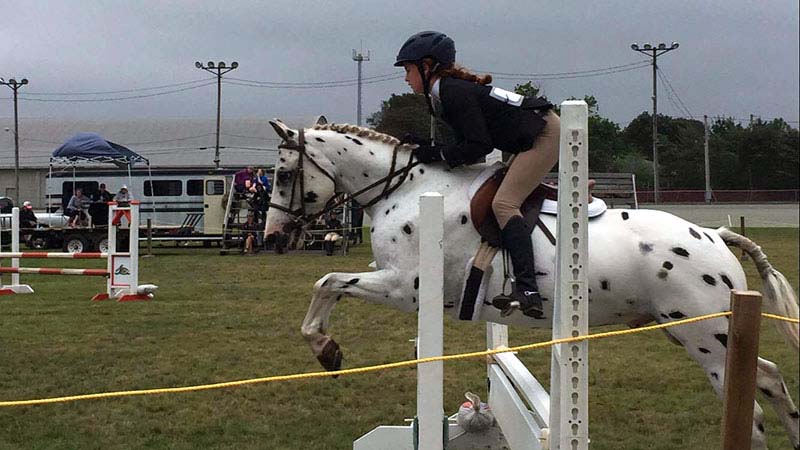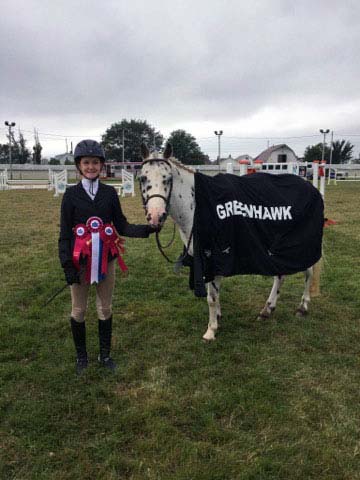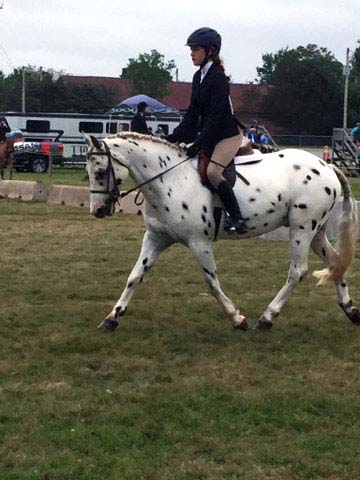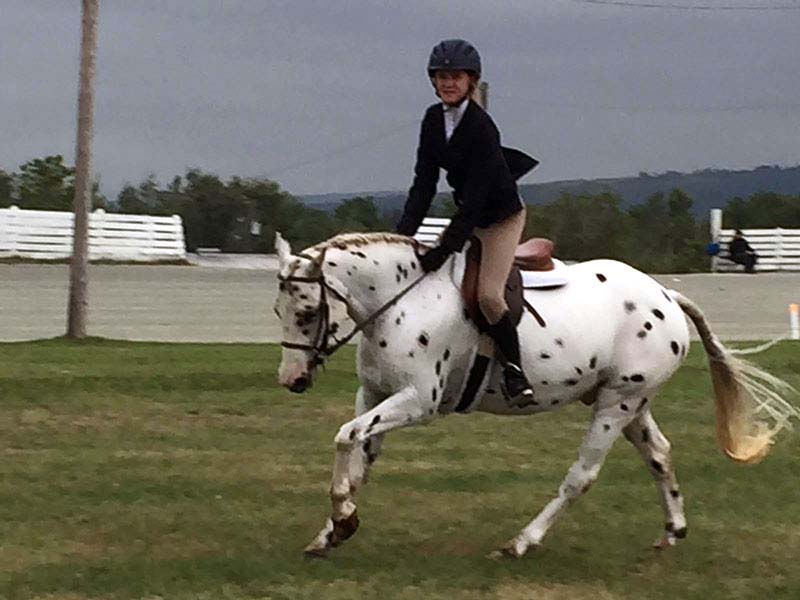 Echo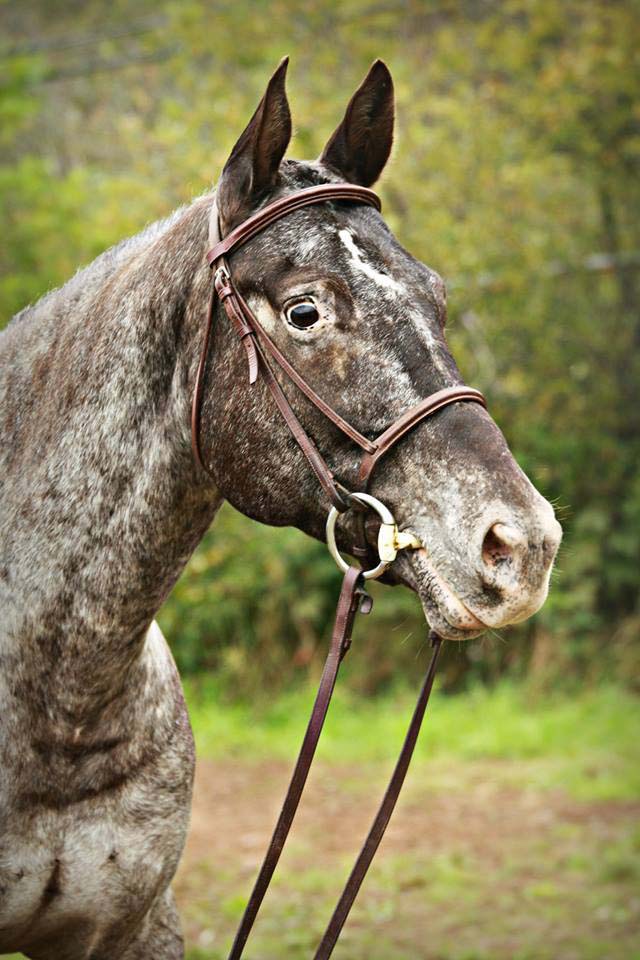 Echo is one of our newest additions to the school herd string. He is a 9 year old, 15.2hh, dual registered Appaloosa gelding with a personality to die for. Echo is still learning, as his career up until now only consisted mainly of trail riding. For now, while his education continues, he is used for lessons for intermediate riders and up and some beginner and up trail rides. Look for updates on his progress into the over fences world in the very near future.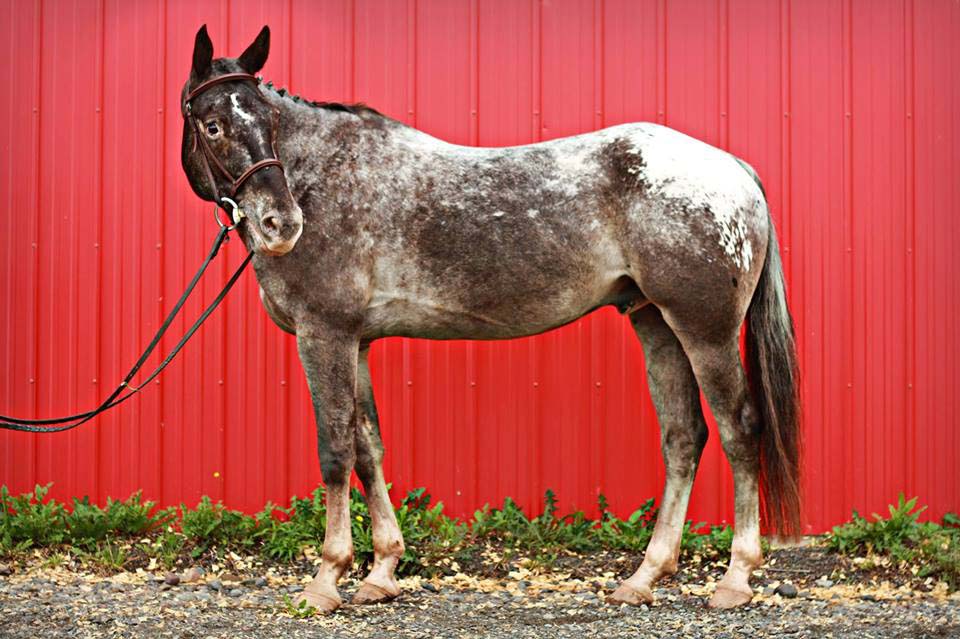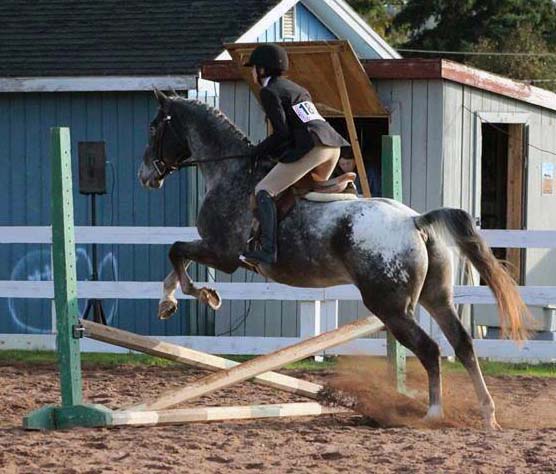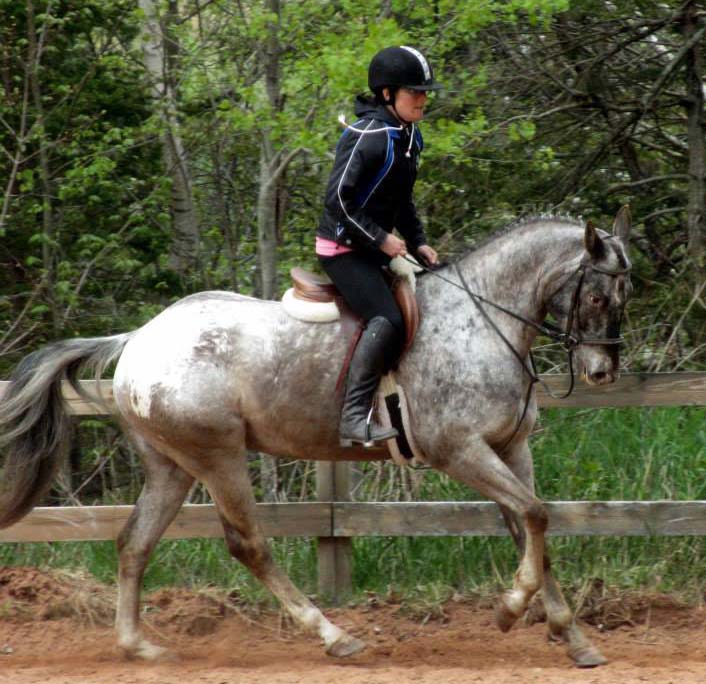 Hobo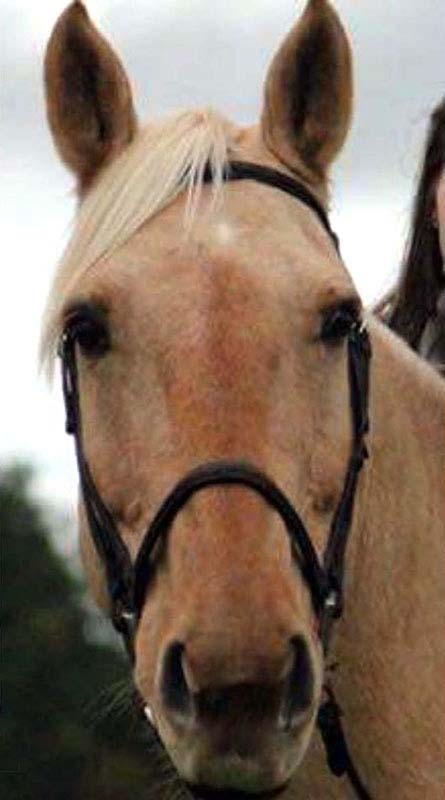 Hobo is a stunning 16hh palomino Quarter Horse gelding that has been a great part of our school. Born in 2000, this boy's had lots of show experience in all disciplines from Hunter/Jumper to Western Pleasure. He has a great big stride, easy, push-button personality, and he's a great member of our team! He excels in the show ring, where the judges love him, has had lots of show experience in all disciplines and also makes a wonderful trail partner. At slow times of the year he can be a bit of a handful so gives enough of a challenge for riders of all abilities. Hobo is owned by Michele Bollig and leased by RSEC. Hobo is a packer type and is used for students from advanced beginners and up.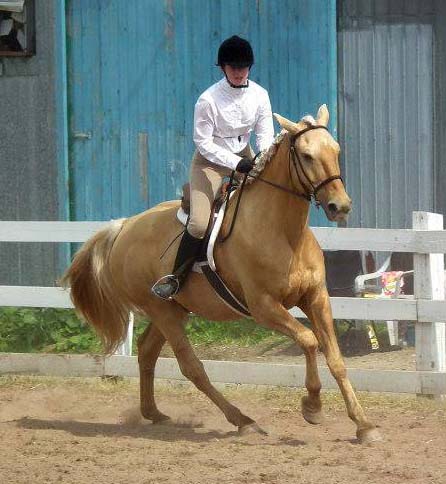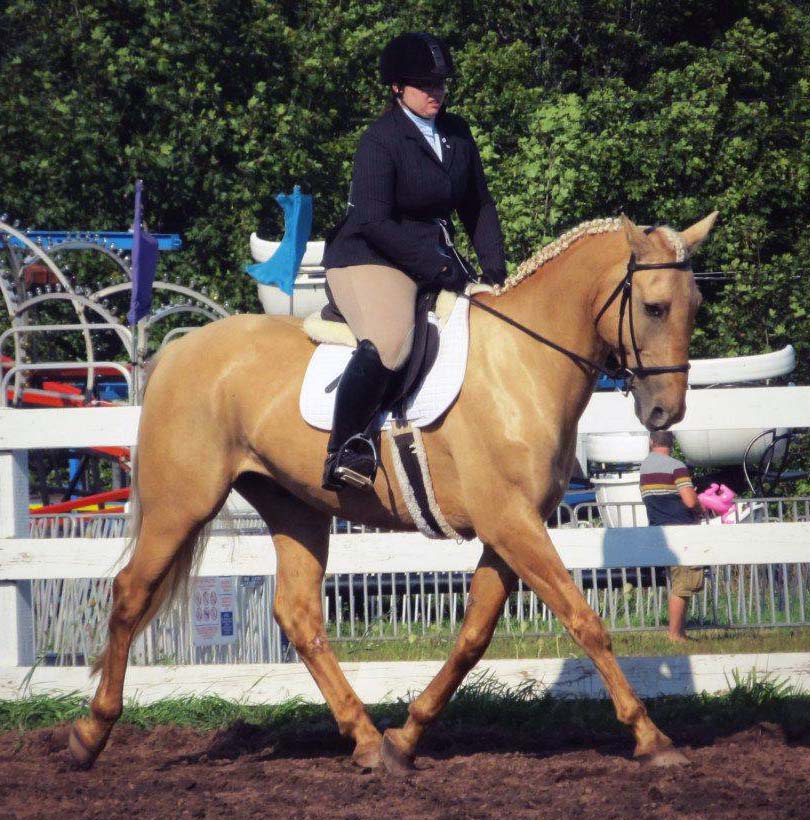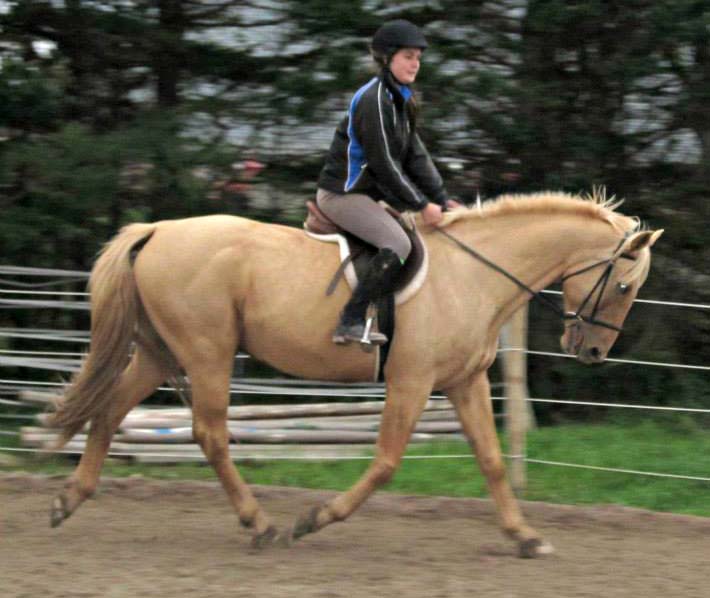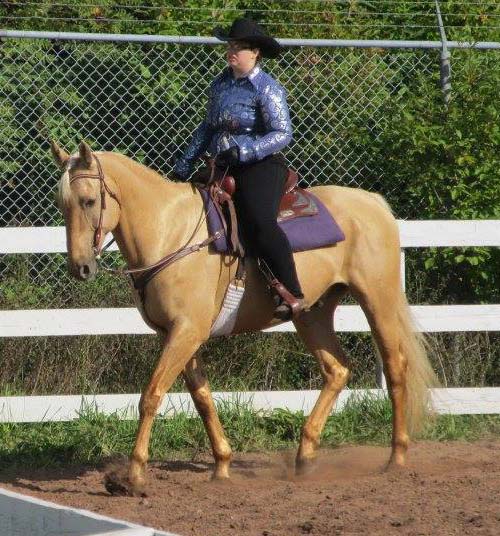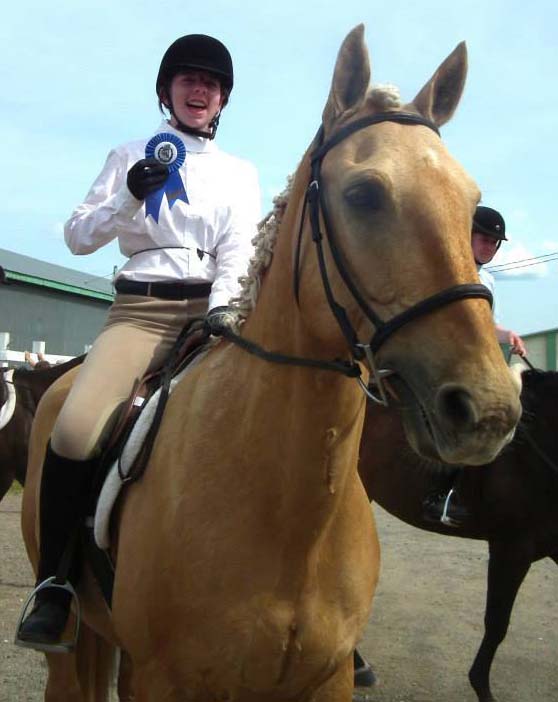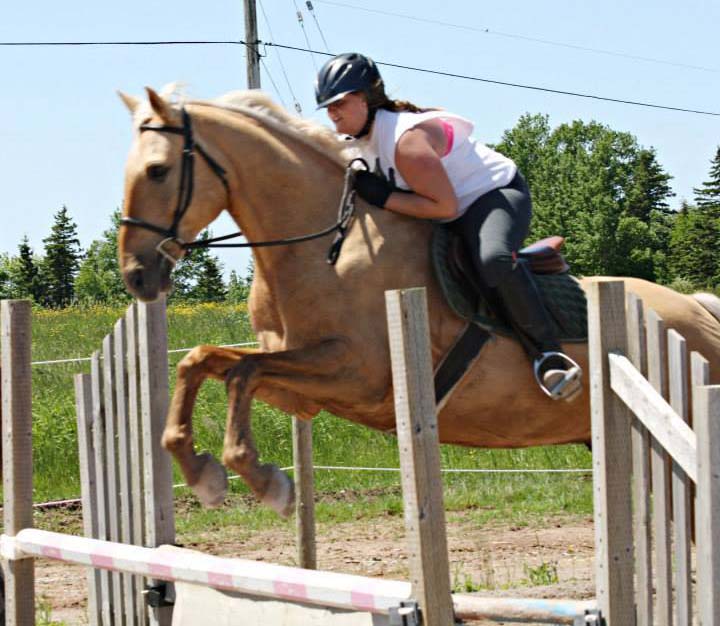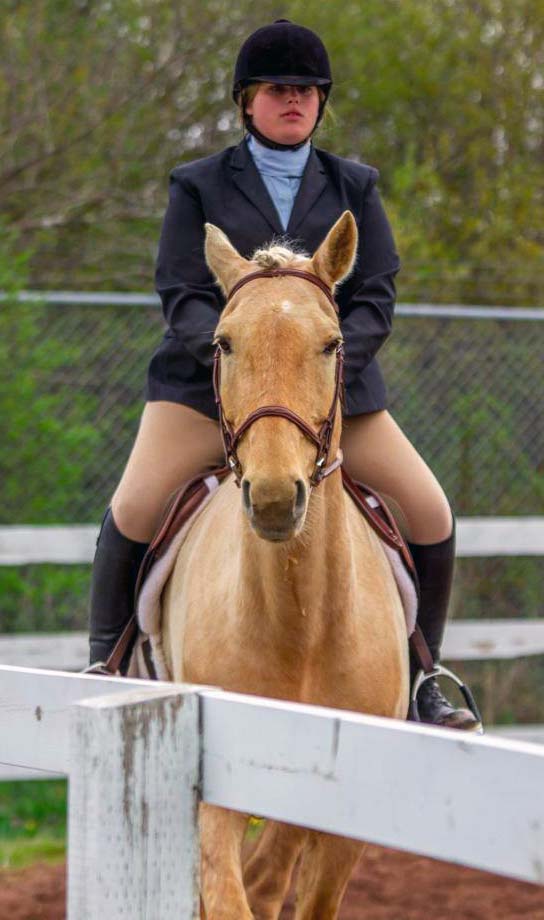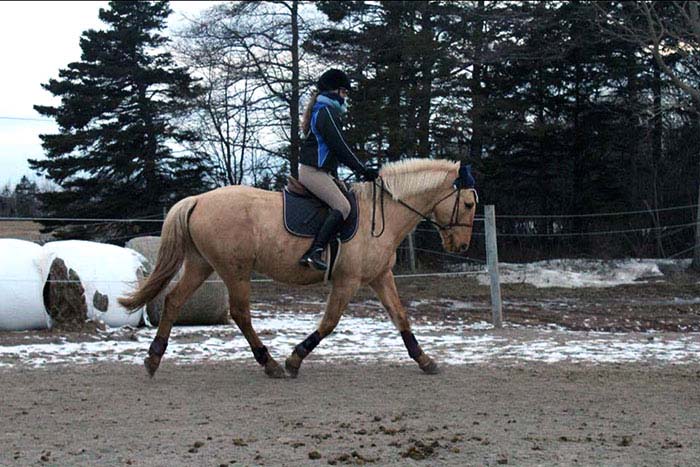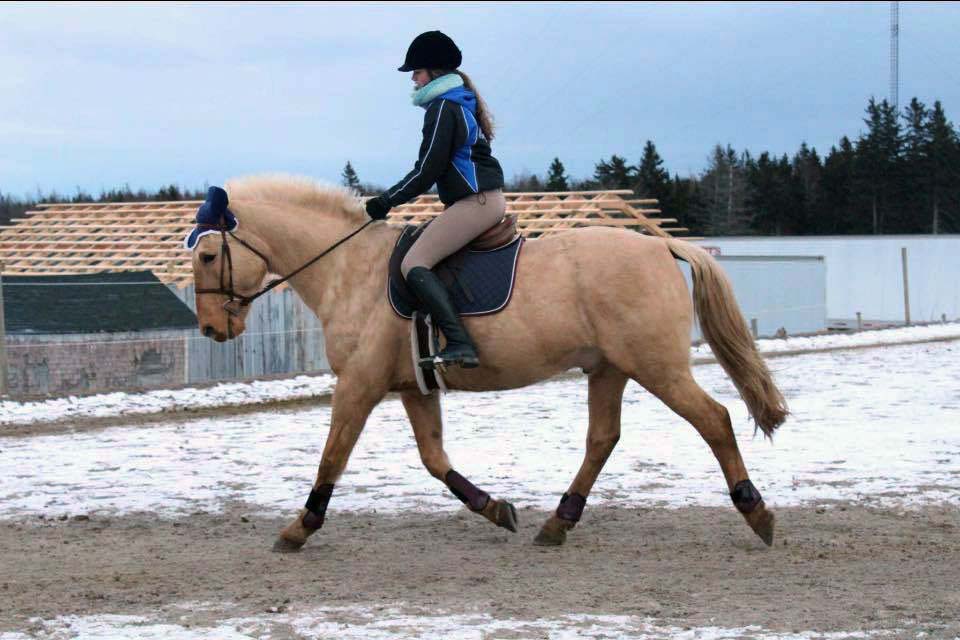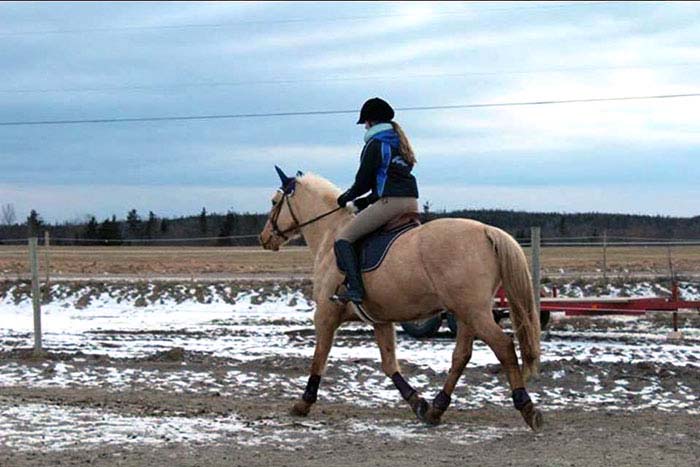 Jake-O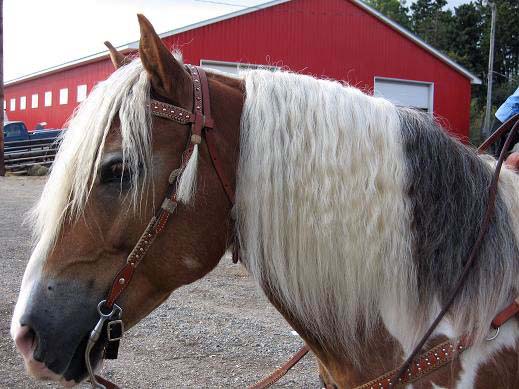 Jake-O aka Dubb Me Jake is a 21 year old skewbald Haflinger/Welsh gelding. He is 13.1hh and probably just as wide. Jake is what we would call a beginner school master and baby sitter. He excels at every discipline and is the perfect beginner pony with his patience, easy way of going and versatility. Jake has won untold numbers of championships and high point awards in his long career, and has taught many a child the joys of horseback riding over the years and is also a part of our therapeutic riding program.
Jake has been with us since he was 3 and was trained here at RSEC. He has been loved by everyone who has ever met him. He loves to eat, to be cuddled and fussed over, and most of all he loves his mommy Patty (Miss Patches). Sadly his mom passed away this past summer at the ripe age of 29 and he's had to go on without her. But with lots of loving care and all the attention that he receives from all of his adoring fans he seems to be doing just fine. Jake is a once in a lifetime pony and practically redefines the words "school master". He is the heart and soul of RSEC and is a true example to all school horses in the world.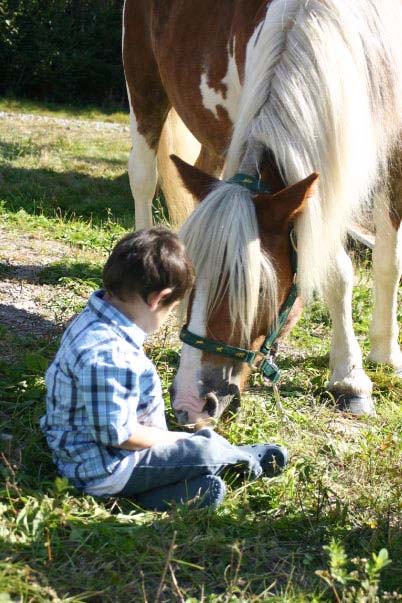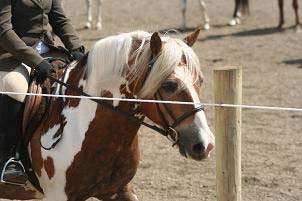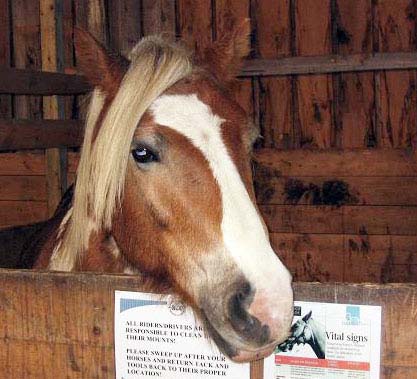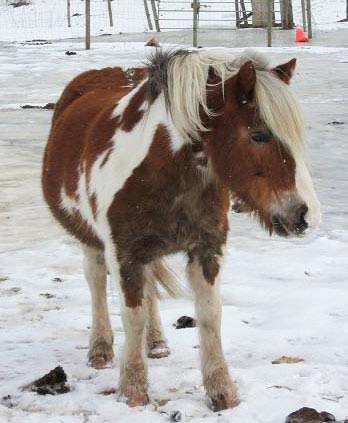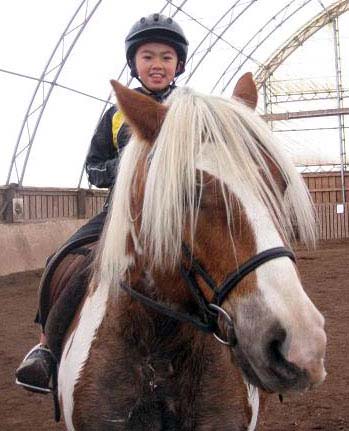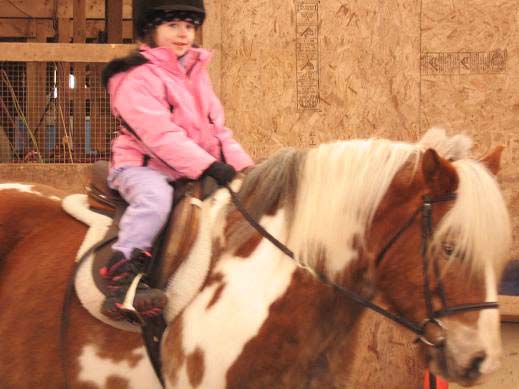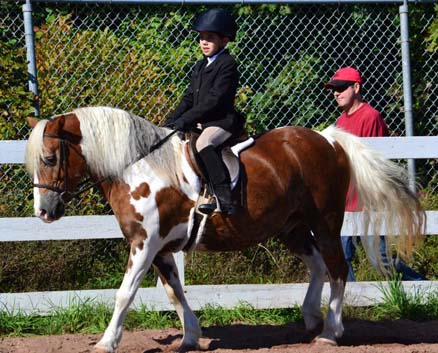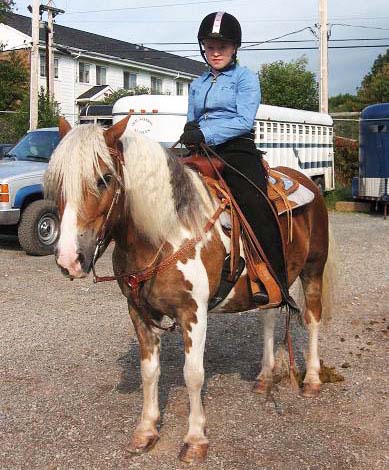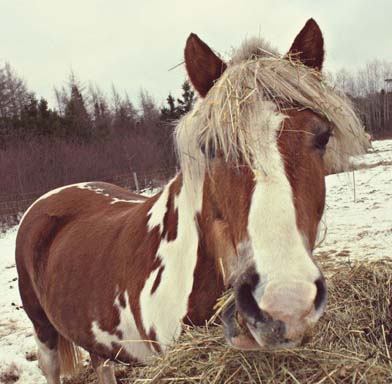 Misty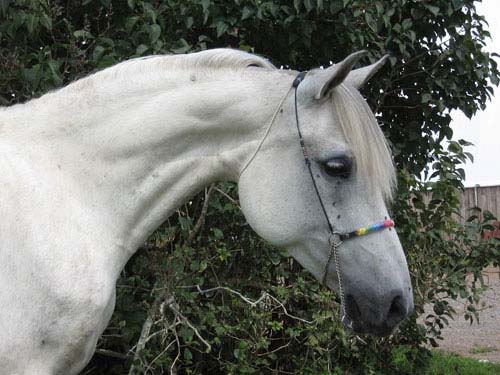 Misty aka Dreame's Silver Mist is our top Hunter/Jumper pony mare at the stable. She is a 1996 year old registered Half Arabian grey mare, stands 14hh, is passported and has shown up to the EC National Gold level. She was trained at RSEC and has been with us since she was 4, and she's been a part of the school for about 9 years.
Misty is one of our top school ponies and makes learning how to jump a breeze with her smooth gaits and easy way of going. She teaches riders from beginner to advanced and is very versatile, but her passion lies in the Hunter/Jumper ring. She also excels at hack and even does some western pleasure, as well as barrels and poles. Misty has a very sweet personality; she's a bit of a princess and must have things a certain way. She loves treats and her Mommy 'Dreame' who is her best friend in the world. She tends to be a bit nasty toward the other horses as she doesn't think that they are good enough to be in her precious presence!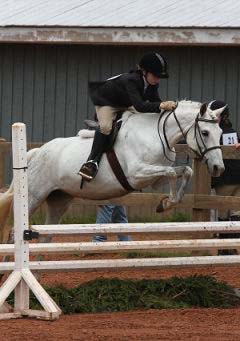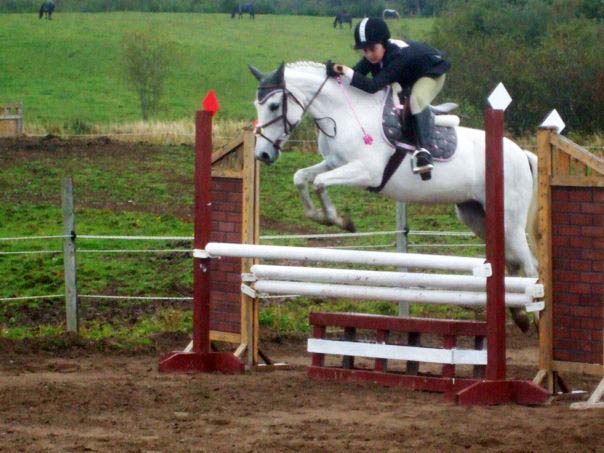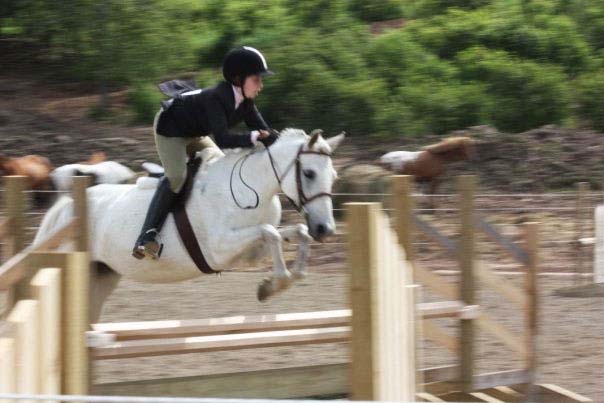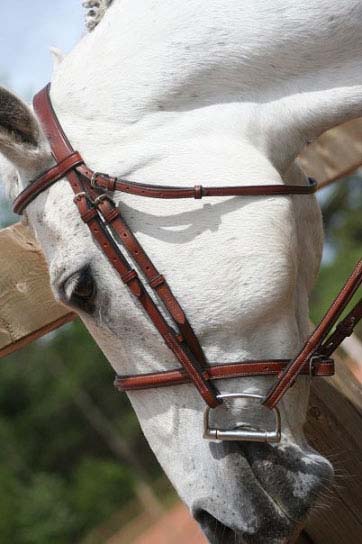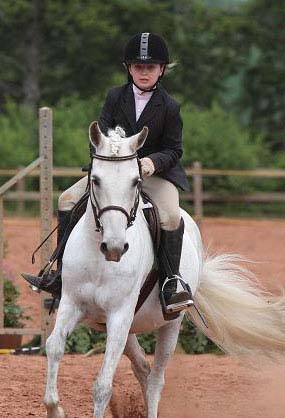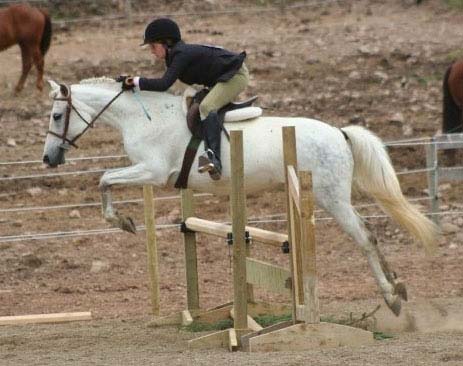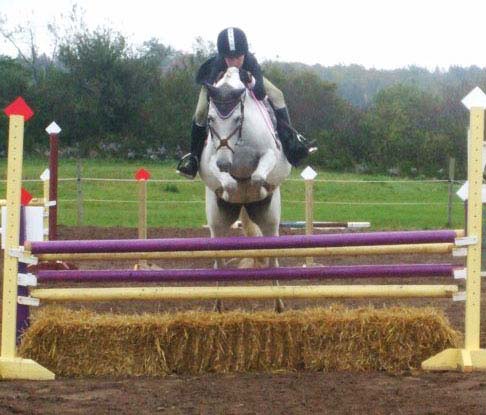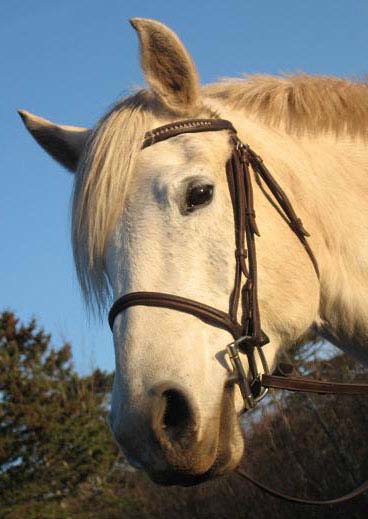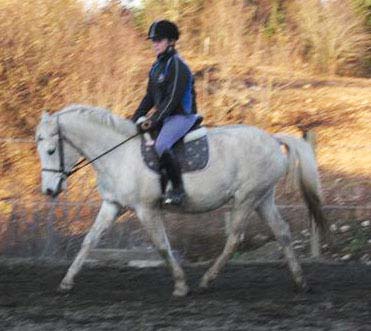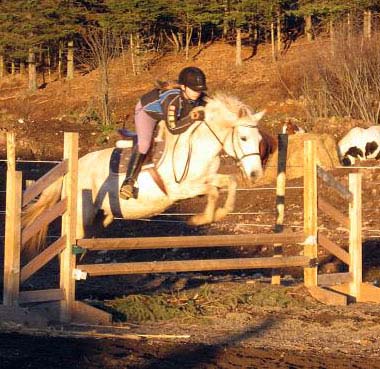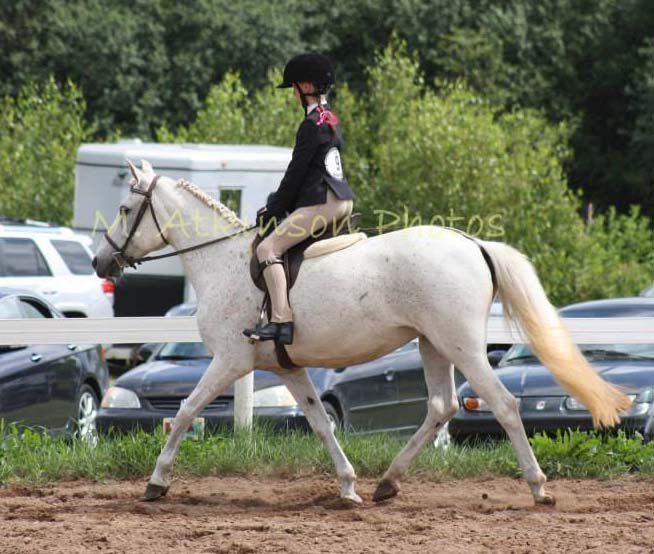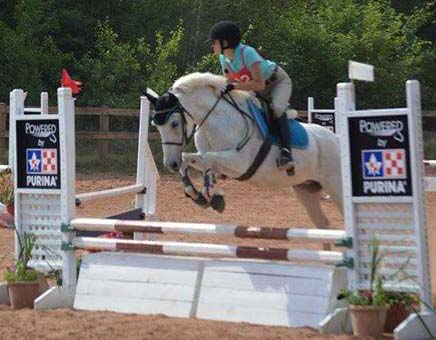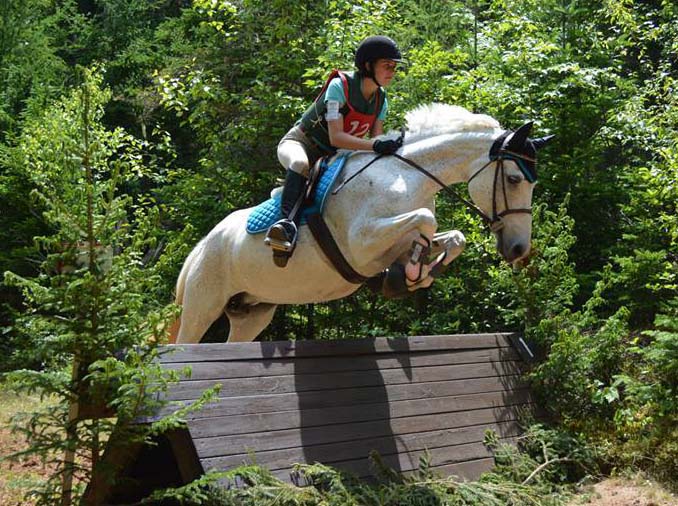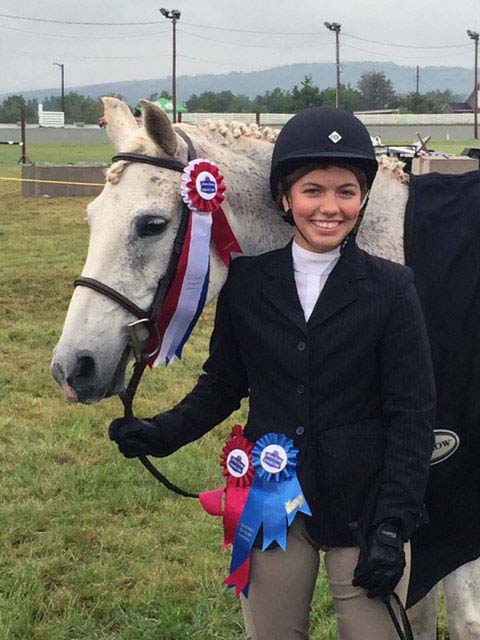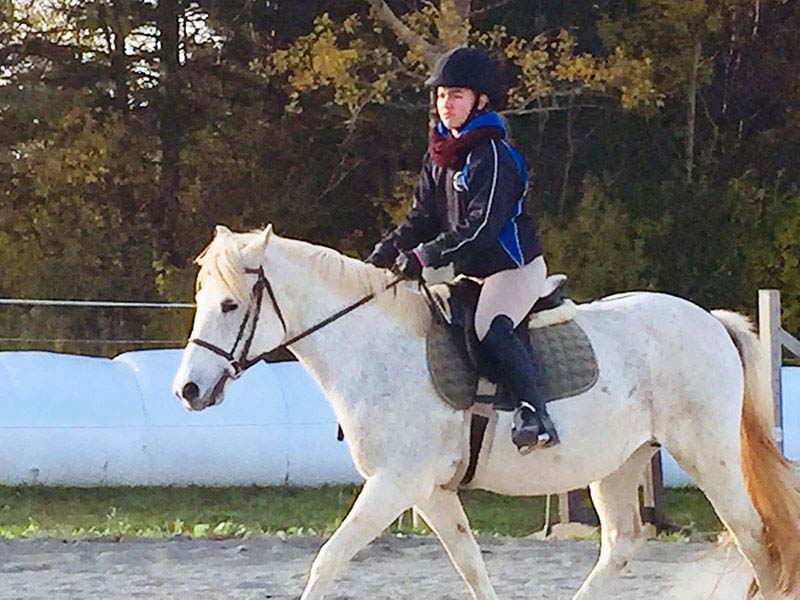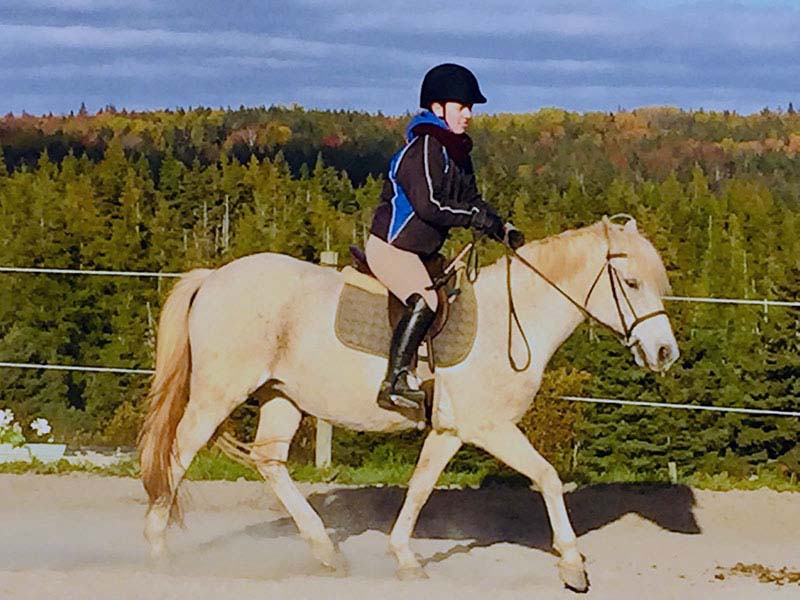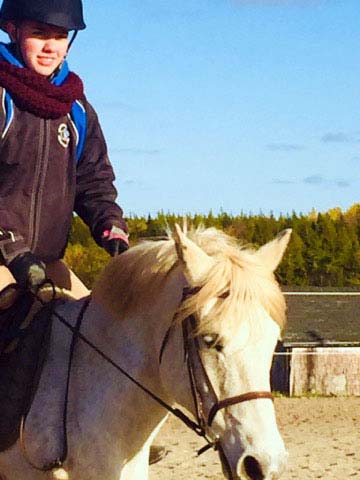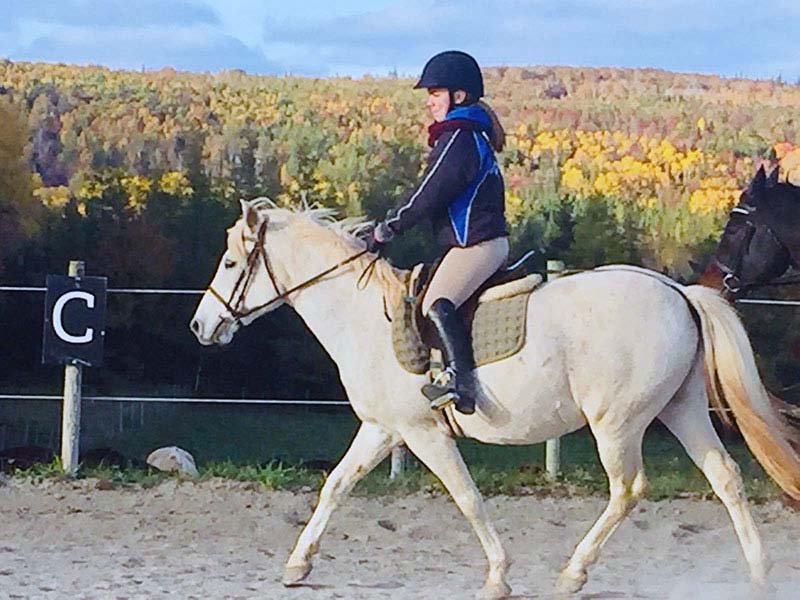 Sable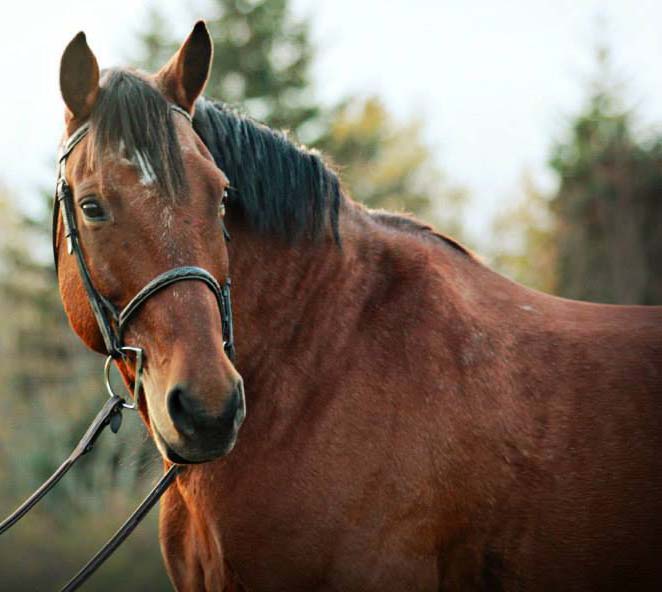 Sable aka Colour Me Sable is a 1992 beautiful red bay Haflinger/Standardbred gelding. Sable stands a solid 15.1hh and has been with us for about 6 years. He was a rescue as he had the reputation of being the untrainable horse with his pushy attitude and very misunderstood demeanour. Sable came to us through his owner, David Hayne and has been leased and trained by RSEC since his arrival. Once we got through that rough jock-type exterior he became one of our most sought after schoolies.
Sable has been shown both english and western and excels in the low hunter ring where he has many championships and high point awards. Sable has had a full show and lesson career and teaches riders from total beginner and up. Quite the comedian, he loves to make faces and be lazy when you let him (and boy can he be lazy) but once he moves out he resembles a big fancy warmblood and holds his own. He is a fantastic school horse for riders that are learning to go over fences and for advanced riders looking to work on their equitation. Sable makes you work hard and is probably one of the best workout and exercise horses that we have. With his humorous personality, goofy attitude and kind demeanour he is well favored and has many fans - especially his daddy, David.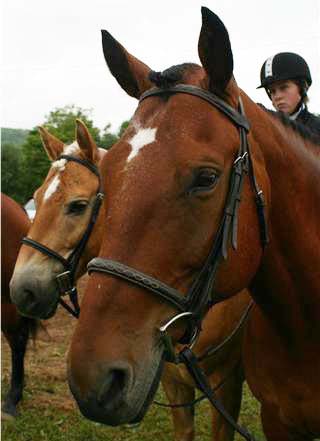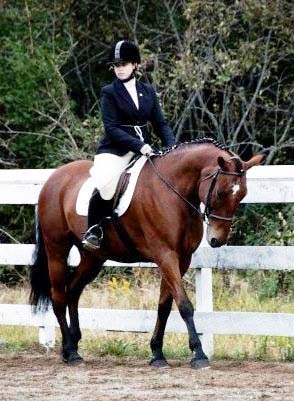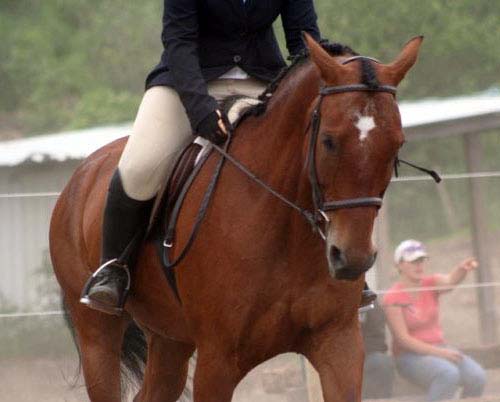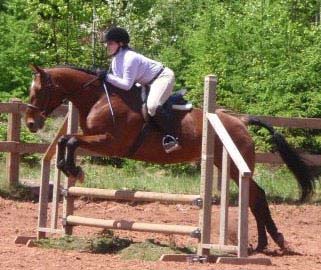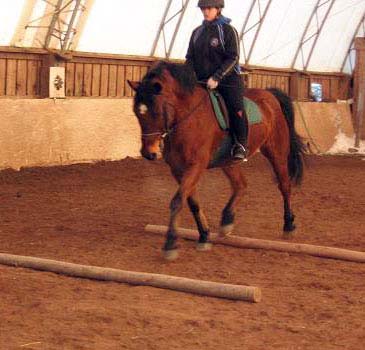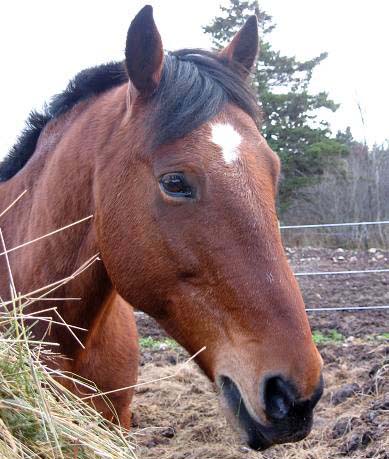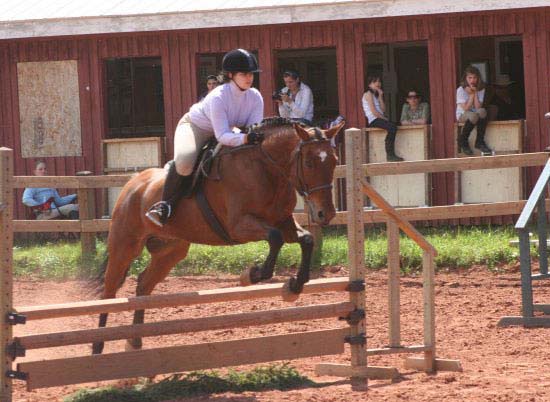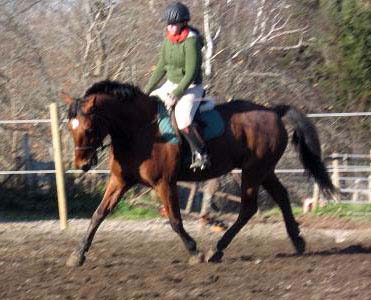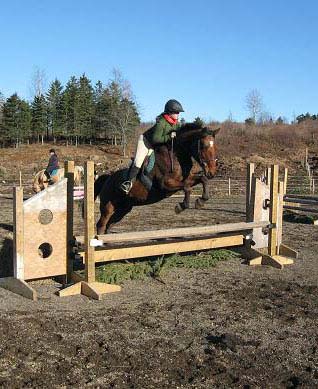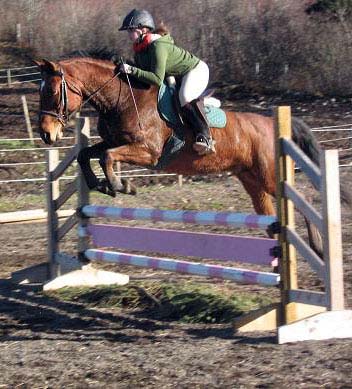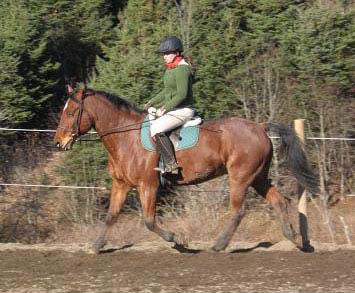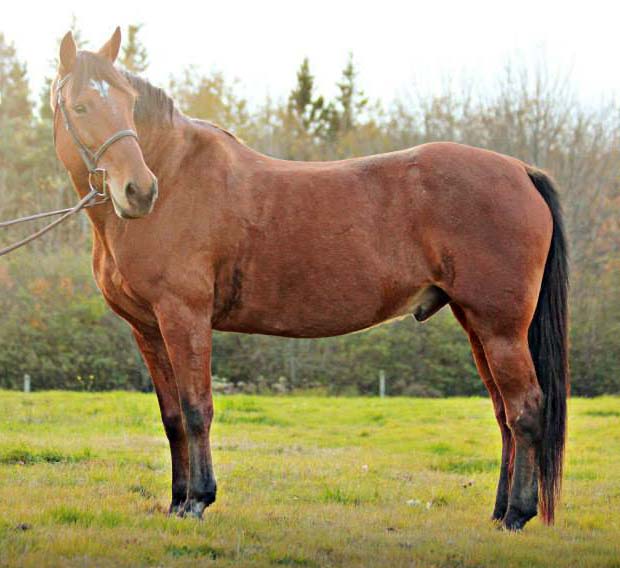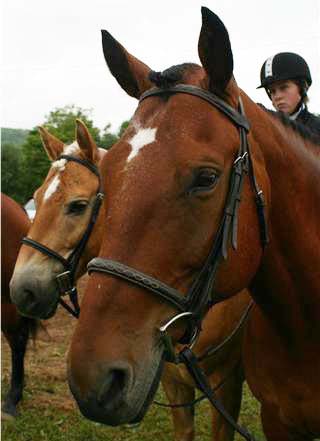 Sassy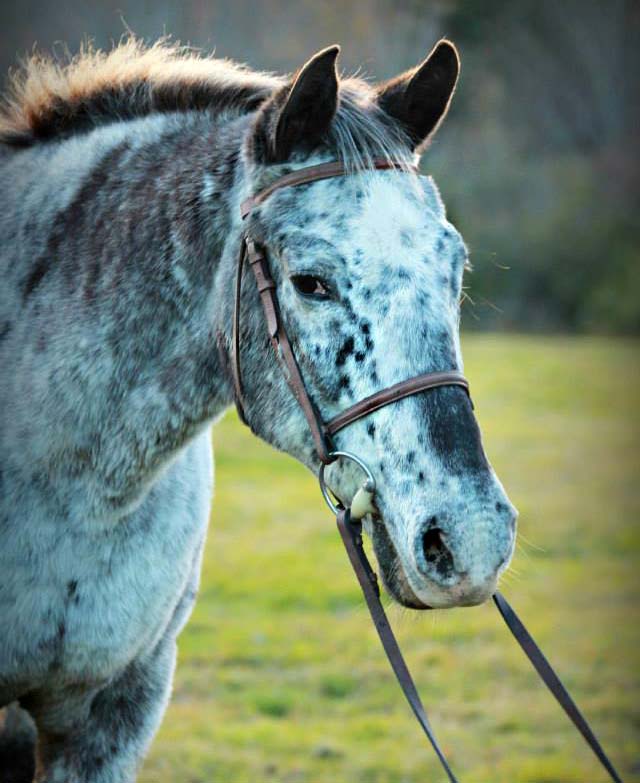 Sassy aka Joker's Sassy Lady is a 1986 registered Appaloosa mare. She stands at 13.3 1/2 hh and is a beautiful blue roan with blanket, just like her boyfriend Bart. Sassy has been with us since she was 5 and was shown as a youth horse when we were kids ourselves. She taught Nadine and her sister sister to ride as we were training her and she had countless championships and high point awards even before we started to use her in the school. We have been using her in the school since she was 15 and she is used for beginners right through to advanced.
Her abilities are endless as she has succeeded in instructing and showing with riders in every discipline and has excelled at everything. She has done western, english, gymkhana, hunter/jumper, dressage, etc. She is one of the favorites around the stable because of her versatility and even tempered personality. Sassy turned 32 this year and is still going strong and, although she is now retired from her jumping career, still partakes and excels in everything else. Sassy is a high class priss and no matter how experienced the rider on her back, she always carries herself like a dressage champion. Sassy loves to be groomed, snuck out for some extra grass on the lawn, treats and most of all hacks and trail rides.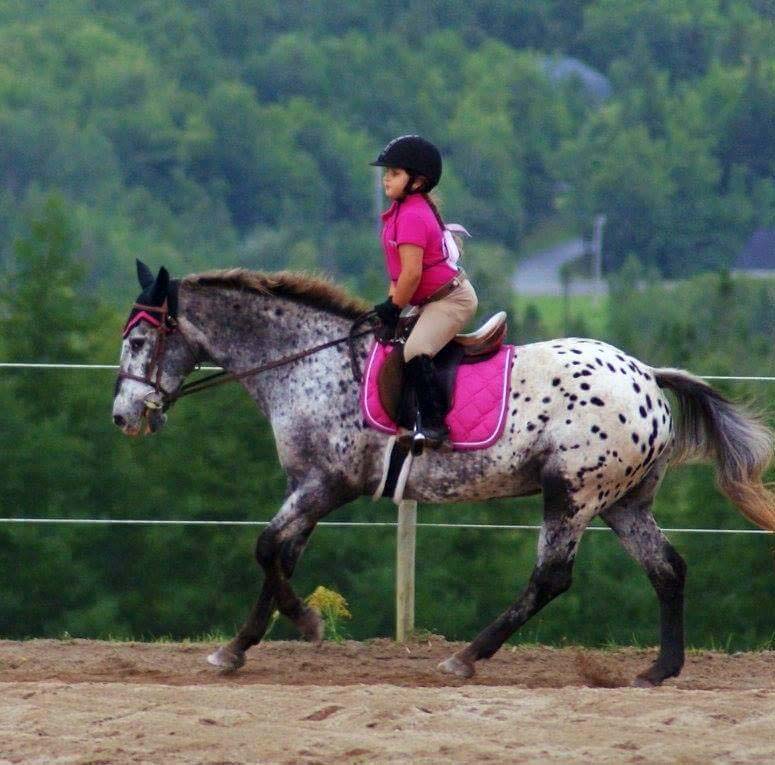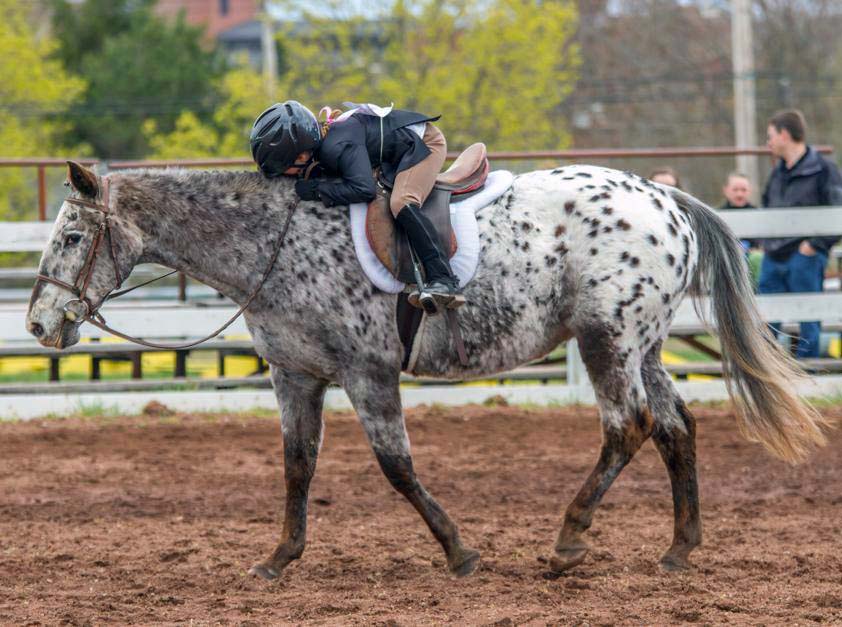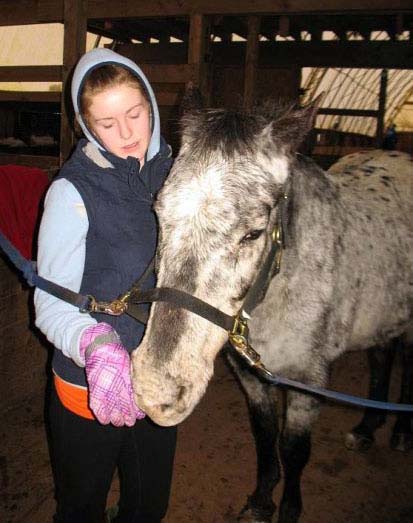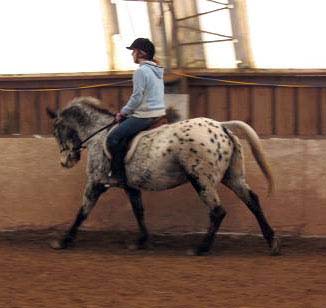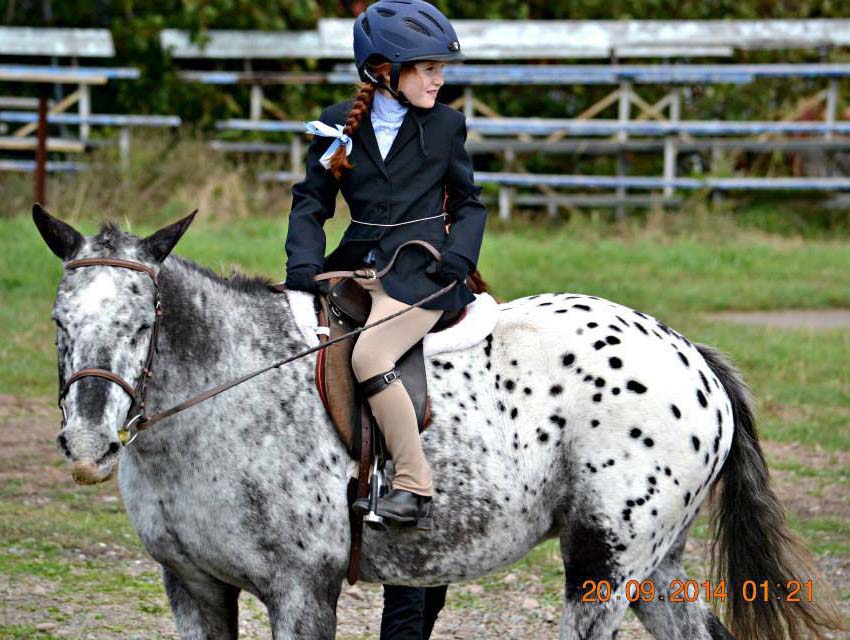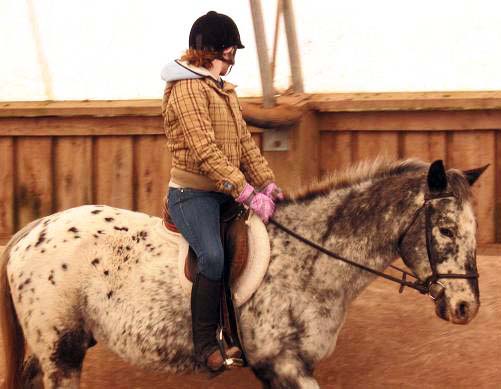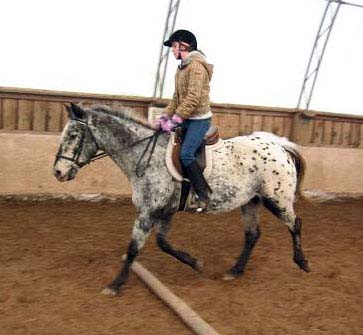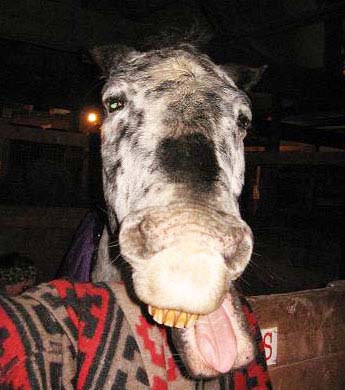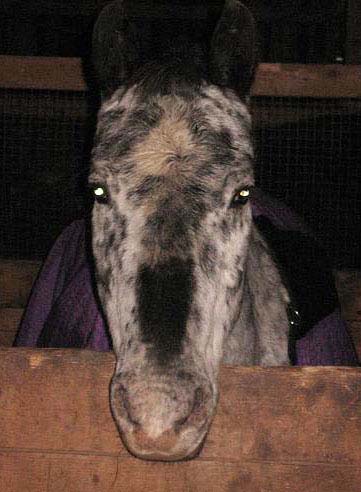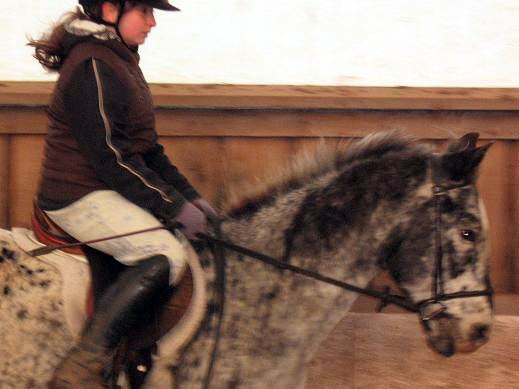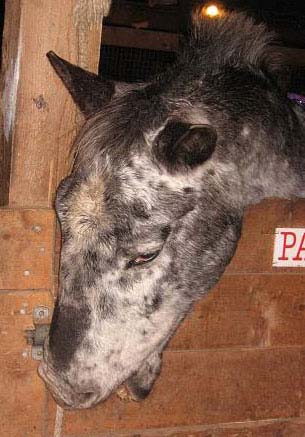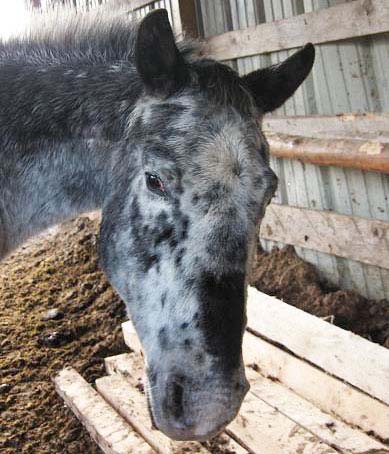 Emmett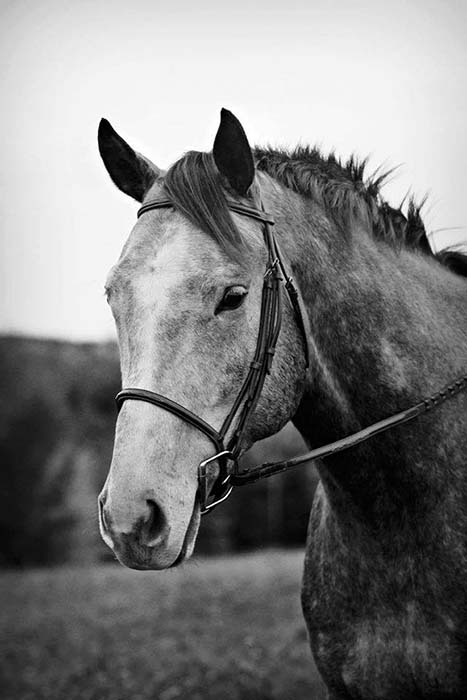 Emmett is a 2009 Registered Thoroughbred Gelding, standing at a massive 17.1hh. He is a gentle giant and is used in our school string for intermediate/advanced riders. Emmett had a bit of a later start in his career as he was an OTTB. He joined our school in March of 2015 and has since been re-trained for the hunter ring. He has competed in the Hunter ring up to 2'6" to this point and we look forward to what the future holds for this big baby. He is kind and gentle and a baby sitter for all our weanlings. He is not a big fan of grooming but loves to be sooked and fussed over.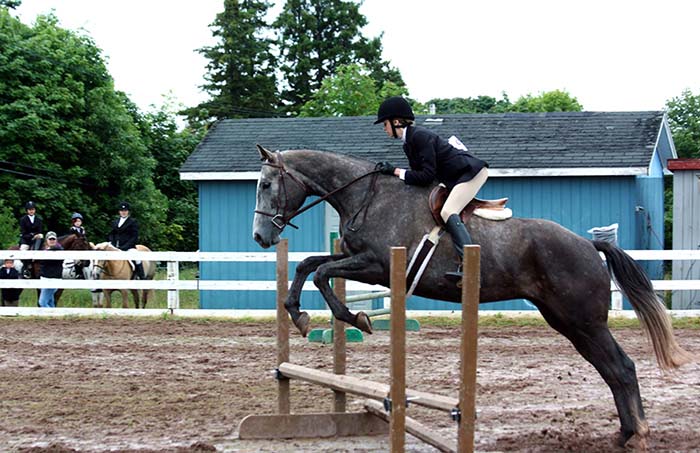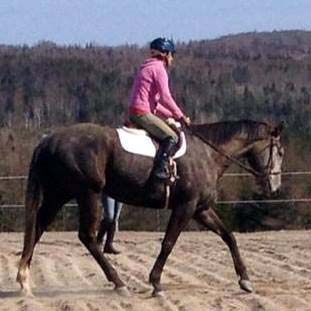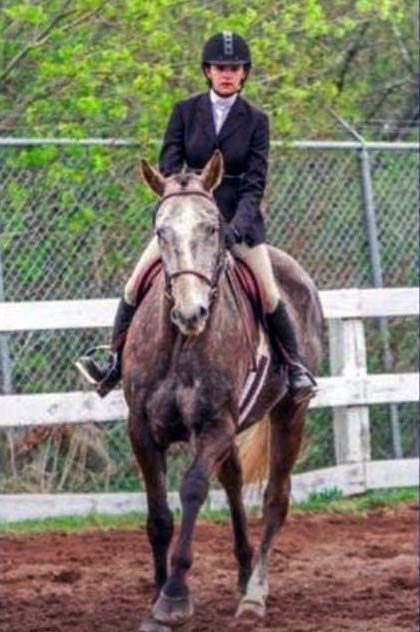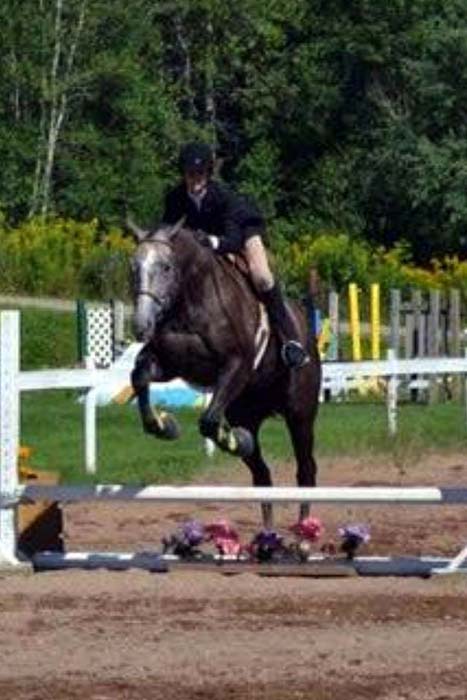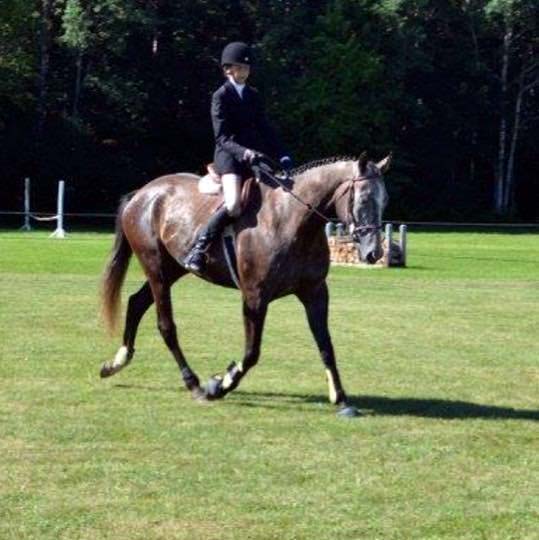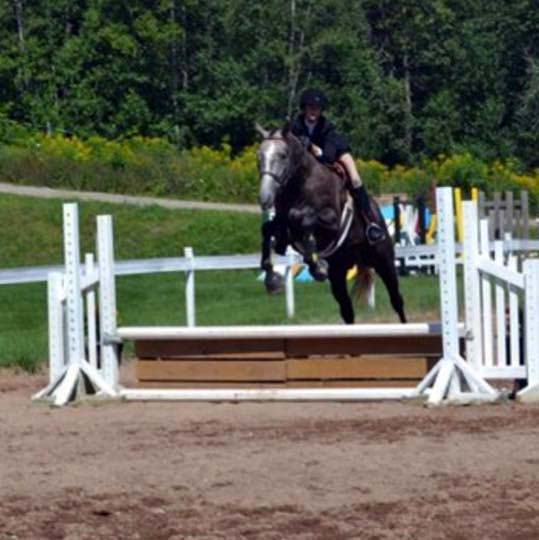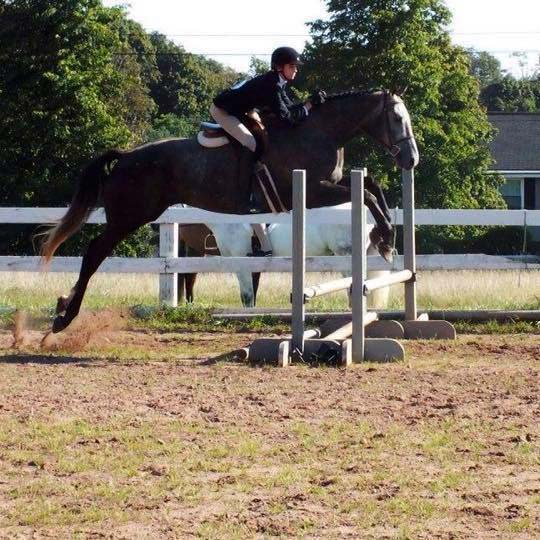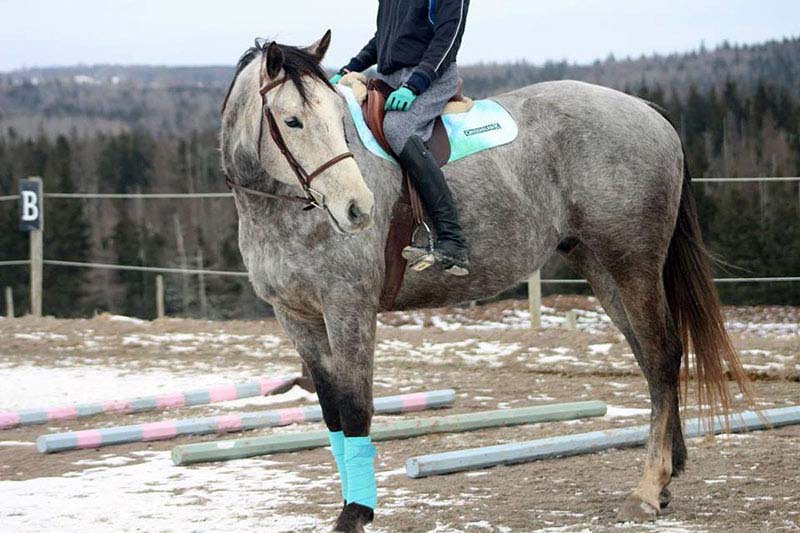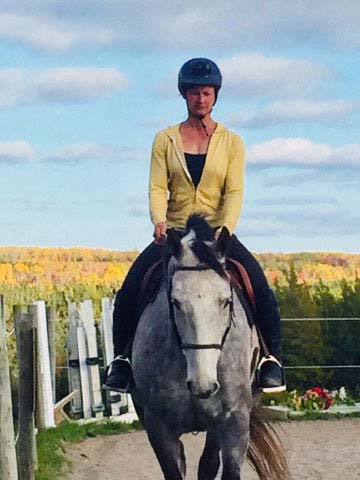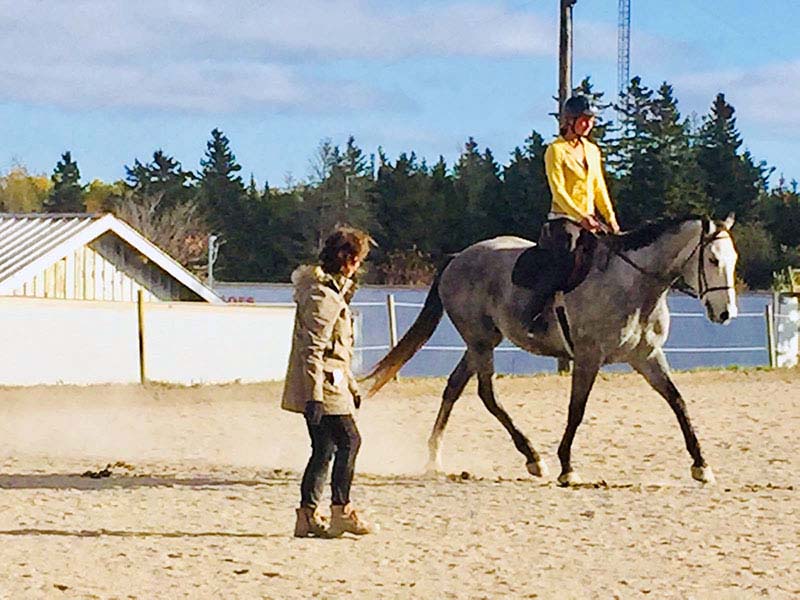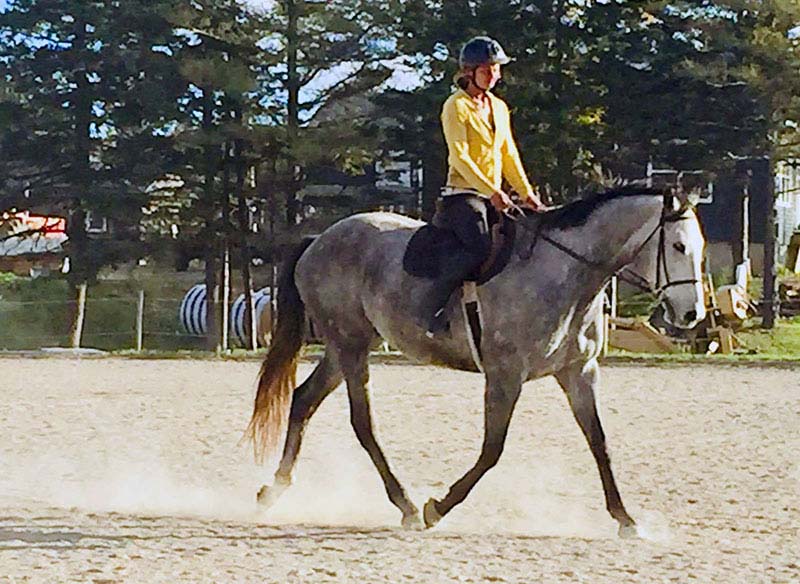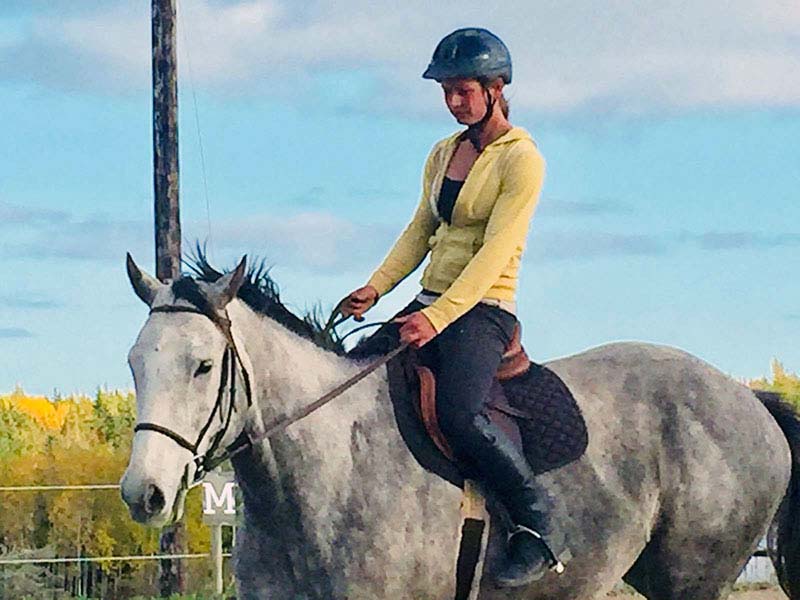 Apollo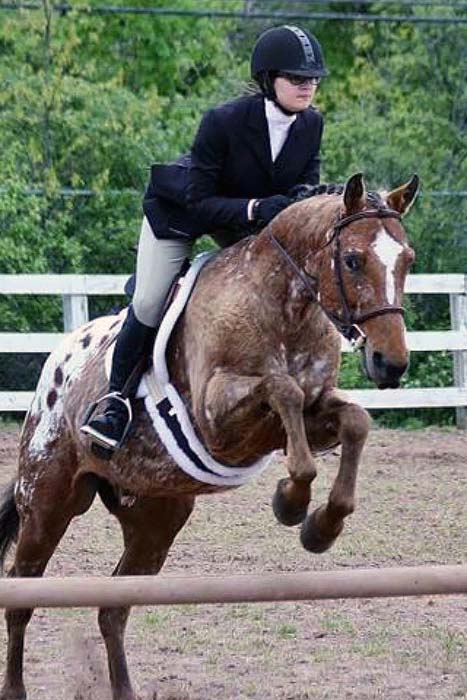 Apollo is a 2005 14.2hh Appaloosa Gelding. Apollo joined our school string from Ontario in fall of 2015 and has been a fantastic addition. He didn't have much of an education before he arrived was just a trail pony and used for therapeutic riding. Since his arrival he has learned a lot and now has some experience both in the show ring and as a school pony for our beginner/intermediate and advanced riders both in the ring and on the trails.Apollo now jumps up to 2'6" in the hunter ring and is the best trail partner in the world. Coach Nadine LOVES him on the trails and he is her first choice for a relaxing, soul fulfilling trail partner.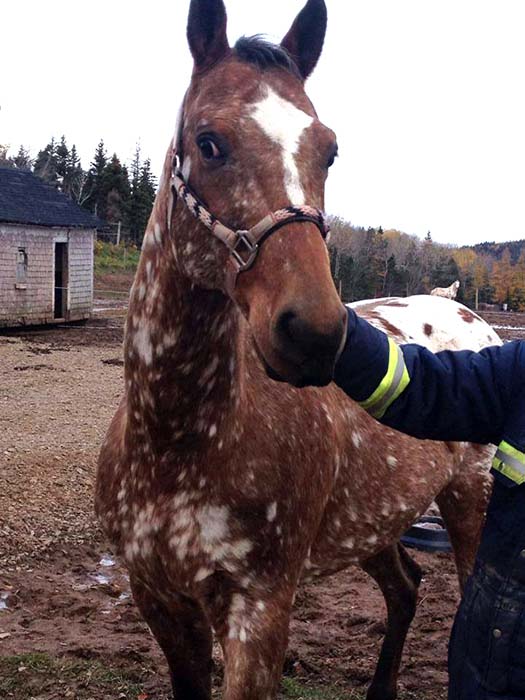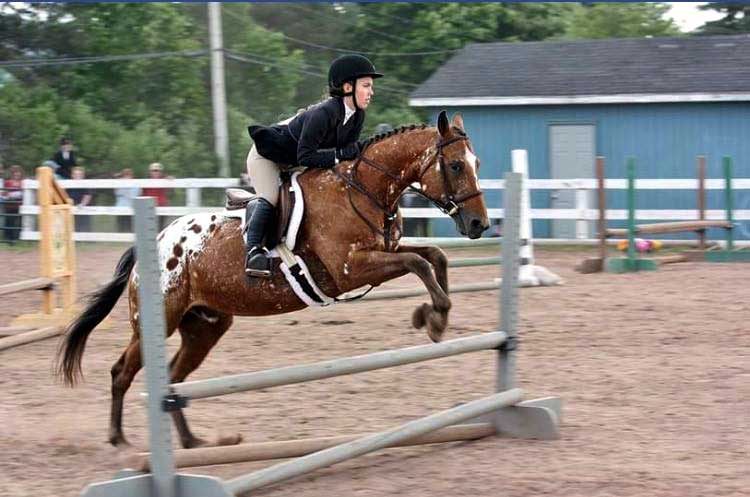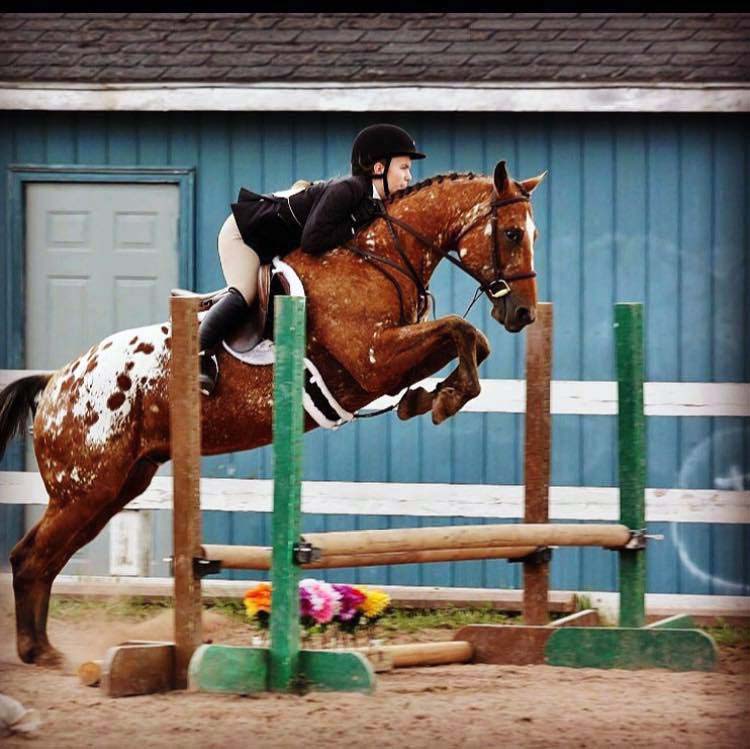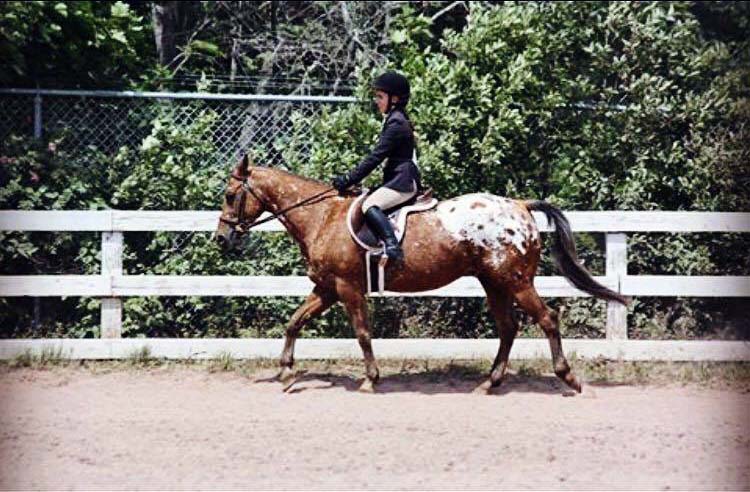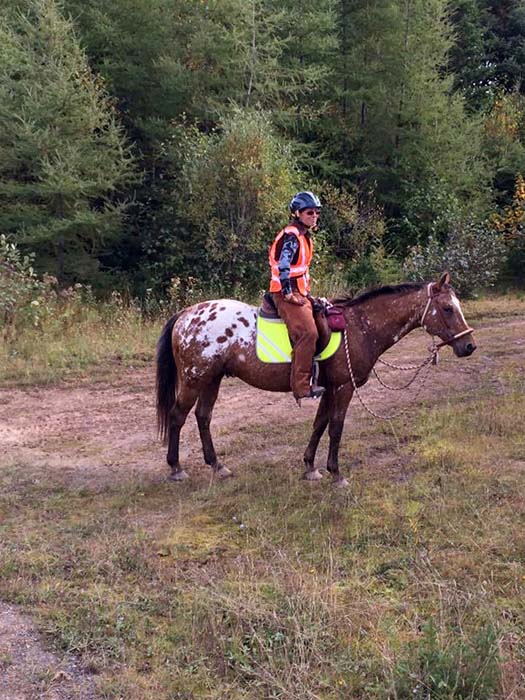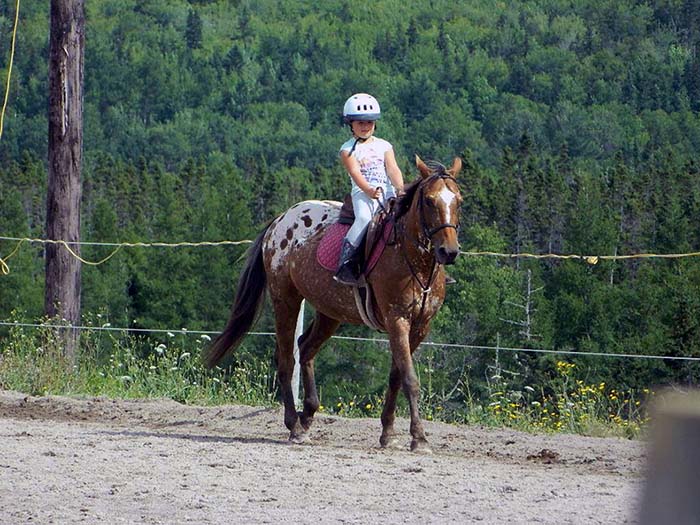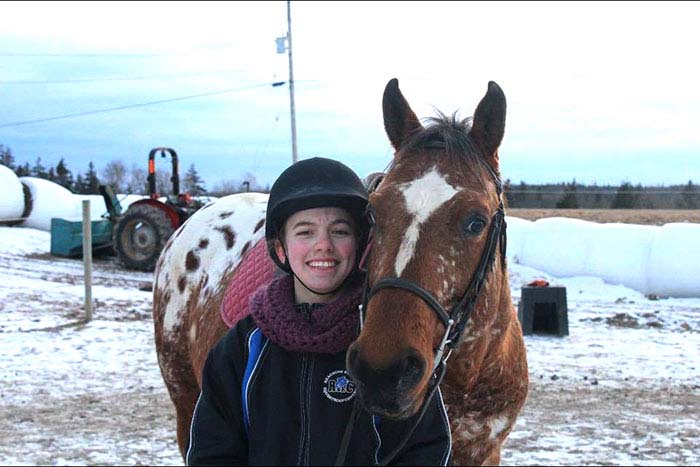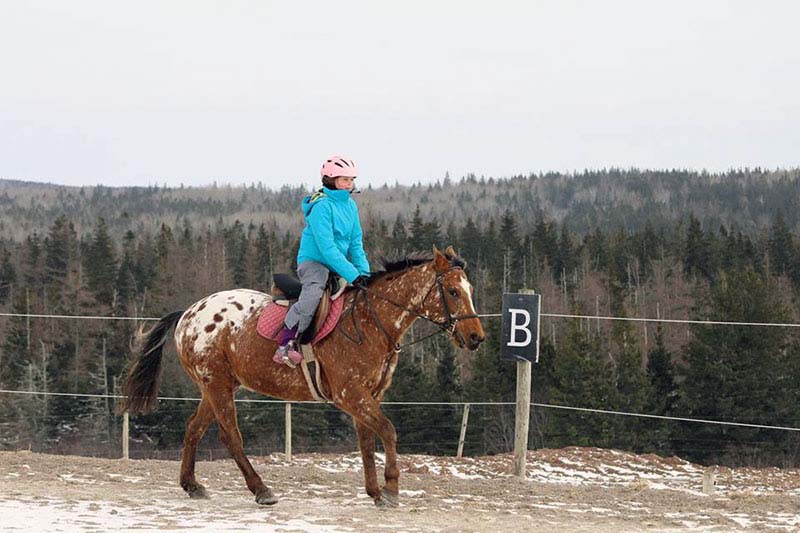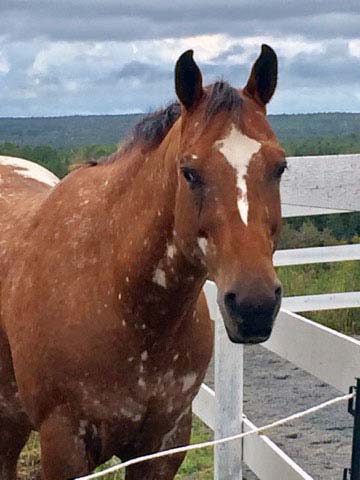 Moose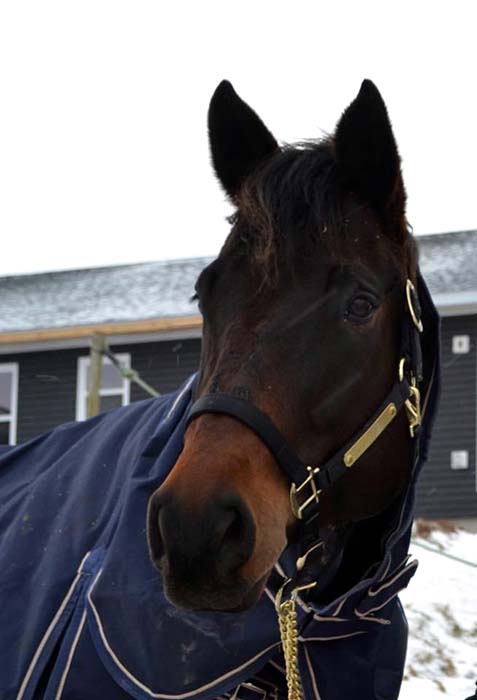 Moose is a 16.3hh, 2009 Appendix QH Gelding who joined the RSEC school string from Ontario in January 2017. Moose is a young prospect with a background in basic dressage. He is currently used for our advanced riders and will undergo some over fences training.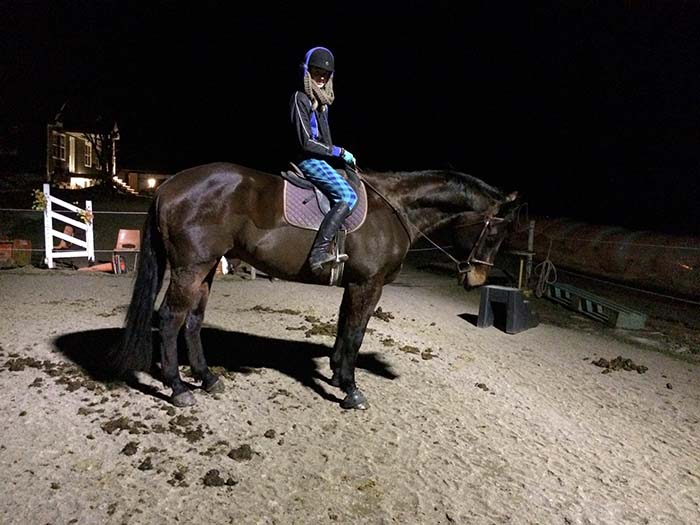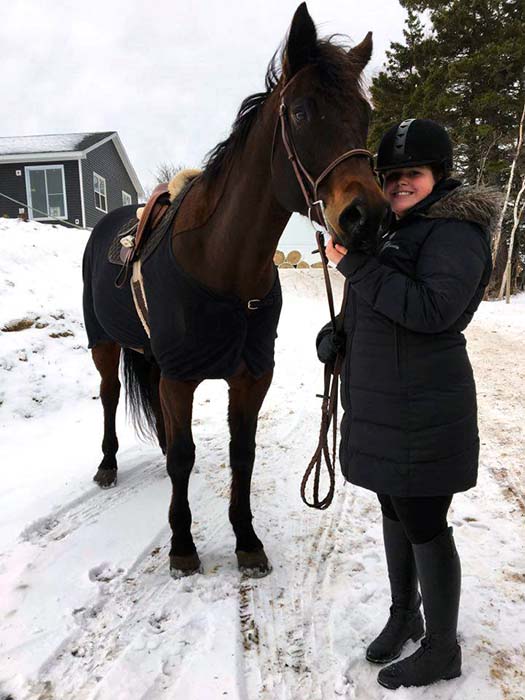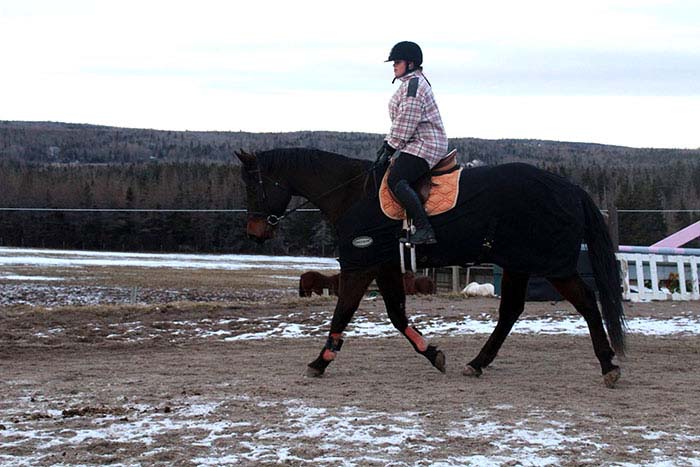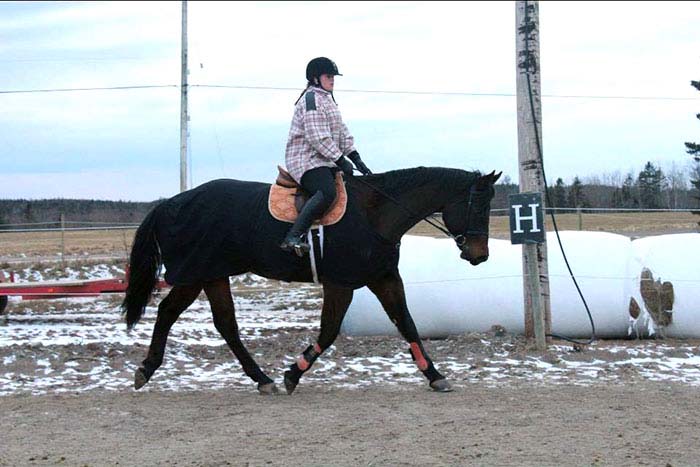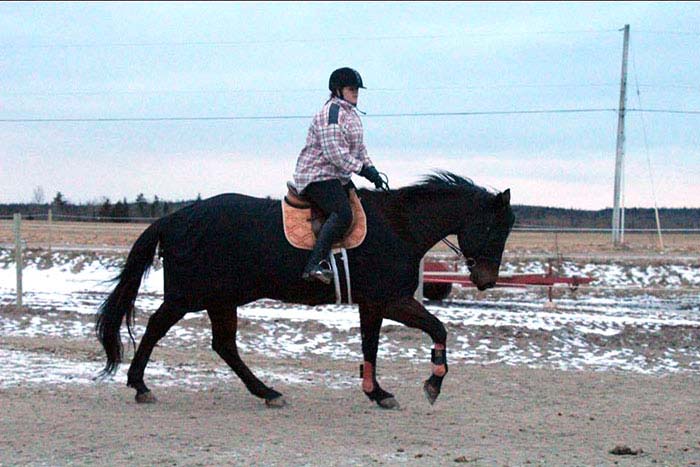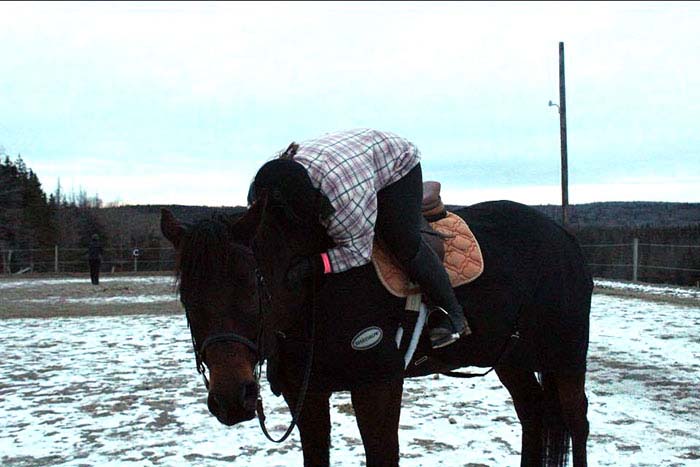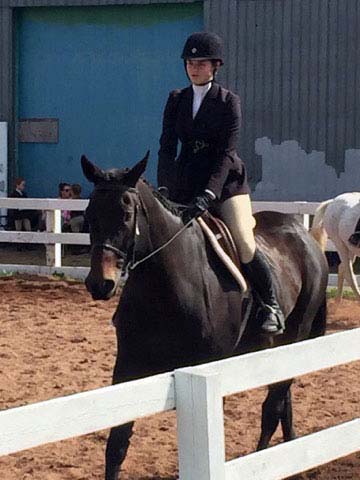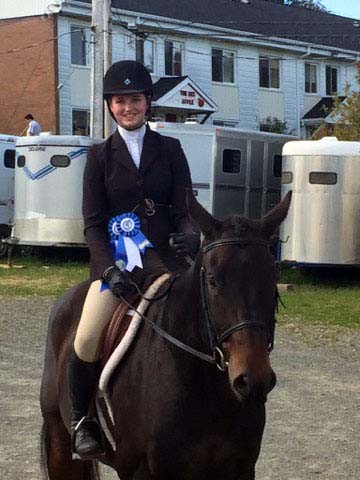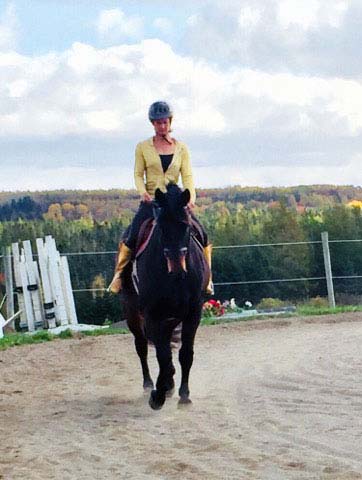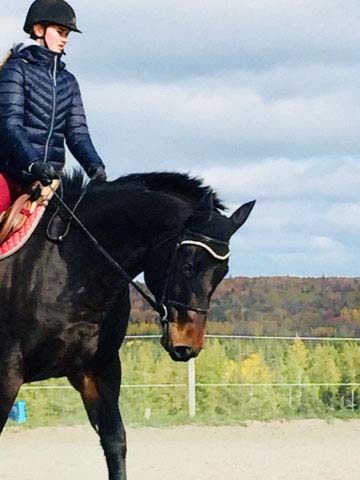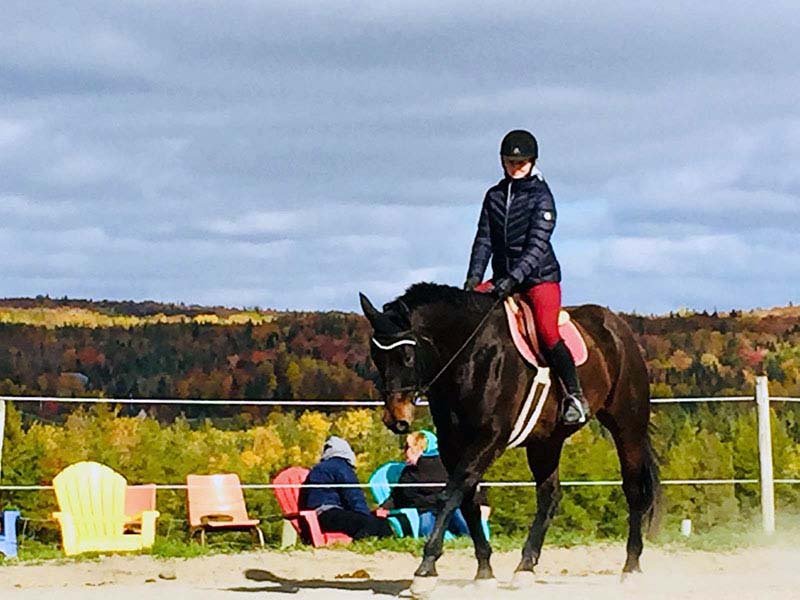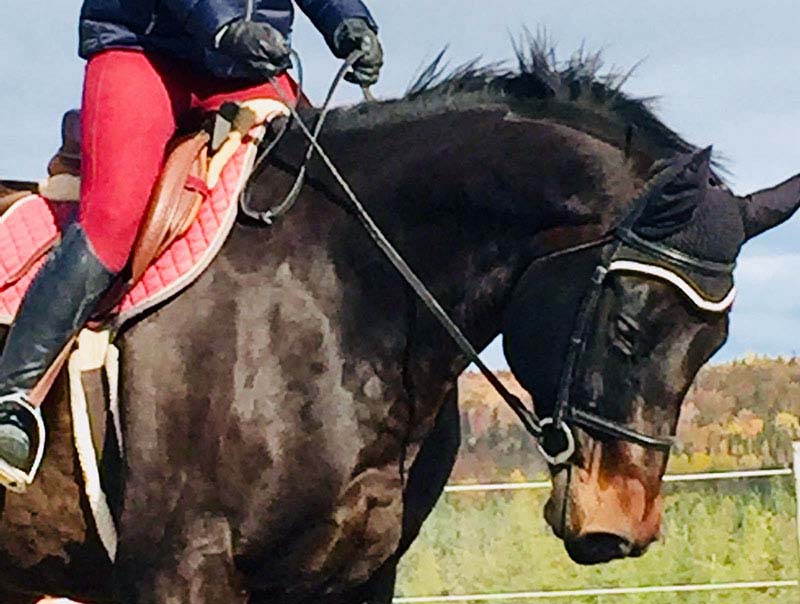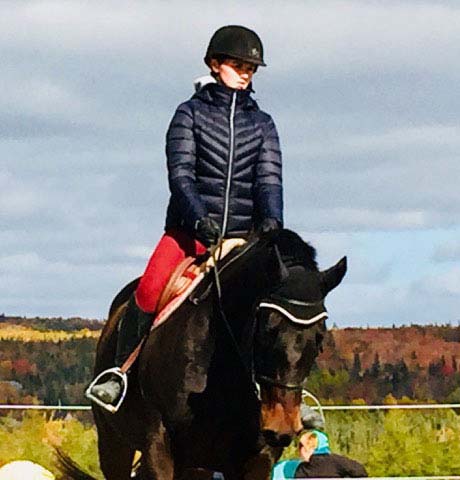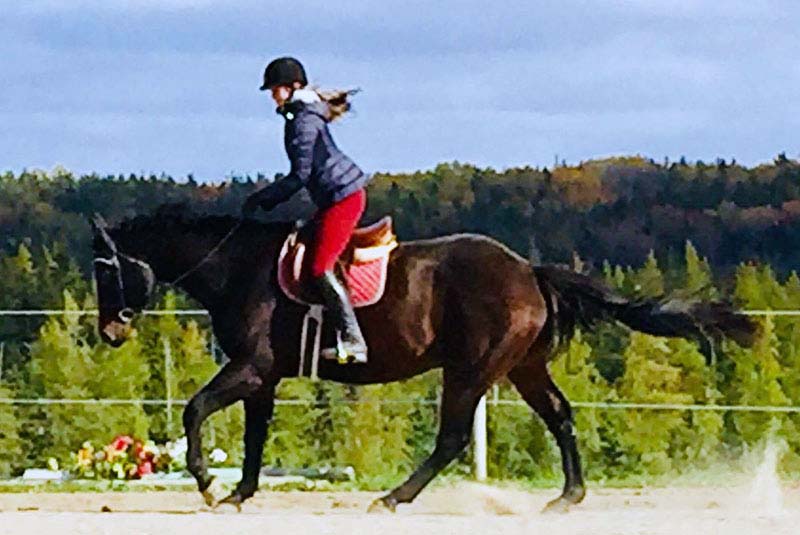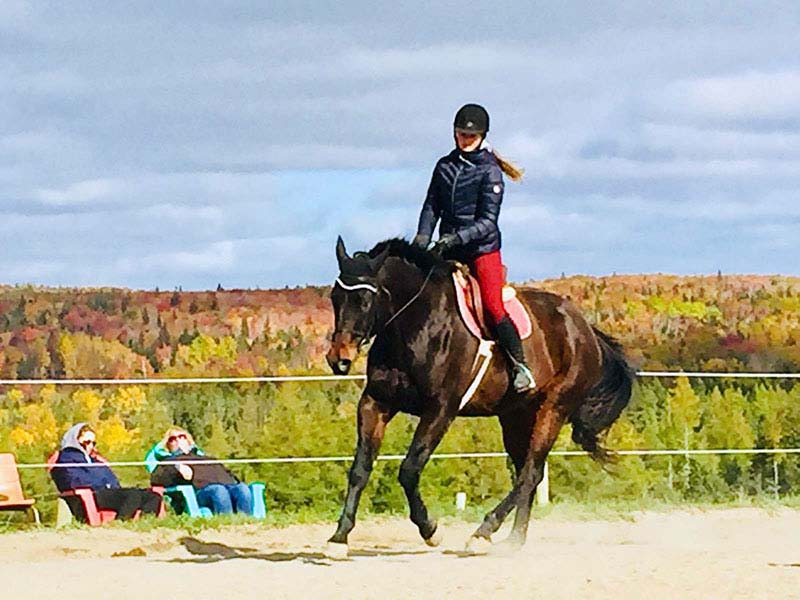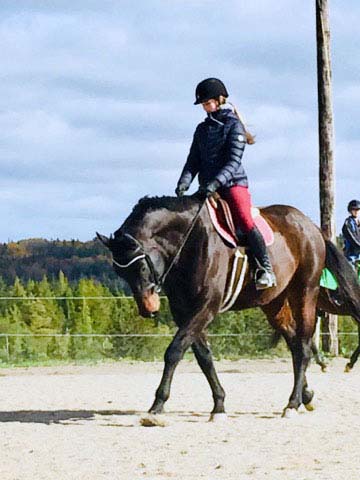 Thunder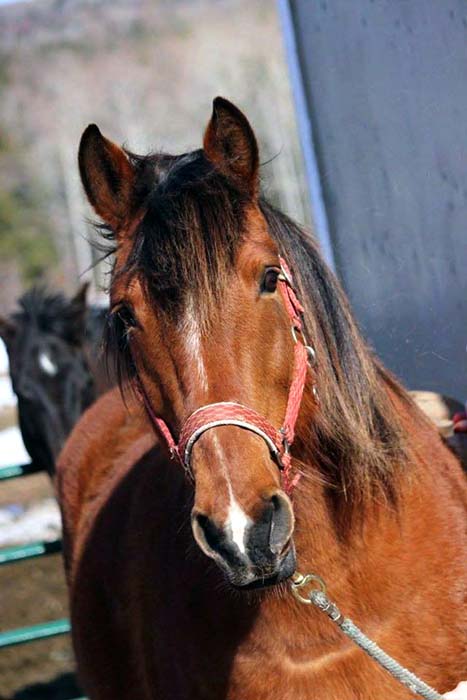 Thunder is a 1997 Draft cross gelding, standing at a solid 15.2hh. He is owned by Nadine's Hubby Robert and is used in the riding school for advanced riders and for trail rides. Thunder can be a bit of a handful as he's got endless amounts of pep. Ring work is not his favorite thing in the world but he tollerates it. He enjoys being groomed, is the head boss of our big herd and his favourite girlfriend is Abbey.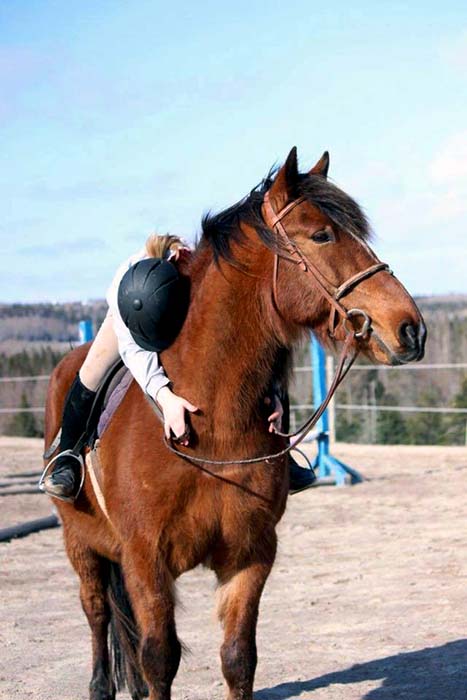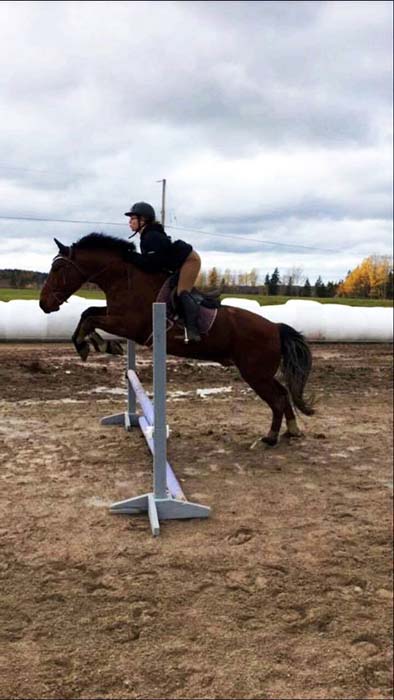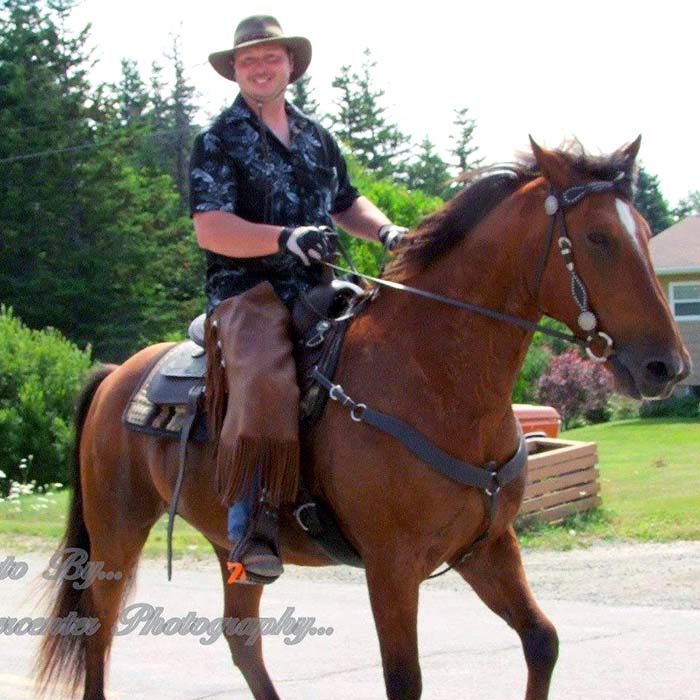 April
April is a 2010, 15.1hh Medicine hat skewbald paint mare, born at RSEC and is now a member of our school string. April started her show career in 2015 and had a set back in December of that year with a Squamish Cell Carsemoma tumor and had to have an eye removed. She is back at it and has become a member of our school string for intermediate and advanced riders. April has beautiful smooth gaits, has an incredible jump doing up to 2'6" courses to date. She's had limited show experience but we very much look forward to what the future holds for this lovely young mare. She is a total sweet heart, loves to be groomed, and is a in your pocket type.
Howie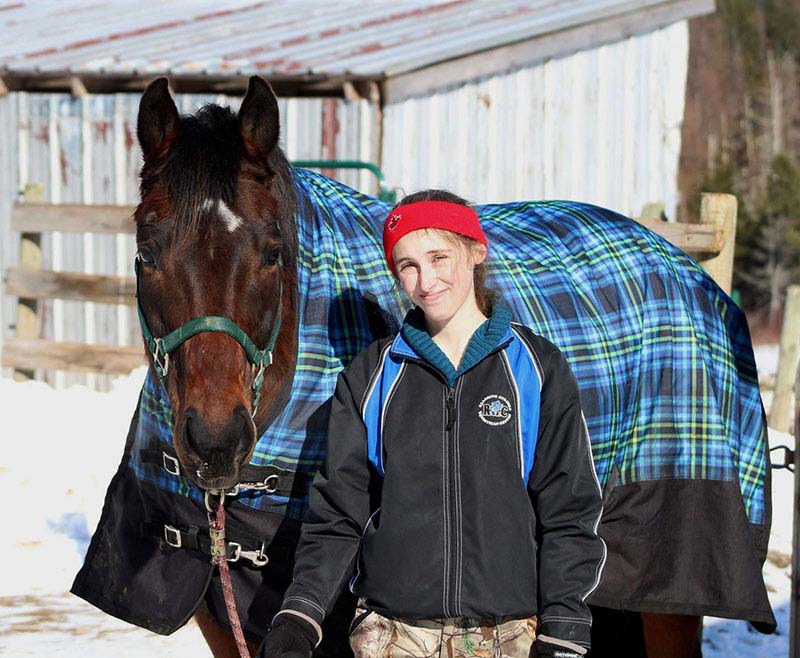 Howie is a 2009, 16hh registered Appendix QH gelding owned by Miranda Leblanc. He is a integral part of our school string and is a fantastic mount for Intermediate riders and up. Howie was originally western trained and joined us in March of 2015. He is now jumping courses up to 2'3" and is a fantastic horse for flatting. He still takes a bit of a more experienced rider over fences but is great for anyone on the flat with his easy rythemic way of going. Howie took the local circuit by storm in 2016 with multiple wins and championships. We look forward to seeing what's in store for this gelding in the future.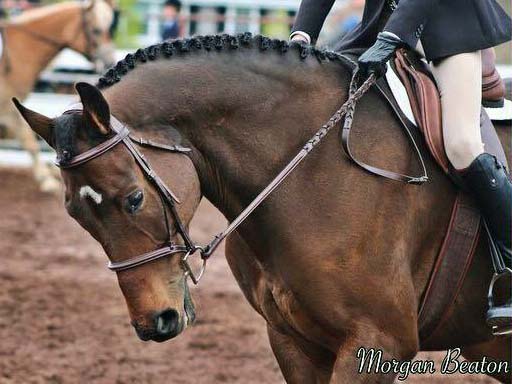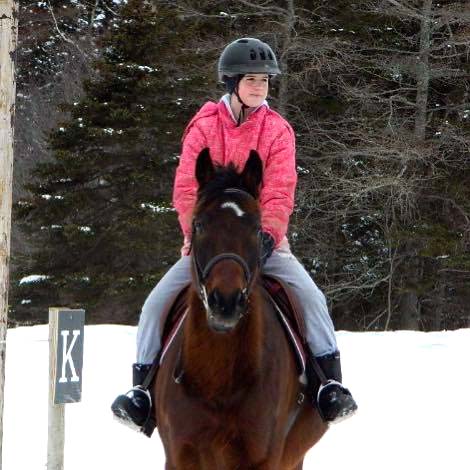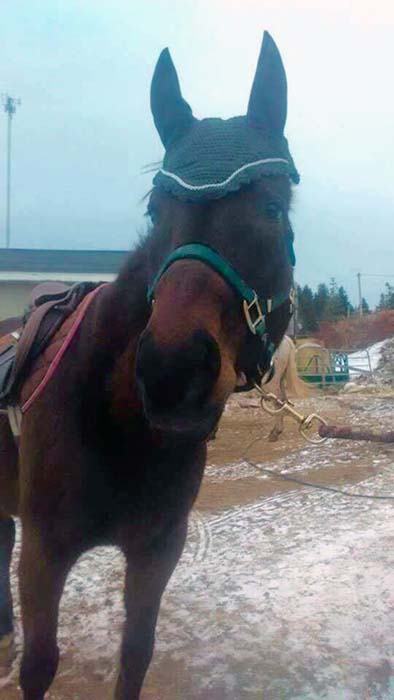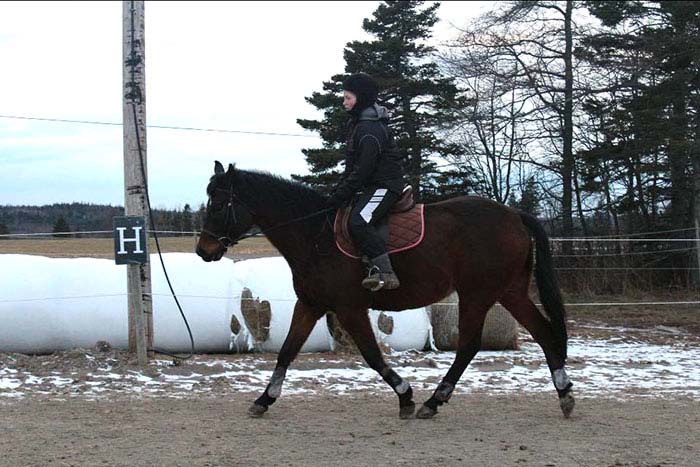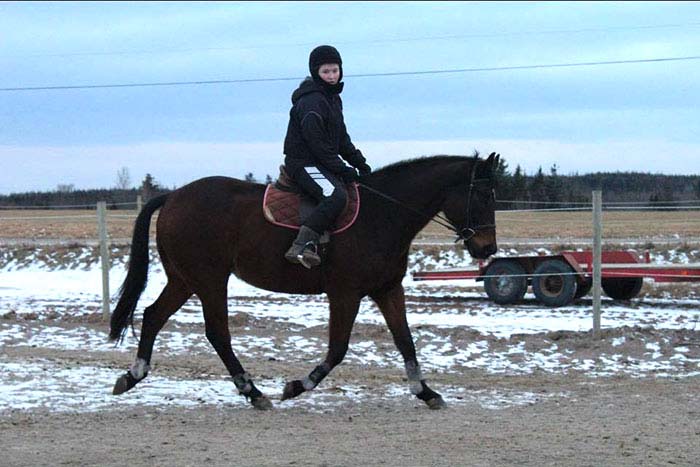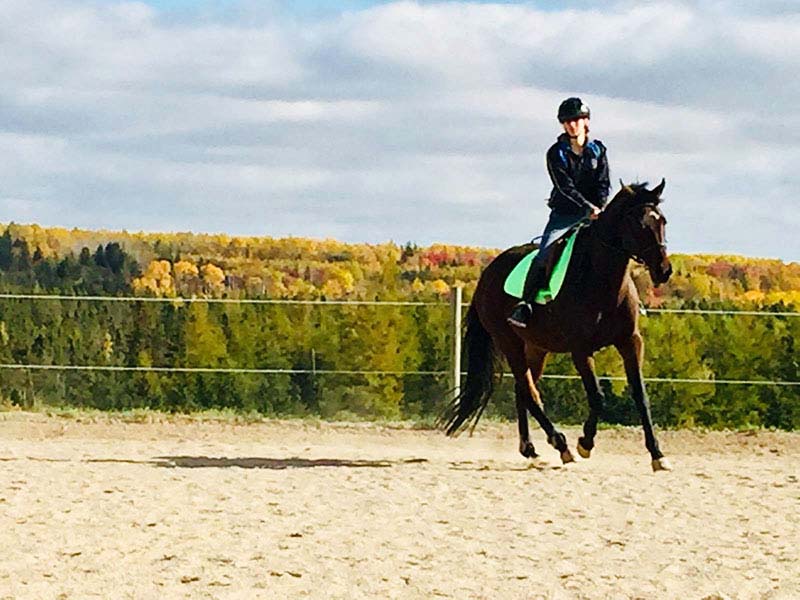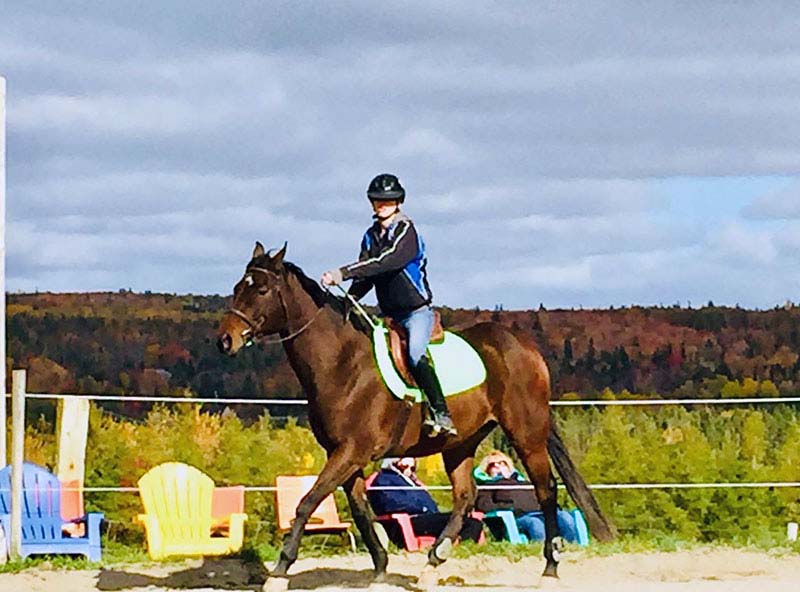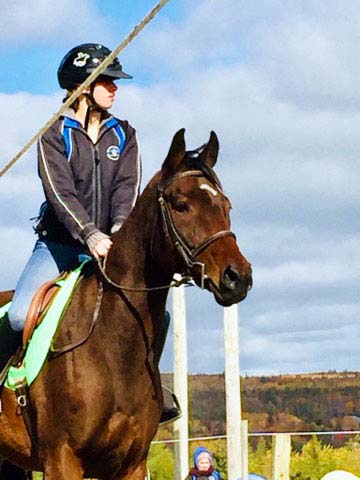 Clover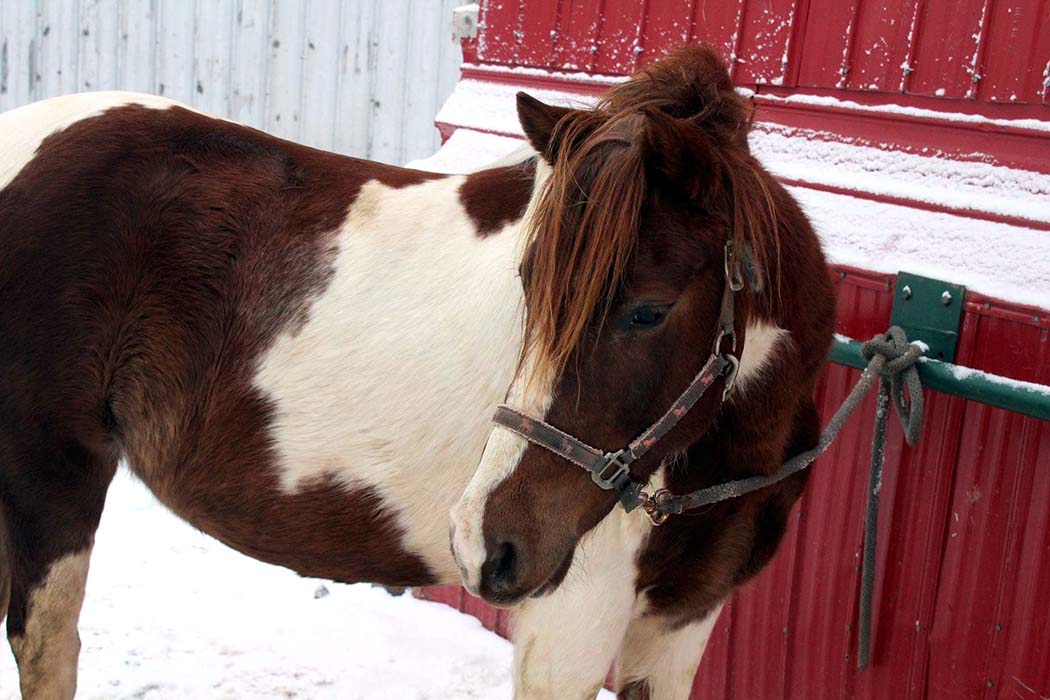 Clover is a 13hh, 2010 Pinto pony who joined our school in December 2016. Clover is green broke and currently in training to become a member of our pony school string. We can't wait to see what the future holds for this cutie pie.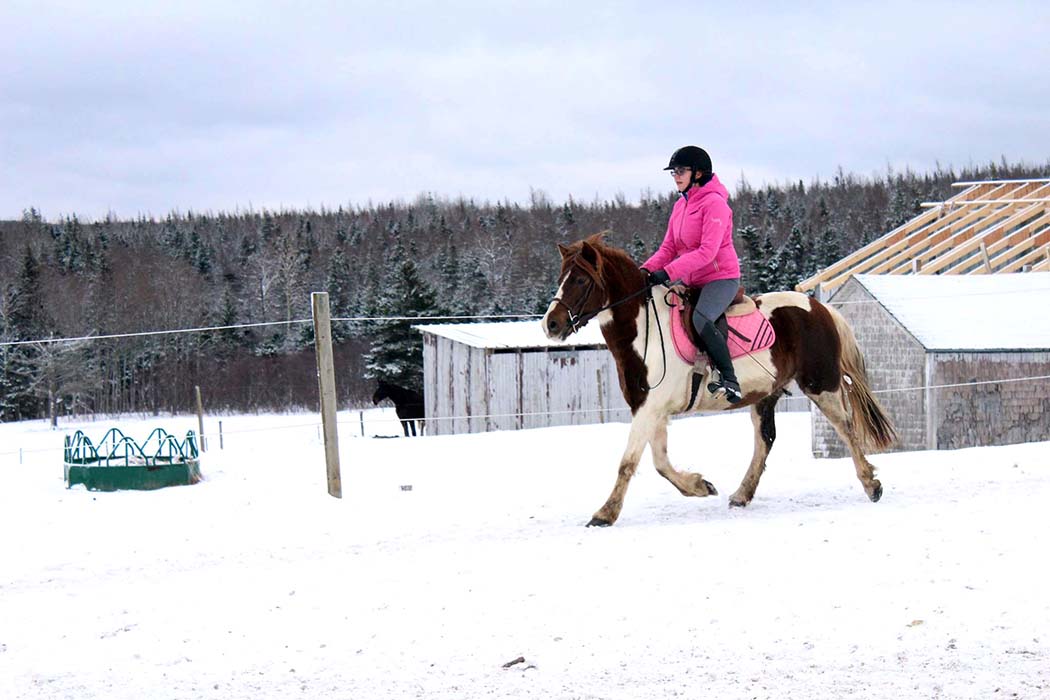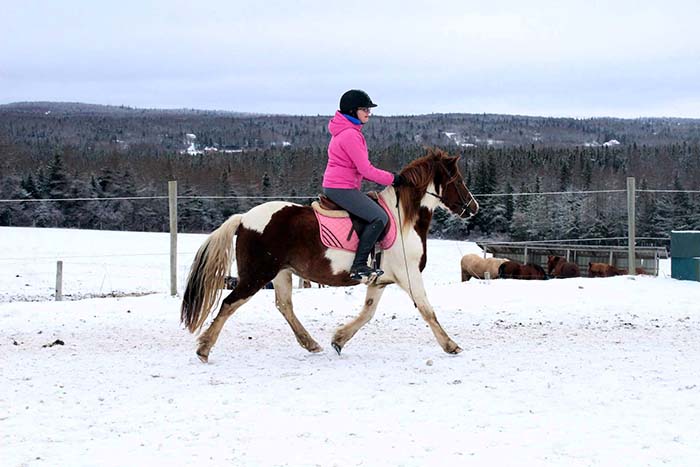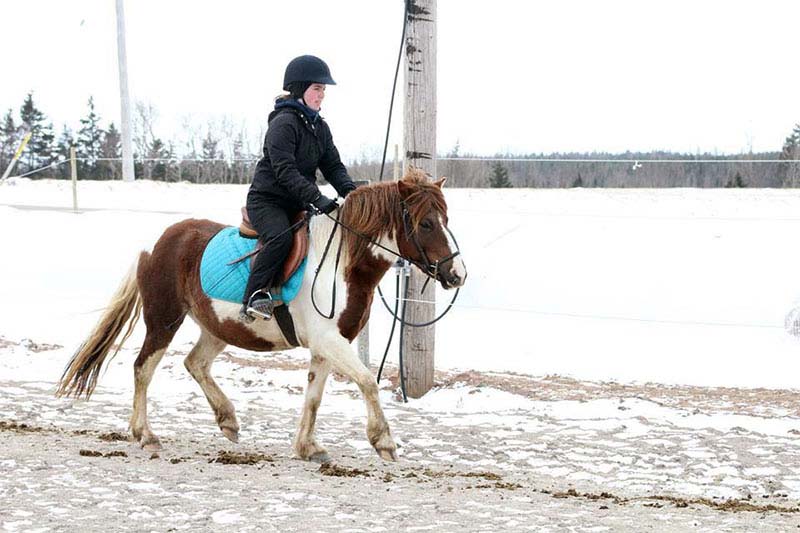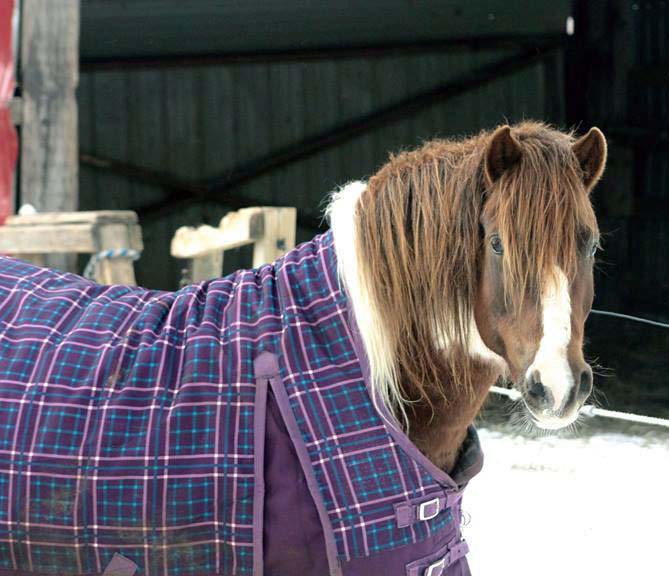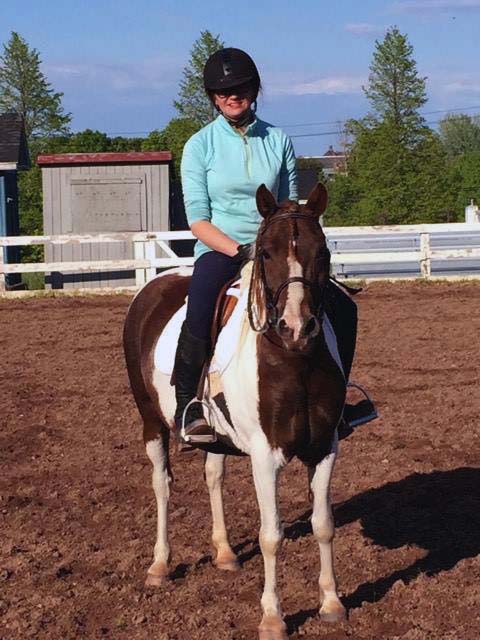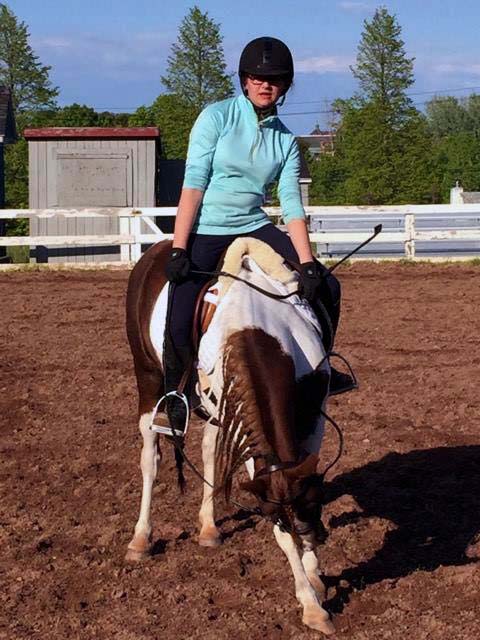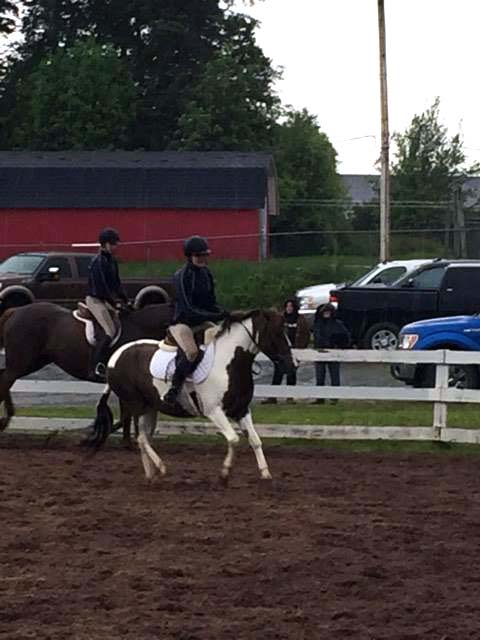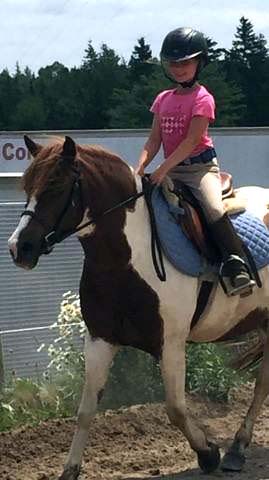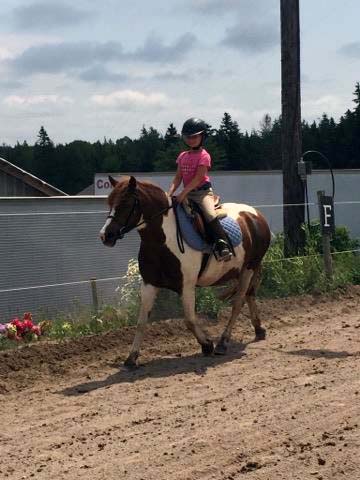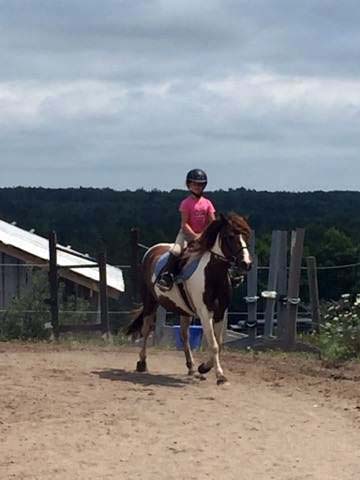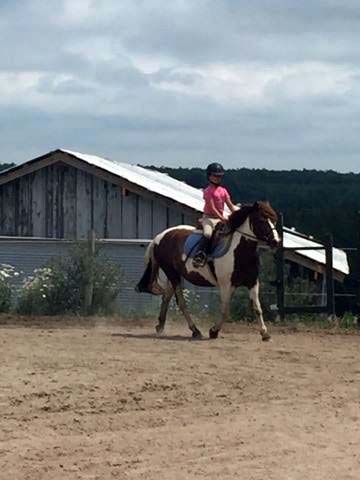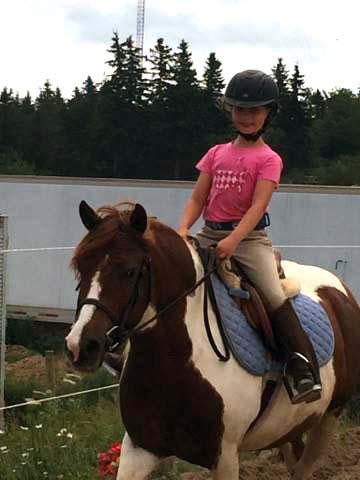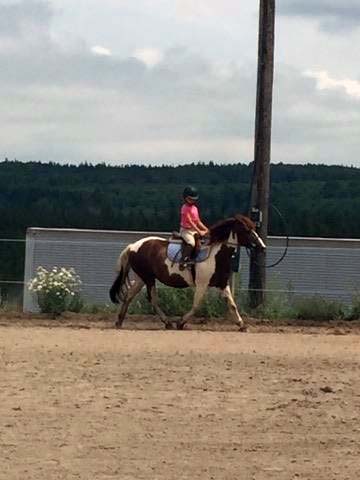 Cole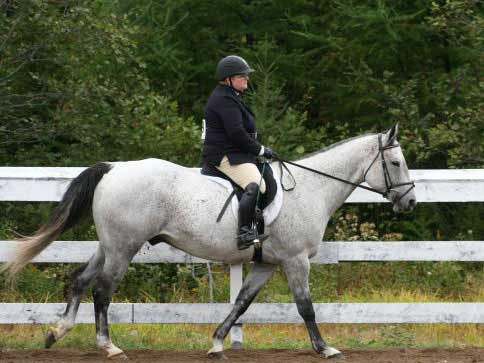 Cole aka Glo Hickory Glo is a 15.2hh grey Quarter Horse gelding owned by Cindy "Lou" Cotie.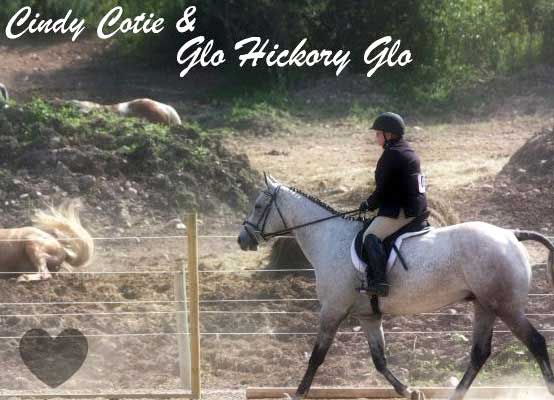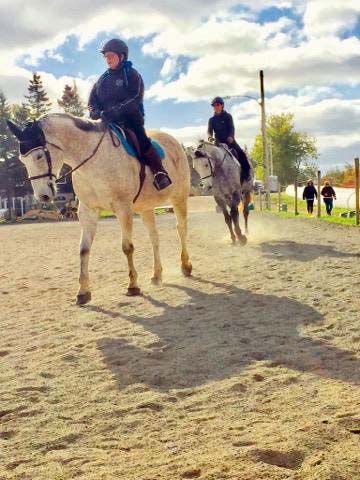 Up & Coming
Buzz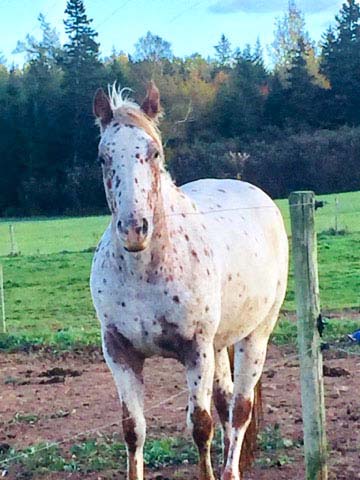 Buzz aka Pete's Magic Dragon is a 2015 Appy gelding.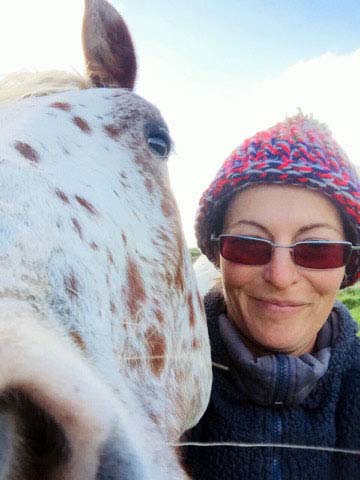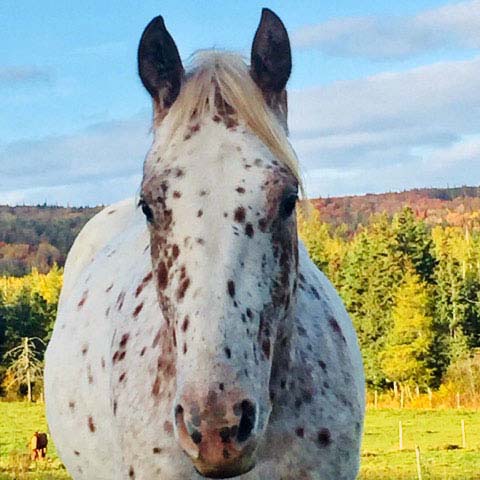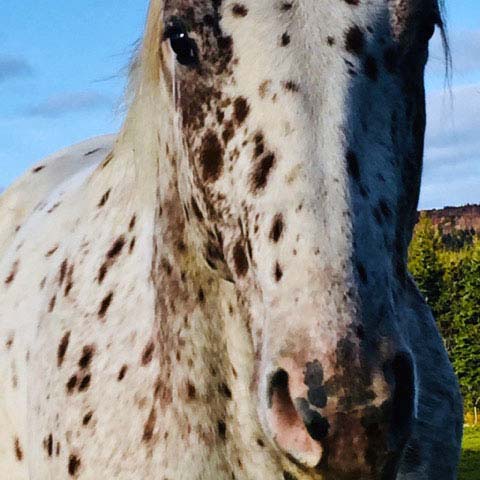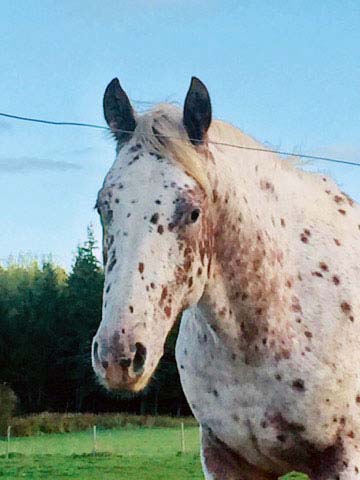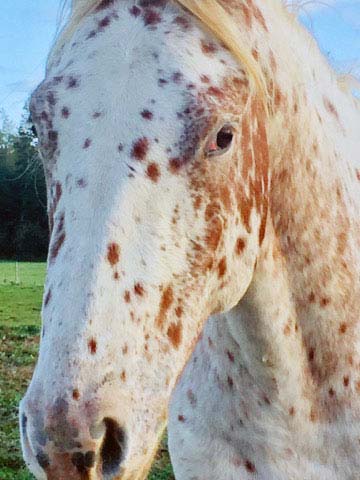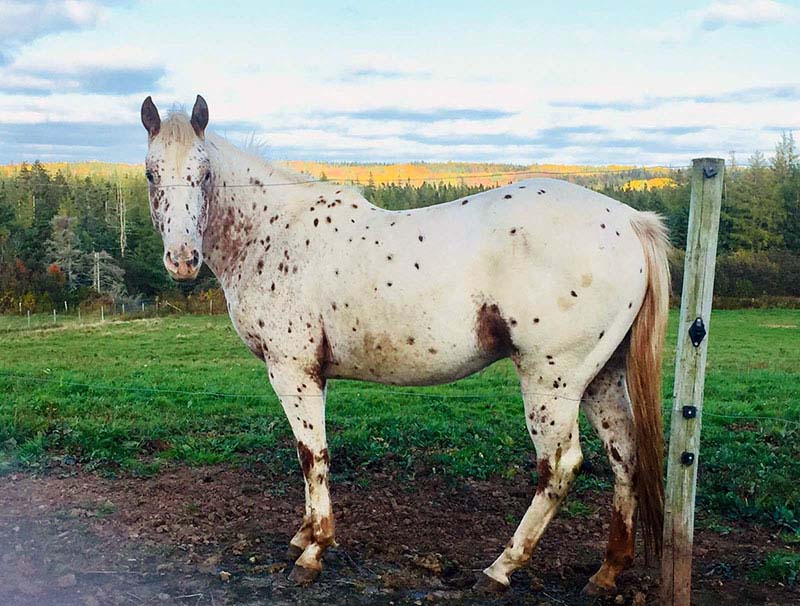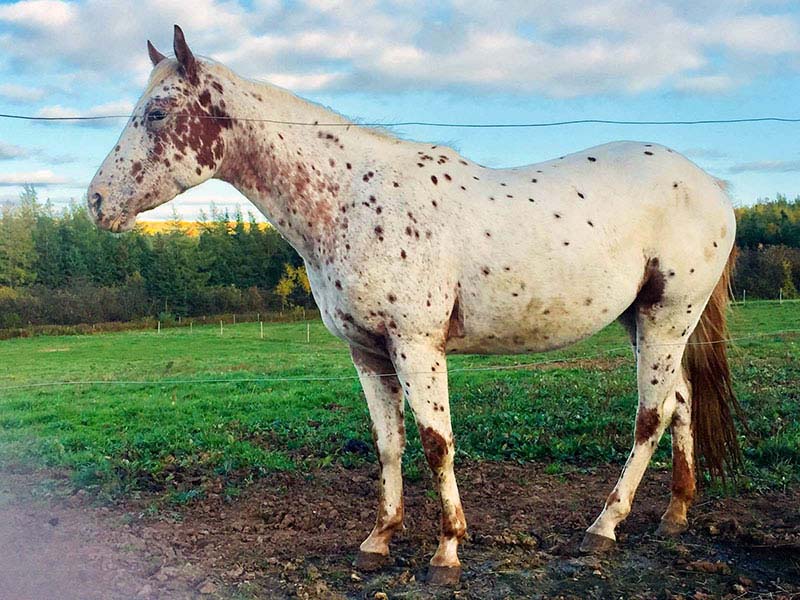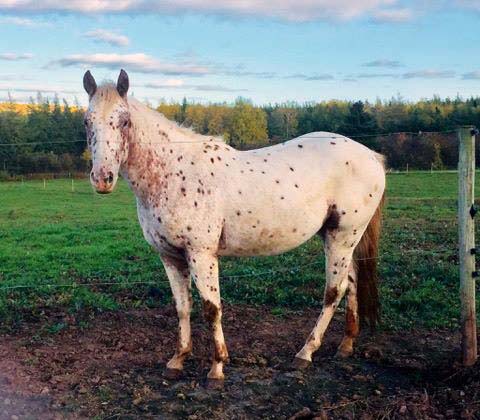 Ben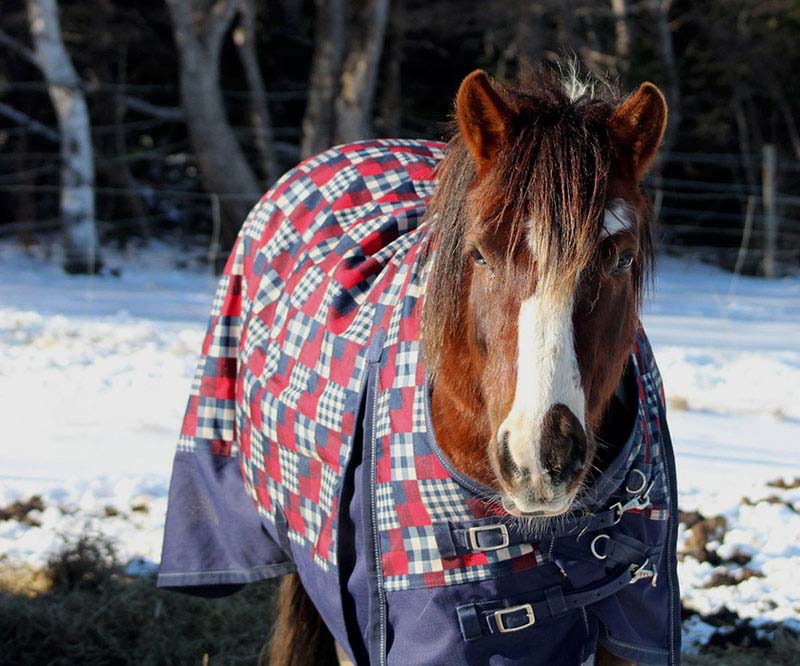 Ben is a 12.3hh, 2012 Pinto pony gelding who joined RSEC crew in December 2016. He is Clover's baby brother and is in training to become a member of the school string in the future.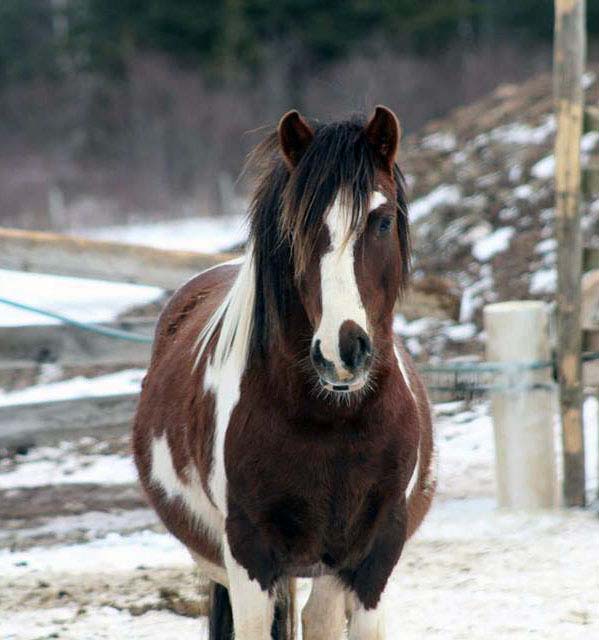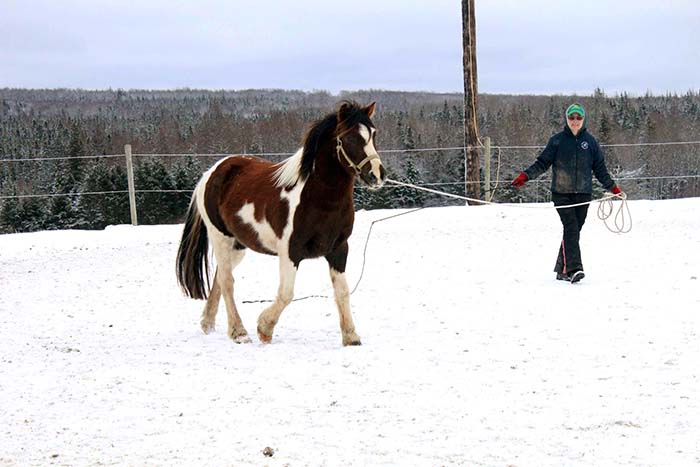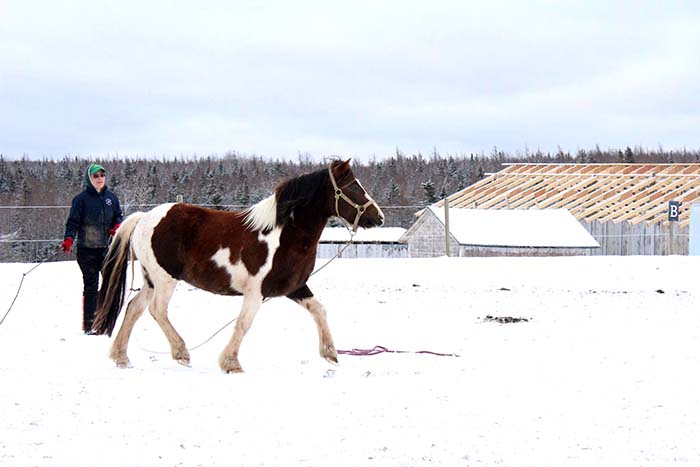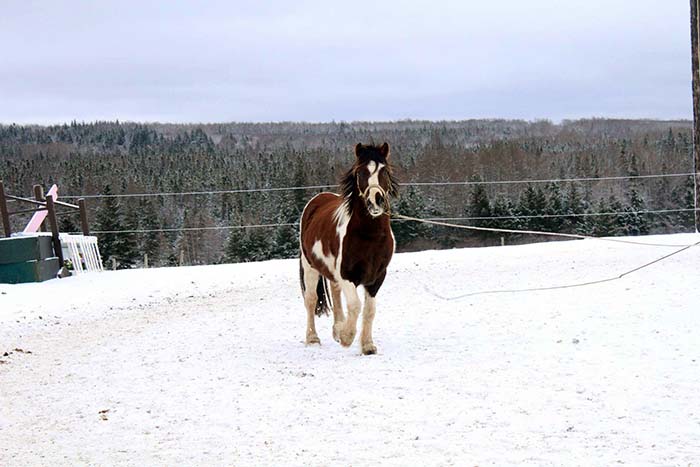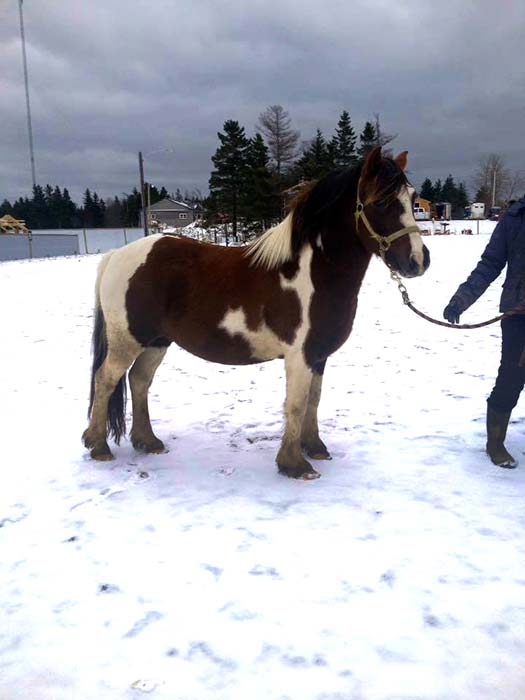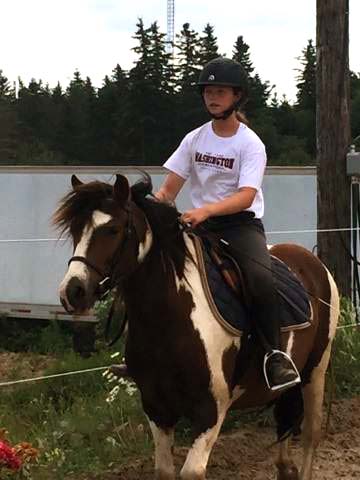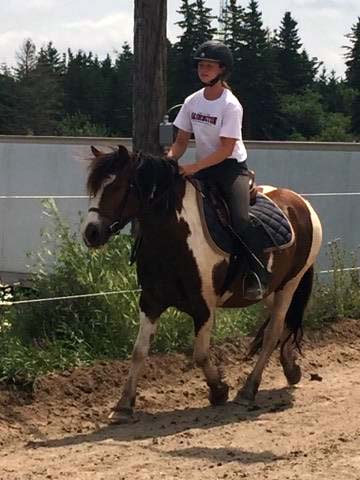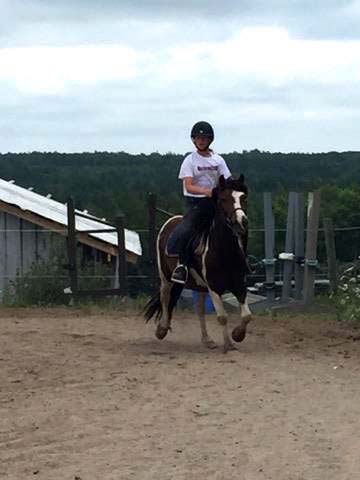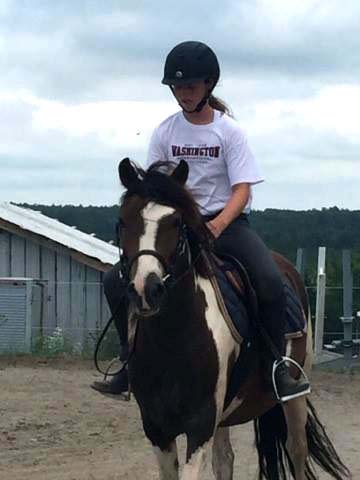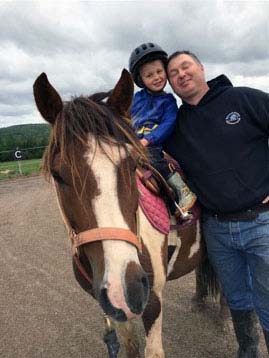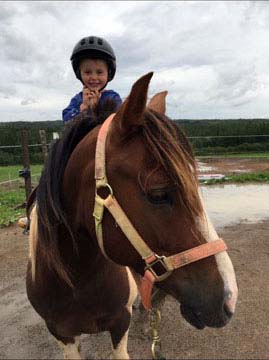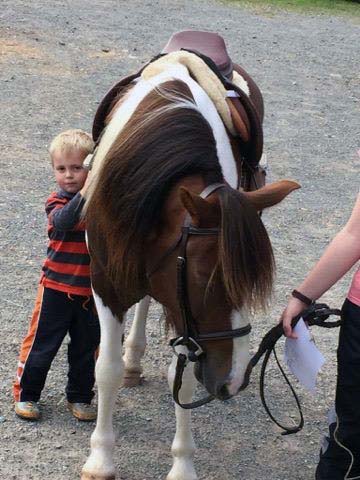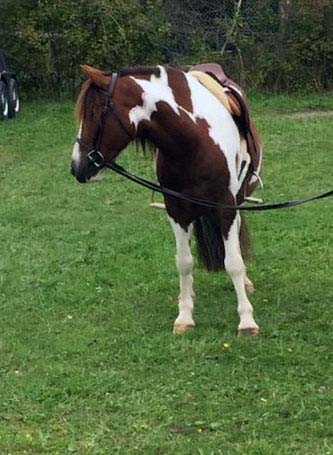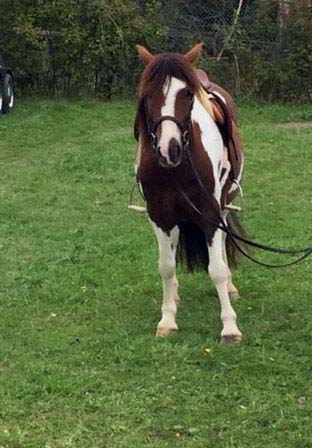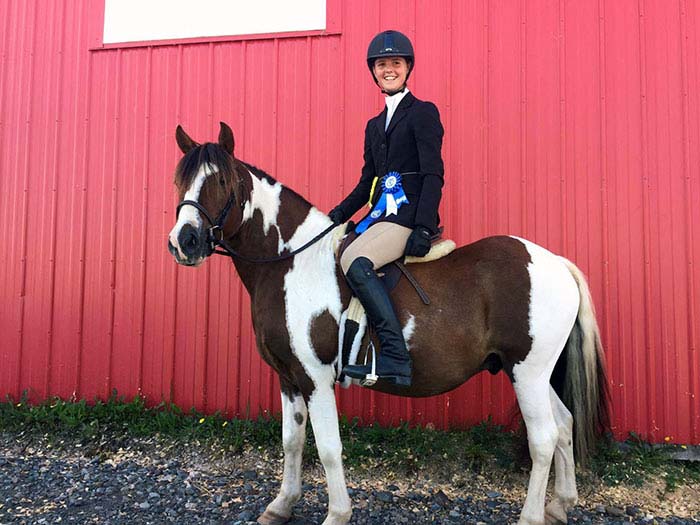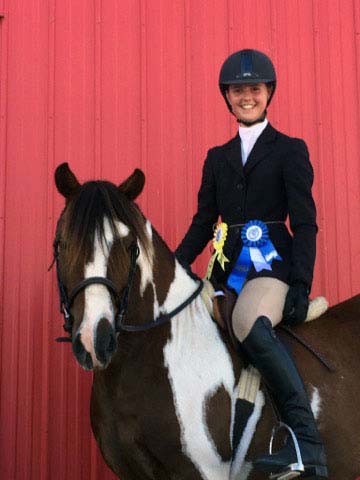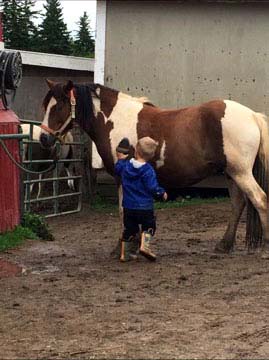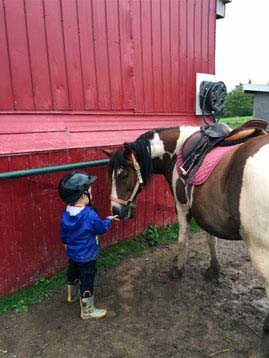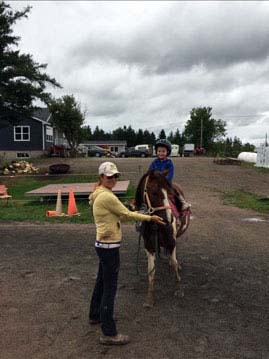 Sailor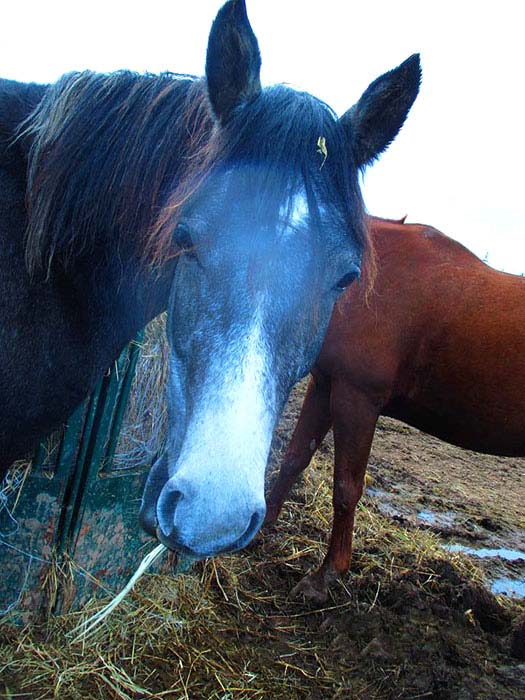 Sailor aka Dunmore Mystic Sailoris a 2013 Arabian/Warmblood Cross (Misty's son). He currently stands about 14.3hh and still growing, has officially started training in December 2016 and we are excited to see what this willing young prospect will accomplish in the future. He's a bit of a dorkhead, loves attention and is like a sponge when it comes to learning; he's a very enthusiatic young gelding.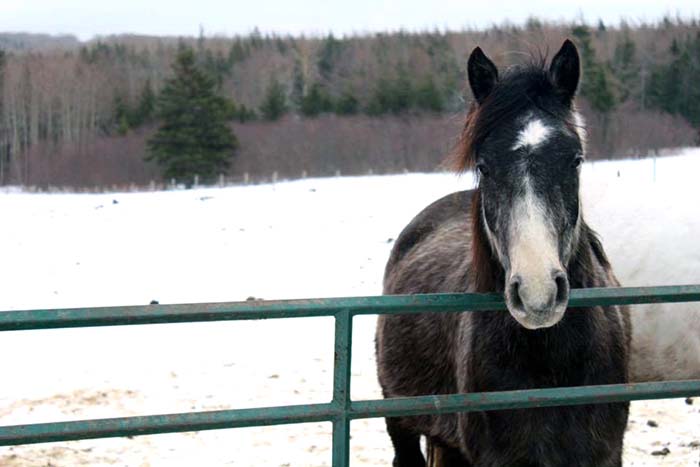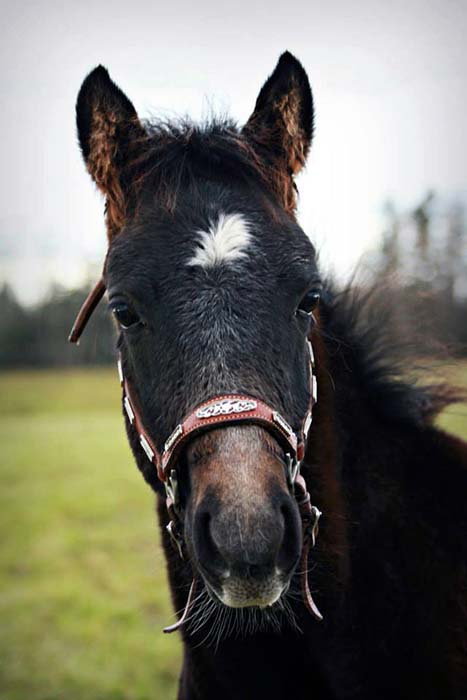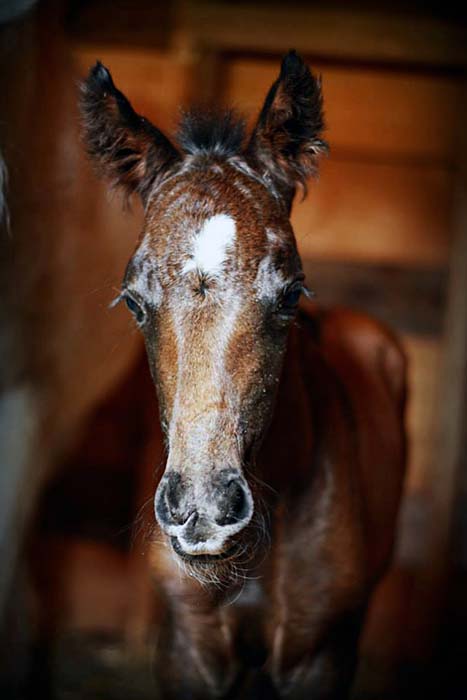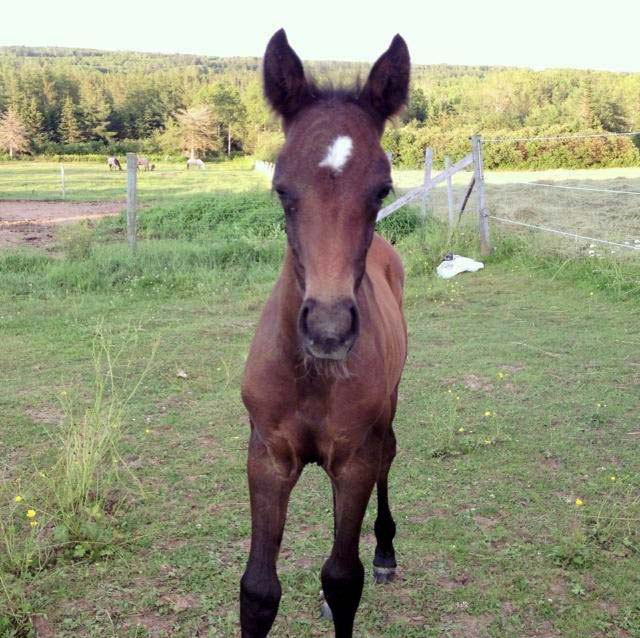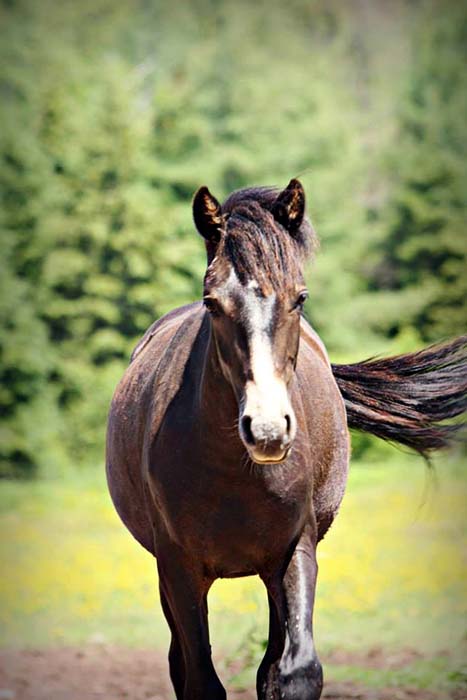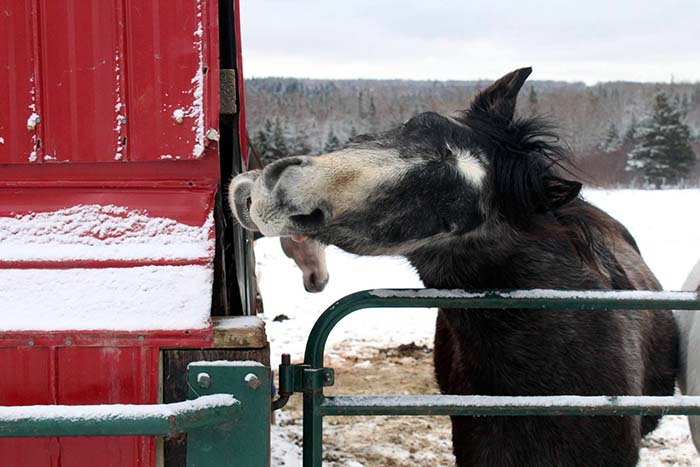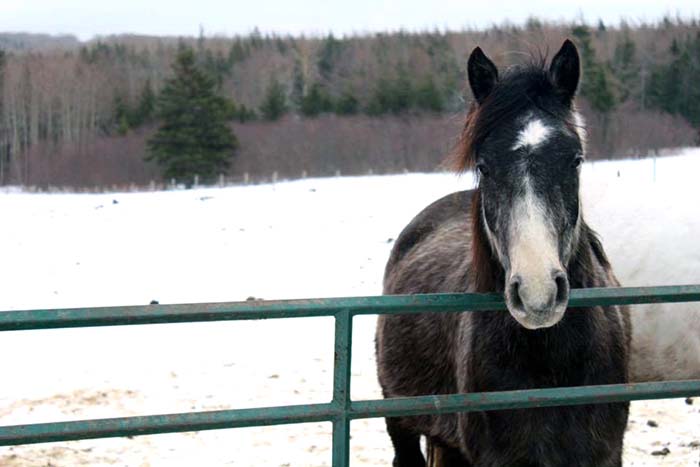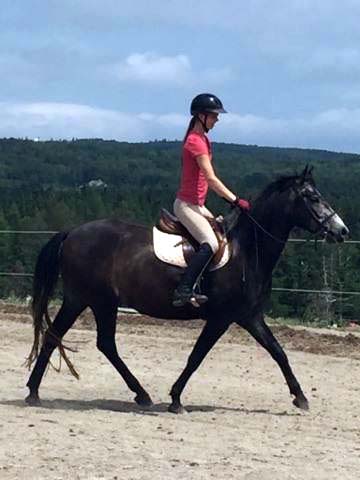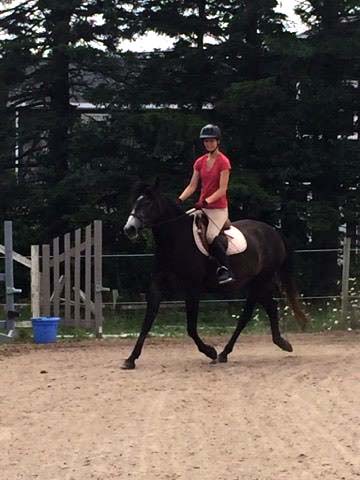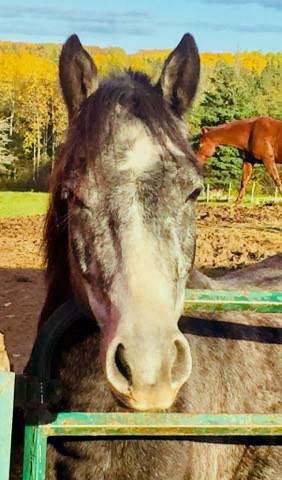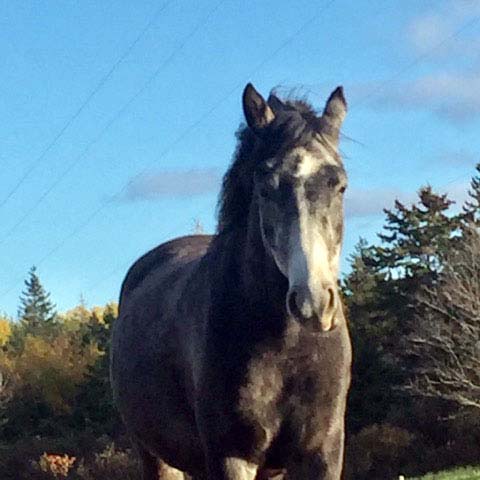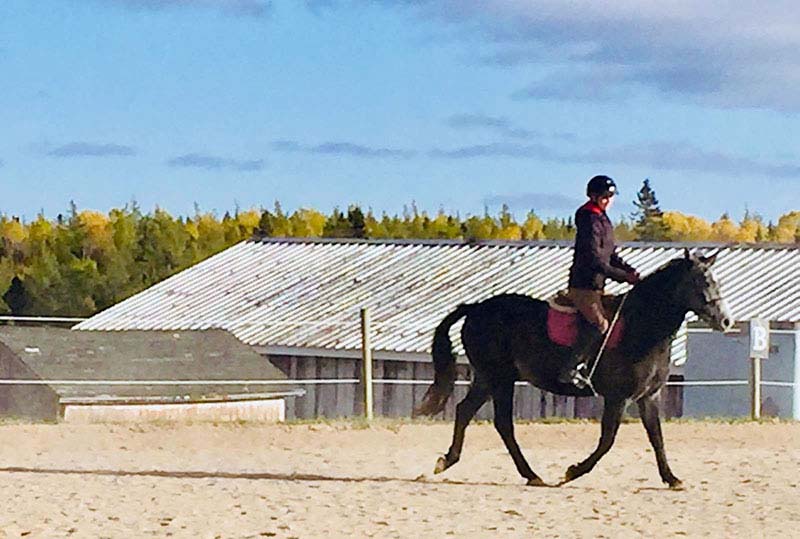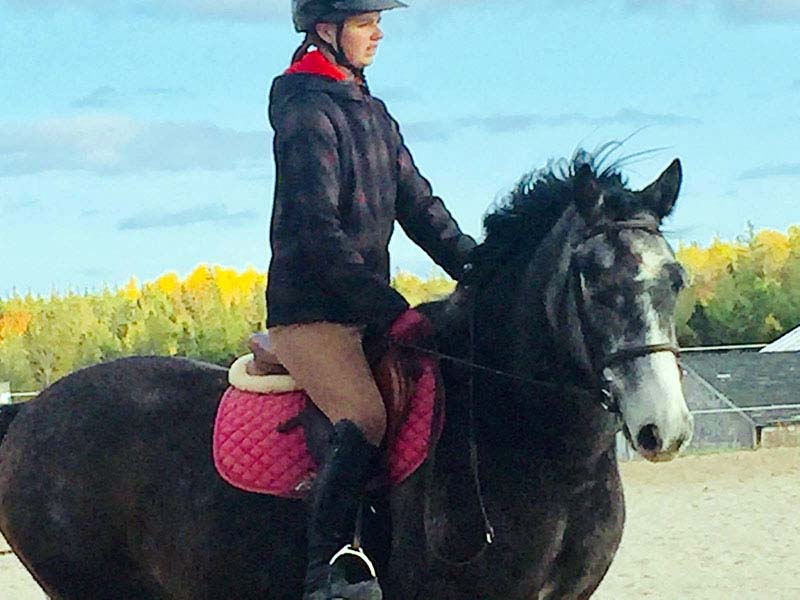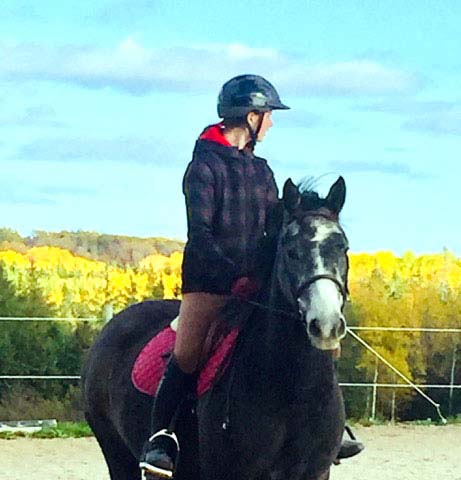 Retired
Cody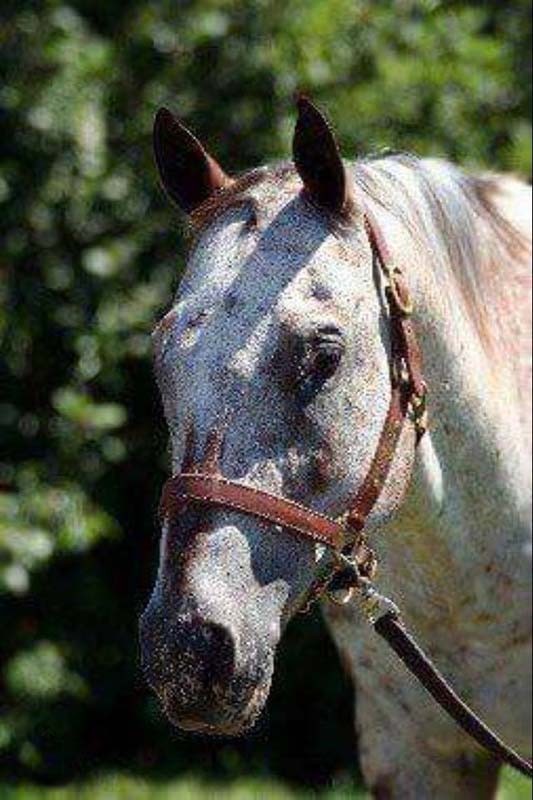 Cody is a 1995, 15.2hh Appaloosa Gelding. He joined our school string in summer of 2016. Cody is a sweet and gentle soul that has been there and done that. He was used in our beginner/intermediate lessons and was also a wonderful trail partner. He has extensive training and show experience in both English and Western. He loves to be groomed and fussed over and loves attention.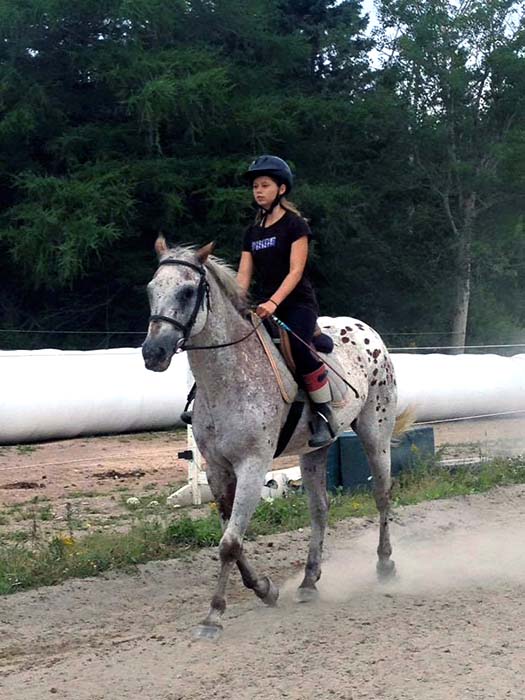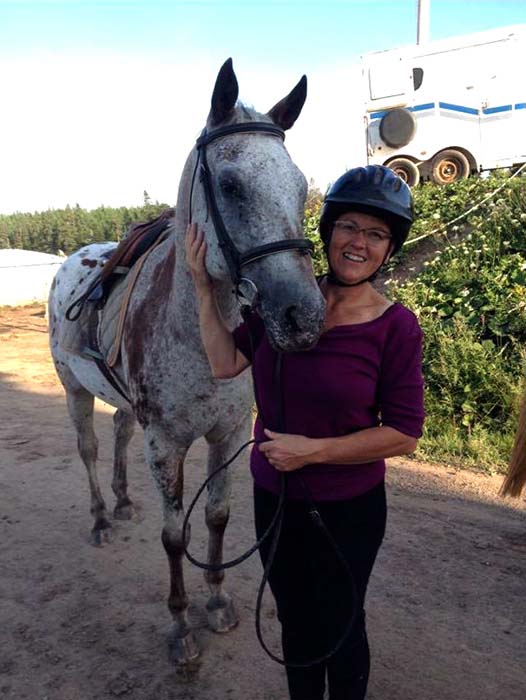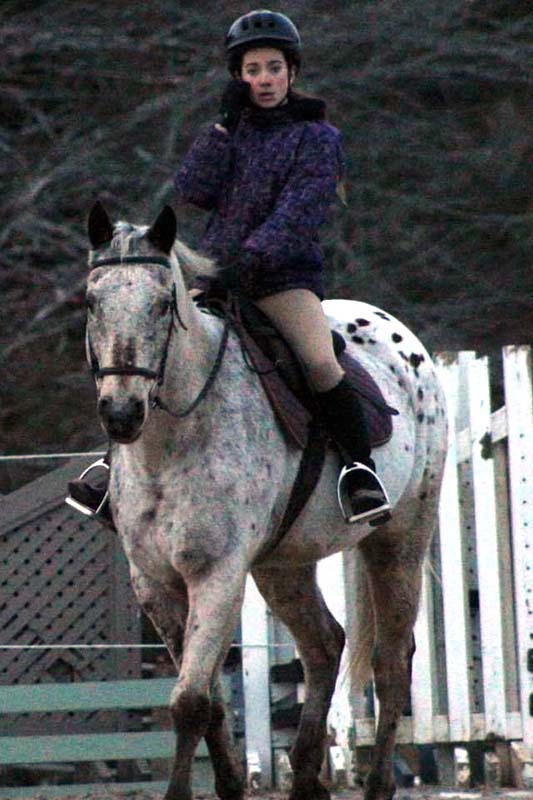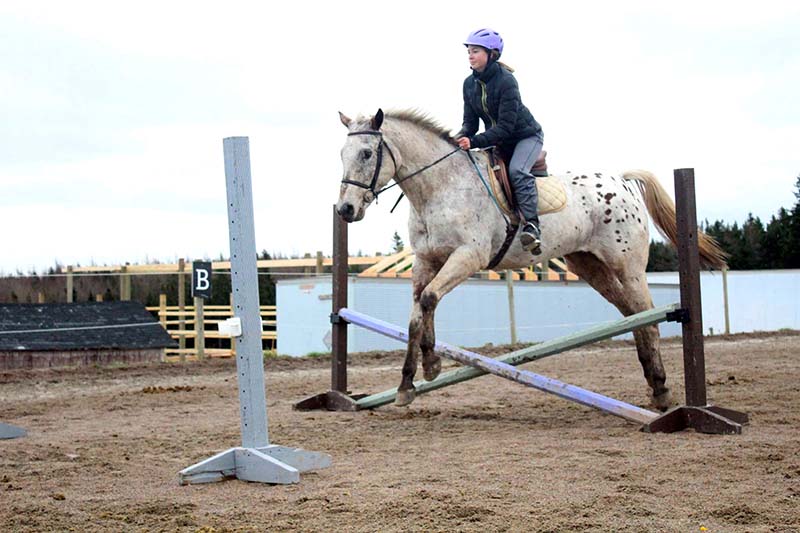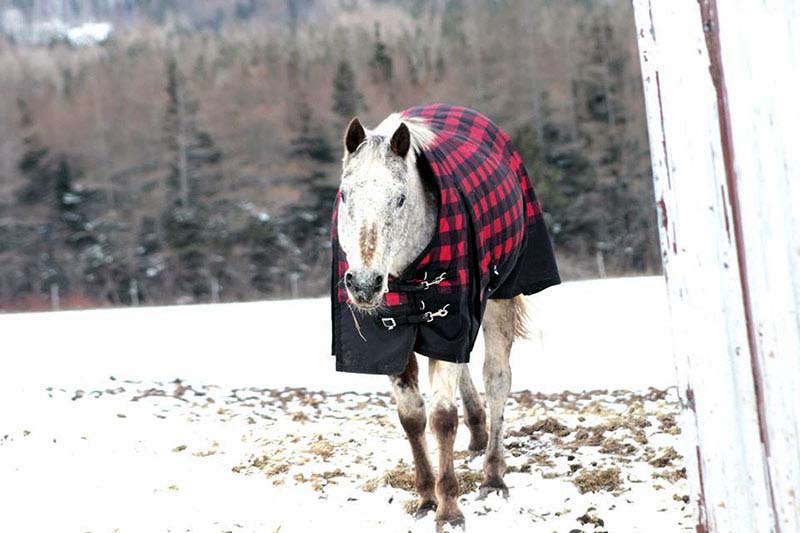 Bart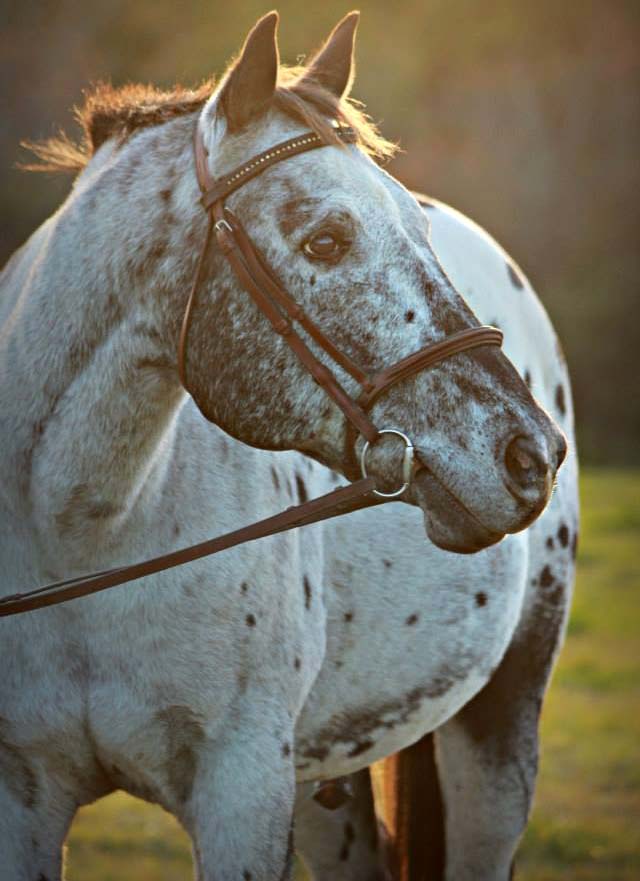 Bart aka Texas Dice is a 1992 Appaloosa gelding. He was officially retired in September 2016 due to his becoming blind from his UVitis. He is retired from the show ring but still gets ridden by his favorite riders that know him.
Bart has a very natural carriage and excels at the hunters over fences and under saddle. This year he has shown at the bronze level from the x-rails up to the 3' hunters with championships in every division he has been entered in. Next year's goal is to have him passported and to enter him into the National Gold Hunter/Jumper Circuit at which we are very positive he will wow the judges just like at the lower levels. Bart also has some western schooling, but definitely prefers the other disciplines. We look forward to having a long future with Bart at the stable, and with his many fans he will have an unlimited source of riders that are on his waiting list. Bart has a super personality - he thinks he is a comedian, loves his twin girlfriend Sassy and especially trail rides, hacks and treats!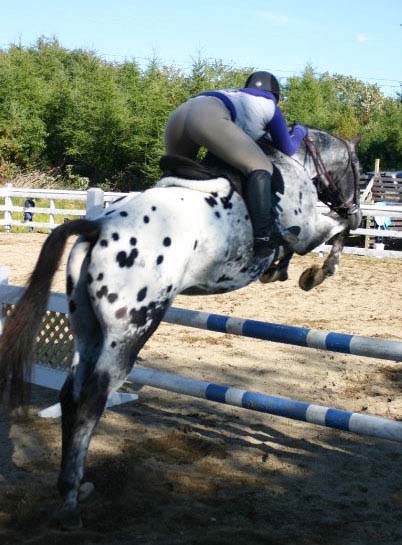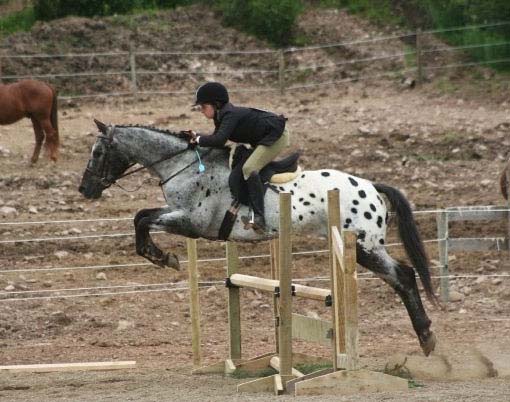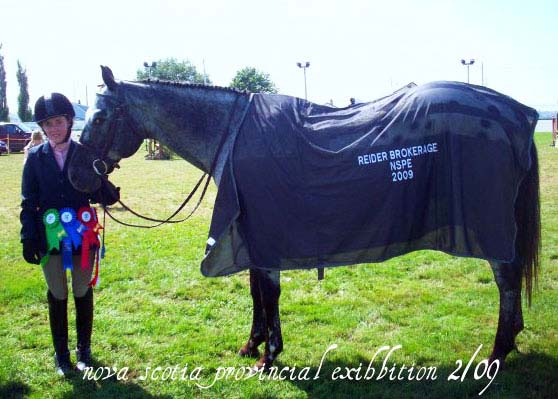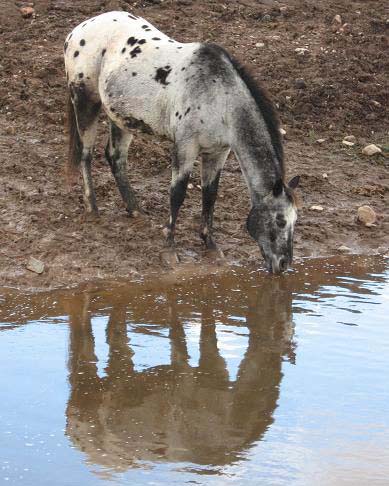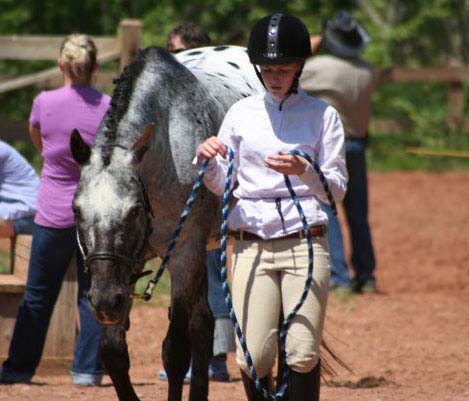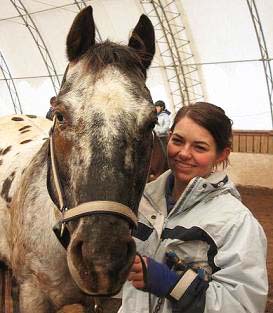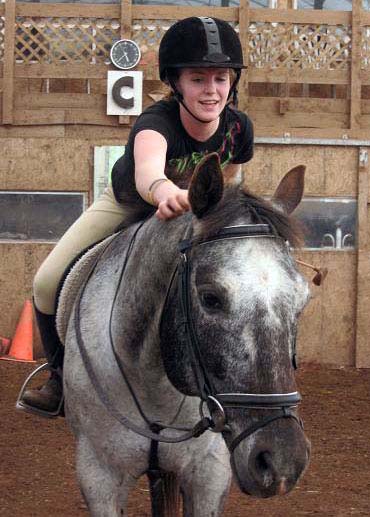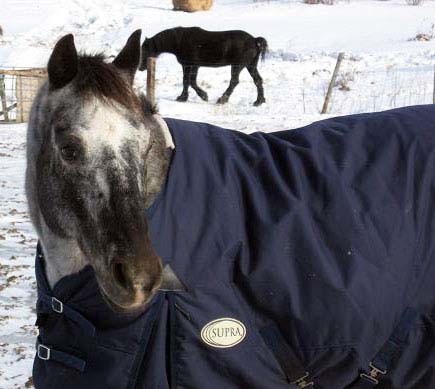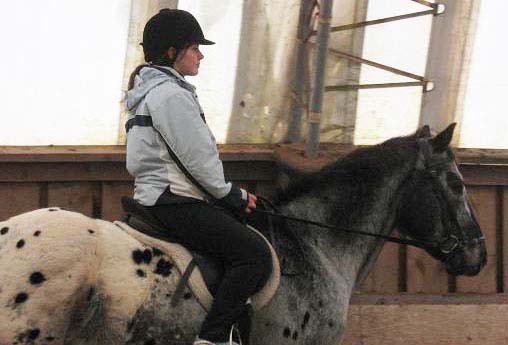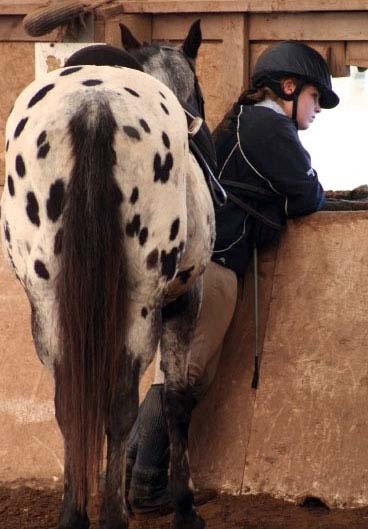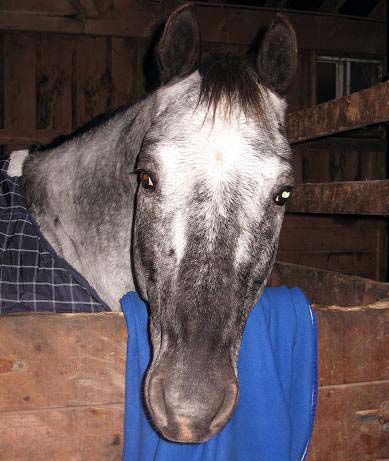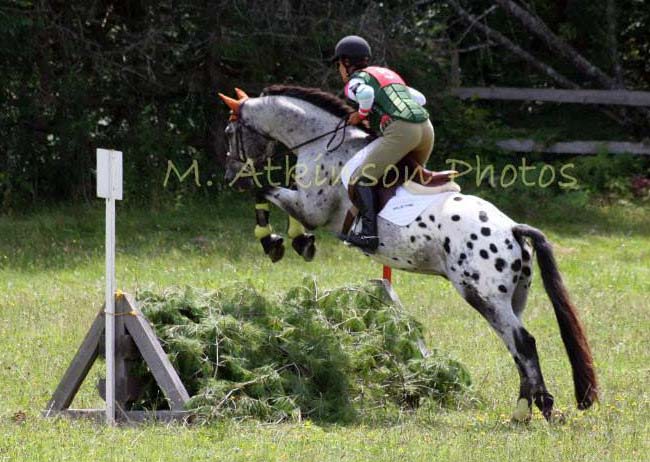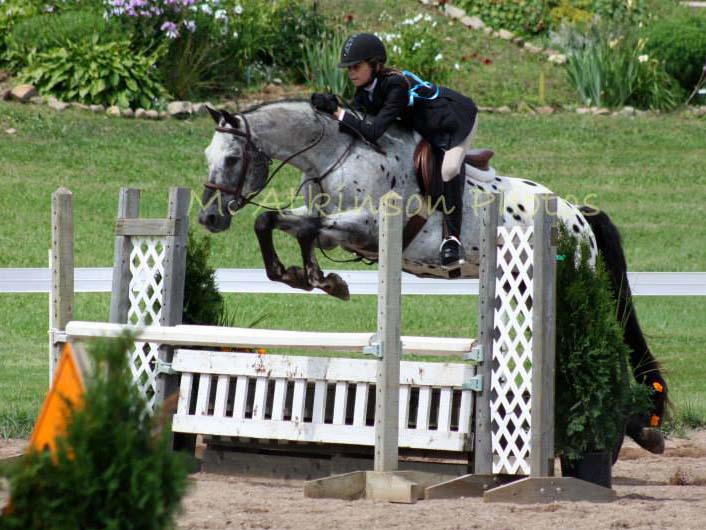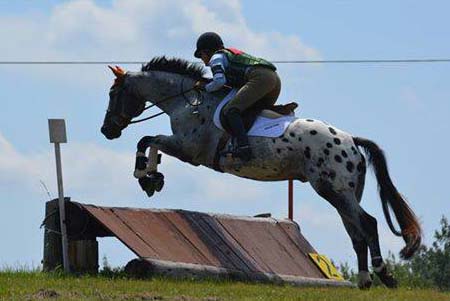 Abby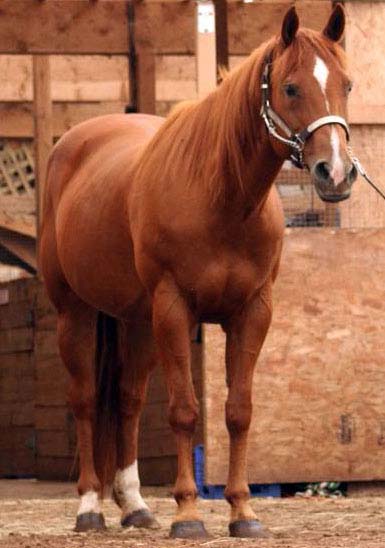 Abby aka Talk to me Tardee is an 18 year old, 15.1hh, gorgeous chestnut registered Quarter Horse mare. Abby was a very big part of our school for about 7 years.
She is trained english and western, and did hunter, reining, english and western pleasure, halter, and more. There are many RSEC students who learned to ride and show on Abby.
She has been retired since 2007 due to some navicular problems, but she is happily living out her golden years as a companion horse for Cindy Cotie's Wrangler in Monastery.
Sandy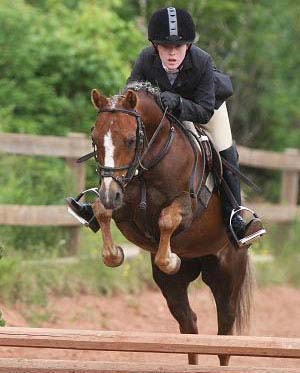 Sandy aka Just a Touch of Class is a 17 year old, 12.2hh chestnut Welsh gelding. Sandy was a very large part of our school and show string for 8 years of his life. Sandy is one of the most amazing hunter/jumper ponies that we have ever had the pleasure of owning, and seeing, period. He was able to jump over 3'9" fences easier and with better form than most horses four times his size.
He is greatly missed in the school and show ring, as he was so admired by many. Some people would come to shows just to see him perform. He is now retired from riding and his show career, as he has developed COPD in his senior years, but is happily functioning as a companion to Caitlyn Mah's Candy at her home in Clydesdale, still as feisty as ever.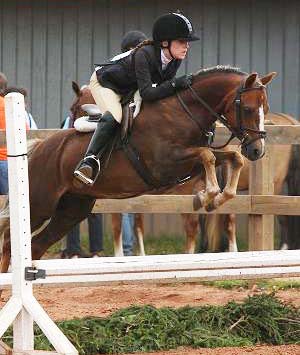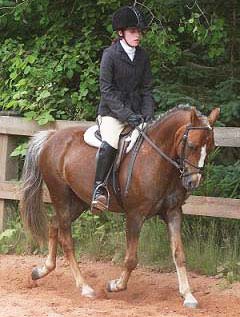 Back to Top