What to Expect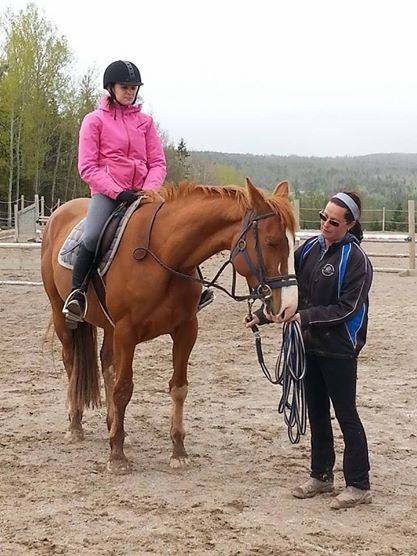 We ask that all owners or riders be as involved in the training program as much as is possible and recommend that the minimum time for training is at least two months, as we do not rush the horses in our training program. In allowing the horses the time to accept what we are asking them to do, we give them peace of mind to learn at their own pace so as to not confuse or rush them to do something they are not physically or mentally prepared to do.
One thing that we have learned is that training and riding are never-ending journeys of learning and growth. Generally, the "problem" horses are the ones that tend to teach us the most! We often don't realize that a horse has a problem because he/she has not been given the chance to learn how to do what we are asking of them, because we are always in this big rush for them to be trained. By watching horses with each other we can learn how to see that they react when the leader reacts.
If a horse is tense and fearful, chances are that at some point we have tensed up somewhere in our body language and falsely communicated to the horse, causing the horse's fear to escalate. Horses are prey animals, so for self-preservation they have learned to run if they are afraid of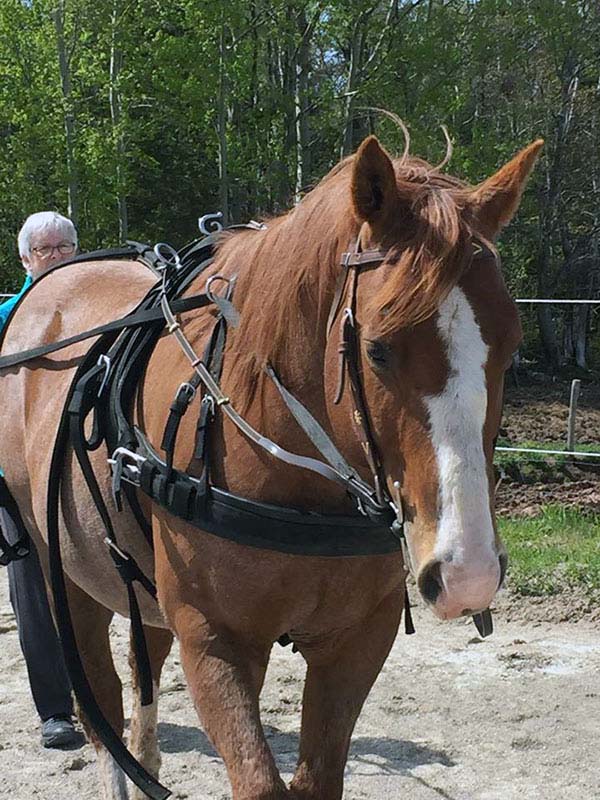 something. They follow the leader. If we, as the trainer or rider who are supposed to be acting as the leader, are afraid, then it stands to reason that the horse will be afraid as well.
If you are having difficulties with your horse that are only getting worse, get help before it is too late. Make sure you take the time to go and watch the trainer before you send the horse to them and find a trainer that will work with you as well.
During your horse's stay with us for training, their stalls are cleaned daily, they will be turned out whenever you like, and they are fed quality hay or haylage with once- or twice-a-day grain rations. Your horse will be loved and cared for like one of our own horses. It will be worked 5 to 6 times a week. The owner supplies any special supplements and must come for at least 1 or 2 lessons a week to learn how we work with their horse so that they can continue with the same training at home. One lesson per week is included in the training fee; all other lessons are paid for separately.