Reaching Strides Equestrian Centre -

A Heaven For Any Horse Lover!
Our Staff
Click any of the below links to take a shortcut to the profile you'd like to view. You can also click on any of the images on this page to enlarge them and browse through that person/animal's gallery.
Nadine Bollig
Owner, Trainer, Coach, Instructor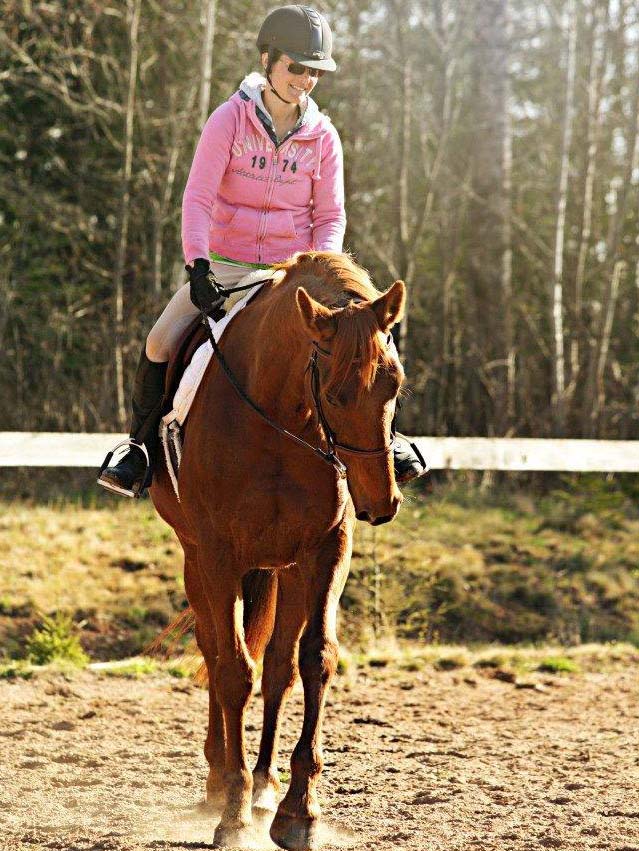 Reaching Strides Equestrian Centre has been successfully owned and operated by Nadine Bollig since the spring of 2000. Nadine has been involved with horses since the age of 9 when she started to take lessons at a local stable, and within a year had her own first pony, an Appy mare named Sassy who is still a successful member of the school string at the ripe age of 24. Having nearly 20 years of horse experience, Nadine is a current certified Instructor, Equine Behaviourist and Trainer through the Nova Scotia Equestrian Federation and Equine Canada, a certified Level 1 Coach with NCCP Canada, and is currently working to achieve competition coach status.
Nadine has been showing competitively since she was a child and showed in many disciplines including dressage, western pleasure, reining, english, hunter, jumper, driving, and even some barrels and poles. She was an active member of Pony Club and 4-H well into her teens. She uses her extensive experiences and her own training, and puts her heart and soul into the operating of the stable to bring out the best in all of the students and horses at Reaching Strides. Nadine has worked with several trainers throughout her career on the methods of non-resistance training through Natural Horsemanship and implements this into every horse or pony that comes through the training program at RSEC.
Nadine acts as head coach and trainer for the stable and continues to enjoy competing, now mainly in the hunter discipline. She acts as competition coach and travels with students at all levels and disciplines to competitions from fun/schooling shows to Provincial Bronze and National Gold competitions. Horses and Equestrian are her business and her passion, and she is proud to provide to the stable an environment that is family-like, safe, and friendly, and treats all clientele - whether they are horses or people - with open friendship. One of her biggest beliefs is "you walk into the stable a stranger, but you leave as a friend".
Gracie VanZutphen
Assistant Instructor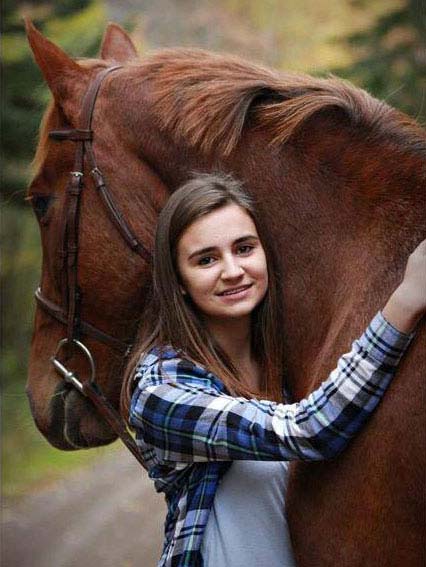 We are honoured to welcome our Gracie to the staff list as our first official Certified Instructor since we've moved to Port Hood. Gracie is the first student in the province to become a certified Instructor through the NSEF/EC High school credit program. She has been an RSEC student for 8 years and is a certified rider level 7 rider. Her talents are unlimited and range from competing in the Hunter Ring, to the jumper, as well as competing in Pre-Training level in Eventing, and now as a new IOB at RSEC. She is our top ranked student at RSEC and continues to amaze with her talent every new season.
Big Congrats Gracie on your latest accomplishment, we look forward to seeing your talents continue in this new venture.
Jessie Stewart
Stable Manager, Assistant Trainer, Assistant Instructor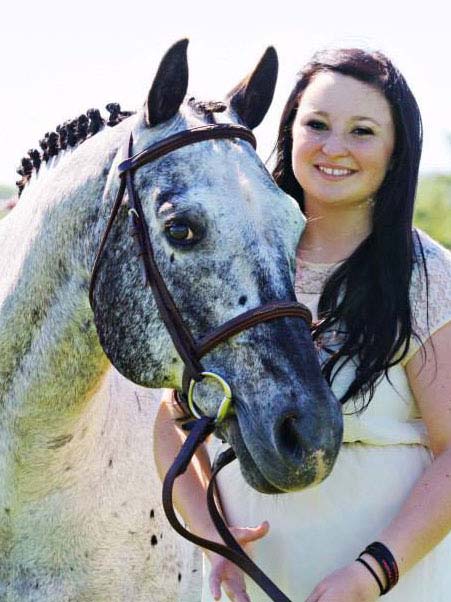 Jessie has been with the RSEC team since she was 7 years old. She learned her love for horses very early into her riding career and we in turn learned that this young rider had something very special. It became very clear early on that this girl had a very special natural talent that just blew everyone away. Every new learning curve was just so very easy for her and she very quickly moved up the ranks. She started off as a student, then started to assist at camps as a counselor, then became our weekend stable manager during the school year and then over the last few summers was our stable manager.
She has assisted in the training of every horse that has come to RSEC over the past several seasons and competes in the competition ring riding everything from green horses to national gold hunter competitions. Jessie also assists with the teaching of beginner lessons, is a certified Equine Canada rider level 7, and is striving to complete her instructor certification in the near future. We are ever so blessed to have this talented young lady on our team and are proud to call her one of our own.
Moriah Chandler
Assistant Stable Manager, Barn Helper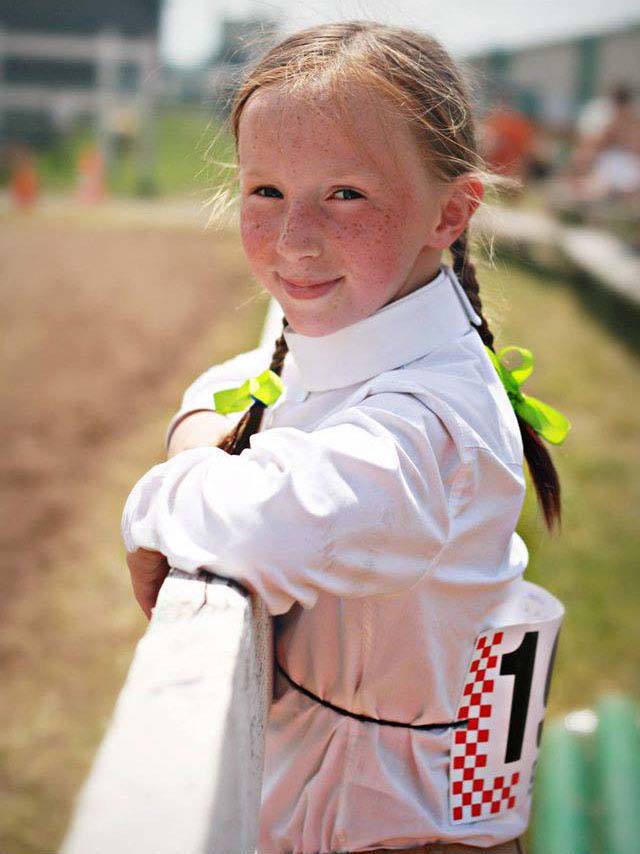 Moriah does everything from feeding the horses to helping riders get ready for lessons or trail rides. She assists with the training of some of our youngsters, acting as a camp counselor and helping to teach beginner riders their stable management skills. This is one talented young lady with a busy schedule - on top of which she also competes and is a certified level 4 rider through Equine Canada. We are so lucky to have this talented young lady on our team!
David Hayne
Farrier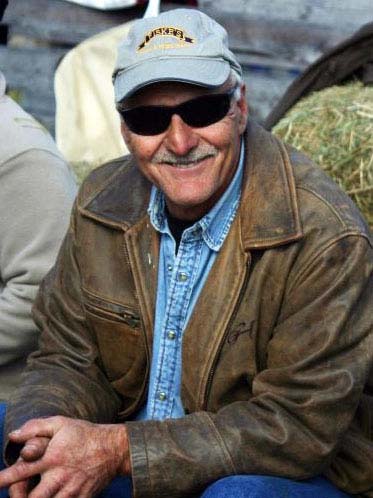 David Hayne is the Professional Farrier and Hoof Care Specialist for Reaching Strides Equestrian Centre and our clientele. He is the best farrier around and does his job thinking about what is best for the horse. He focuses on balanced as well as therapeutic hoof care for light horses, draft horses, ponies, miniatures, mules and donkeys.
David has been shoeing horses professionally since 1987 and has spent the last 30 plus years in studies of Farriery Science. He is a member of the American Farrier Association and has written and passed the Certified Farrier Written Exam in 2002 in Rochester, New York. He is actively involved with the American Association of Equine Practitioners and the Veterinarian College on Prince Edward Island in the Vet/Farrier Course Programs, and works with vets in therapeutic and pathological cases.
David attended the Atlantic Farrier School in 1987, which was the extension department of the Nova Scotia Agriculture College. He mentored under Rocky Irons and was hired as the substitute instructor at the Atlantic Farrier College. He acts as the Vice President of the Nova Scotia Farrier Association and believes in the motto "Educated Farriers Educating Farriers".
He has mentored with Farriers from the RCMP Musical Ride and participated in clinics with Certified Journeyman Farriers Andrew Elsbree, Fred Bowers, Myron McLean, Dave Farley, Danny Ward and the gentleman who wrote the book on Principals of Horseshoeing, Dr. Doug Butler.
His work is mainly focused on hunter/jumpers, western pleasure and driving horses. You can learn more about his farrier services on the Hoof N' Forge page.
Holly Hartman
Massage Therapist

Holly Hartman is the resident Certified Message Therapist for Reaching Strides Equestrian Centre. She has been involved with horses from the time she could be propped up in a saddle. Her horse-filled life began with the calmest pony a child could ever hope for, then went on to a big, goofy Arab/Belgian cross, and then to an abused Standardbred mare (among many others), and finally to her registered Arabian mare Rain. Every single one of them taught her a great deal, and she realized that she will never be done learning from them or about them.
Holly has been showing horses since 2000, competing in all disciplines including both english and western, over fences, and barrel racing. She loves it all. Holly considers her horses to be her best friends and realizes that they do so much for her by being her main source for relaxation and enjoyment. There is nothing more humbling than these noble animals having such trust and faith in a person that they will come right to you, allow you to handle them, tack them up, climb up on their backs and control their movements. It is for these reasons and so much more that she decided to take the Equine Massage Therapy course through Equanimity Edge EquineRehab Education. With how much her equine friends have done for her, this is her way of giving something back.
For information on her Massage Therapy services, please go to the Massage Therapy page.
Grace MacDonald
Barn Helper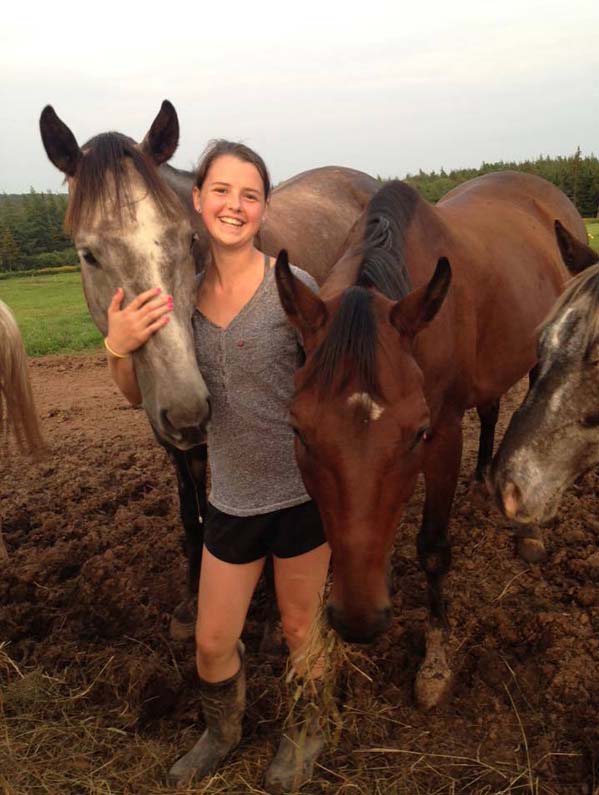 Grace MacDonald assists with all chores around the stables from feeding, cleaning, grooming, helping riders prepare for their lessons etc. She is a certified level 4 rider through equine canada and is a rising star in our riding school. We are so fortunate to have her as part of our team as well as our staff.
Kailin Howard
Equine Photographer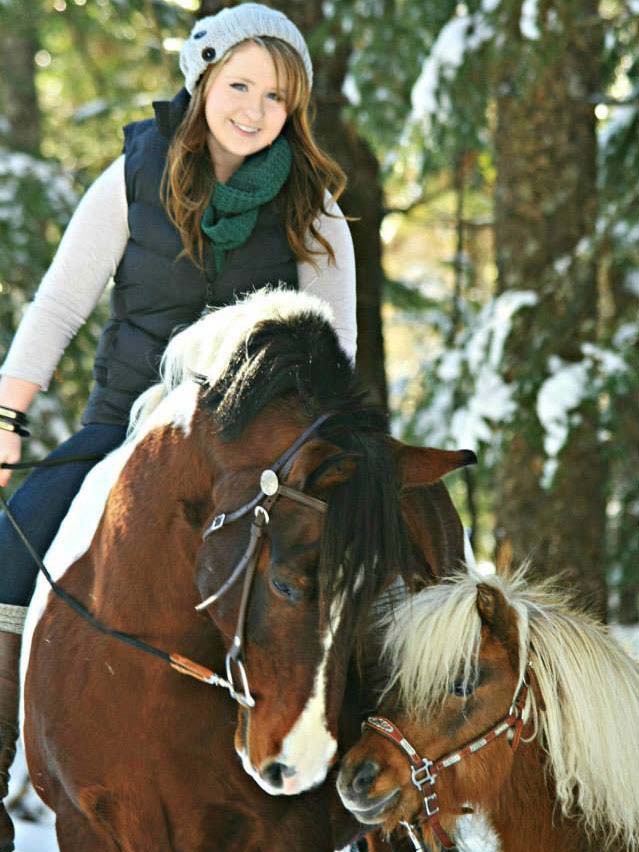 Kailin Howard is our talented equine photographer. This girl has got talent behind a lens like no one I've ever met - she sees things that no one else does. We are ever so lucky to have had her as part of our team for over a decade. Kailin has been an RSEC student for over 10 years and continues to compete in the hunters with her beautiful Paint stallion Crimson Santana, where she excels. We are so blessed to have watched this young lady grow up and succeed.
Animal Staff
Past Animal Staff
Back to top