Reaching Strides Equestrian Centre -

A Heaven For Any Horse Lover!
Therapeutic Riding
We are pleased to offer a therapeutic riding program in a private lesson arrangement. Please see below for private lesson pricing. We have a great selection of versatile and safe school horses to ensure a safe and fun experience for everyone involved.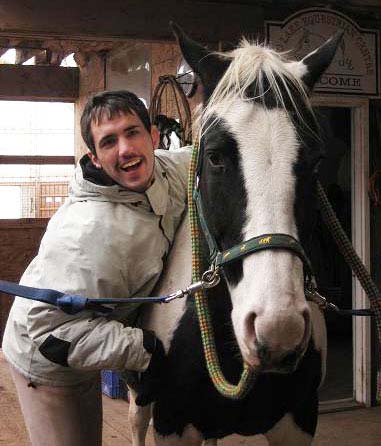 The value of therapeutic riding is something that is simply indescribable. It is mesmerizing to see the happy faces of riders when they realize that they are able to participate in something that everyone else can do.
There are many benefits to therapeutic riding, the happy faces being just one of them. The following is a list of just some of the other great benefits that horseback riding can provide.
Development of coordination, balance and mobility
Strengthening of weak muscles, relaxation of spastic muscles and improvement in muscle control
Developing self-confidence and motivation
Improved concentration
Our Program
Our program provides therapeutic and recreational riding lessons for physically, emotionally and mentally handicapped people. We hope to promote some public awareness of the need and benefits that such a program can provide in our area.
Our main objective is to provide an exceptional environment for the safety and enjoyment of our students. At this time spaces for our program are limited and will be offered as private (one on one) lessons only. Lessons must be booked in advance and while we are still working out of our outdoor ring, they will be weather permitting.
Reins of Life
I saw a child who could not walk
Sit on a horse and laugh and talk
Then ride it through a field of daisies
And yet he could not walk unaided
I saw a child, no legs below
Sit on a horse and make it go
Through weeks of green
And places he had never been
To sit and stare
Except from a chair
I saw a child who could only crawl
Mount a horse and sit up tall
Put it through degrees and paces
And laugh and wonder at our faces
I saw a child born into strife
Take up and hold the reins of life
And that same child, I heard him say
Thanks, God, for showing me the way.
(By J.A. Davis, Arch. Phys. Med. Rehab., Oct. 1974)
Back to top