Reaching Strides Equestrian Centre -

A Heaven For Any Horse Lover!
Boarding
Click here to download a boarding agreement form.
NOTE TO ALL BOARDERS: Be advised that it has been a MAJOR challenge finding hay this spring, and it's looking like a late season for the fresh cut as well, which has caused a huge jump in price per bale - instead of $33 a bale we are now paying $50 a bale. Due to the major increase in price on hay, board pricing will be increasing by $25 starting on July 1st. Please make the appropriate adjustments on your next payment. Thanks all!
Gift certificates are available for all of our services year-round!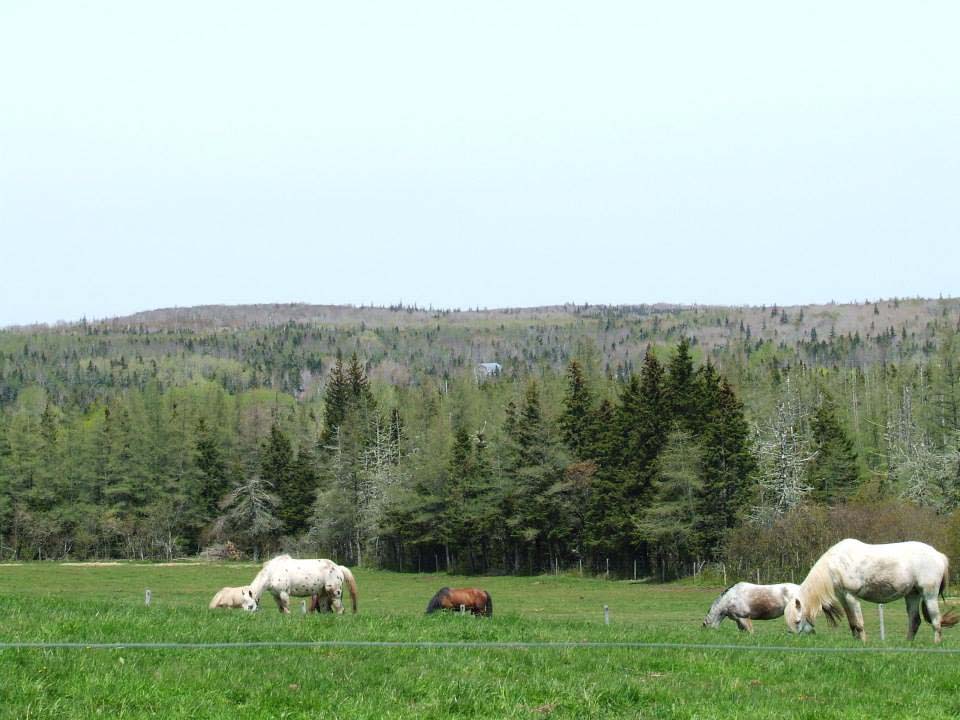 Currently we are offering 24/7 outdoor boarding, which includes board in pastures and paddocks with run-in shelters. We also offer limited slots for indoor board which includes a stall with bedding, daily stall cleaning, etc.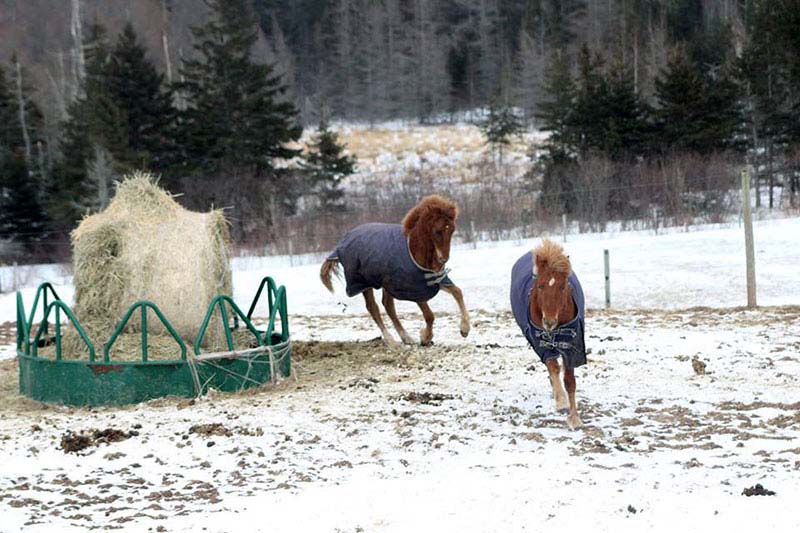 Horses receive professional care with free choice hay or haylage, balanced grain rations fed either once or twice daily, and fresh running water available at all times with our newly installed drinking posts from System Fencing; they never freeze, the water is fresh at all times and never sits to get stagnant. Our professional staff keep stalls clean - we use sawdust for bedding and provide free choice salt and mineral blocks to all horses under our care. Grain rations are reviewed and adjusted whenever necessary. We include Valley Flax in our feeding program and owners are welcome to bring any extra vitamin supplements they may want to add to their horses daily ration.
Also included in our board care is any extra care your horse may need including wrapping of legs, applying fly spray or sun block, minor wound care, blanketing, etc. All other needs like grooming and exercising aside from turnout must be provided by the owner. All regular vet and farrier care must be scheduled by the owner, unless otherwise arranged with stable management.
We do everything possible to make your horse's stay with us as comfortable as possible. We provide a friendly, stress-free, family-like atmosphere where horses are allowed to be horses and live happy and healthy lives.
Boarders also have access to the following amenities:
120' x 200' outdoor jumping ring
50' round pen
Miles of trails through the woods, along the Trans Canada Trail and along the beach
Heated tack room
Overnight Boarding
We are happy to offer boarding per individual day or night for horse owners that need a temporary place for their horses to stay. Whether you are a passing through needing a place for horses to rest for the night, going on vacation and need a reliable, safe place for your horse to stay during your absence, or if you are attending one of our many events, we would be happy to accommodate your horse. We ask that you please call ahead to make your reservations, so we can ensure you a space for whatever length of time you may require. Cost is $15 for each individual day or night. We can also provide you with discount board fees for longer durations.
Boarding Price List
Prices are subject to change.
Outdoor - Miniatures

$250.00 / month

Outdoor - Ponies

$300.00 / month

Outdoor - Horses

$350.00 / month

Outdoor - Draft Horses

$400.00 / month

Indoor - All Equines

$450.00 / month (includes stall and dairly turnout)
Back to top